-I have feedback available here, here, and here.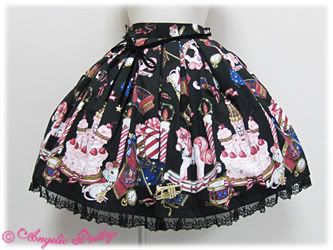 Hi! I'm looking for Angelic Pretty's Holy Night Story skirt in black, or any other skirt with a toy print in black. I also may consider the JSK/OP. However I need it by this Tuesday so preferably I'd like to buy from the US. I can pay for overnight shipping if nessisary :)

Also if anyone could do a shopping service to the San Fran AP store for it, that can be arranged as well.

Thanks!