Things to keep in mind:
~Prices are USD
~I ship from Puerto Rico, US
~Paypal only
~I only accept light holds
~First come, first serve
~I am not responsible for lost items. If you want insurance, ask and pay for it.
~I add paypal fees with the invoice
Feedback :
Here
1
. BTSSB Sweet Cookies Alice Print Skirt in Pink
Measurements: Weist: 32" Length: 21"
I'm the third owner. The first owner sold it to my friend without weist ties and with a couple of minor stains. My friend never wore it and I only wore it twice. It has a bustle back and built in pannier. The color of the bustle is not white, but offwhite. It features heart buttons.
Price: $70
SOLD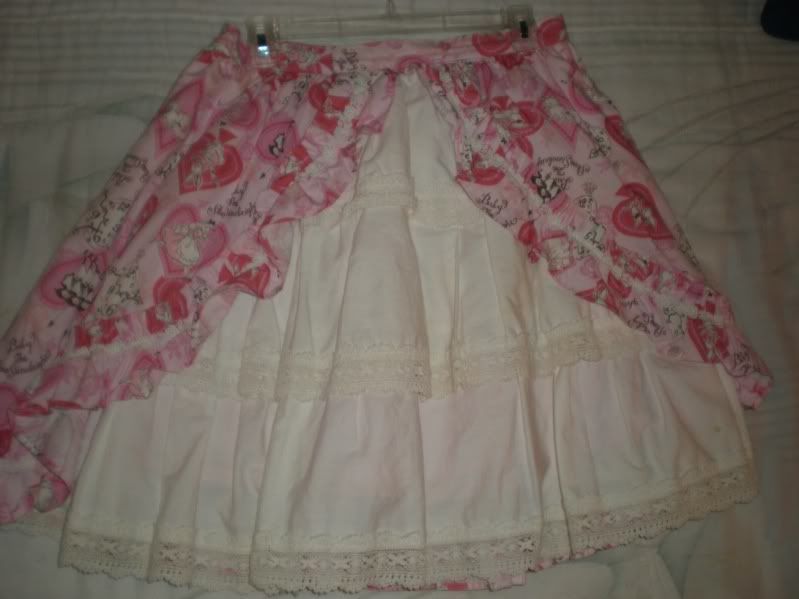 Front with flash
Back without flash
Stain 1
Stain 2
Heart Button
Lace/Ruffle Closeup
Print Close-up 1
Print Closeup 2
Petti
JSK Version
2. Metamorphose PinkxBlack Polka dot/Stripes Knee High Socks
I've only worn them once.
Price: $16 shipped (in the USA)
3. Bodyline WhitexBlack Polkadot/Stripes Knee High Socks
I've only worn them once.
The sides feature ribbons.
Price: $6+Shipping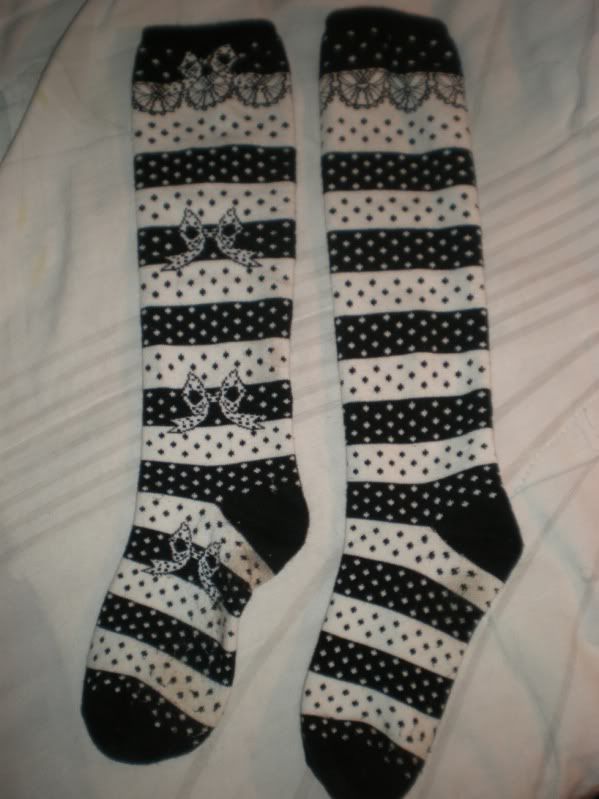 4. Candy Stripper Polka Dot Bunny Socks
I've only tried them on. When they expand, the socks look like tights.
Price: $20 Shipped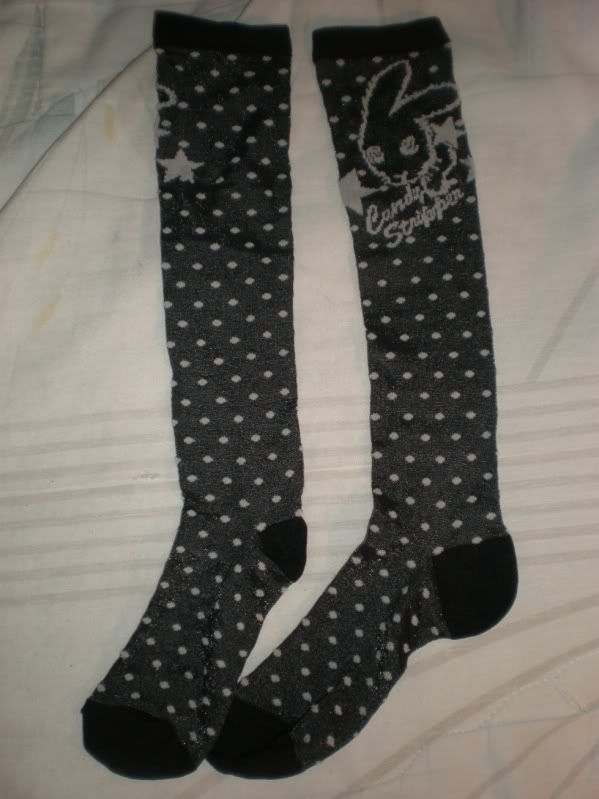 Thank you for watching! Any questions please ask! I'm also open to offers.