PLEASE READ BEFORE BUYING!
My feedback can be found here: http://community.livejournal.com/eglfeedback/621265.html
* I only accept Paypal. No exceptions!
* US Paypal Fee: 2.9% + $0.30, International 3.9% + $0.30
* If you want, you can send the money to my acc. as a gift! I can PM you my PP email.
* Those who leave their paypal address first gets the item, however I have the right to accept higher offers if there is more than one person interested.
* I have the right to not sell to someone I deem an unsafe buyer.
* If I invoice you, please pay within 48 hours or else the transaction will be cancelled (unless on hold)
* Please allow up to 2-3 weeks for me to ship out your items, as I don't have access to transportation every day.
* With that said: I cannot guarantee that your package will arrive by a certain date.
* I stay in a house with a dog, but he is NOT allowed near my clothes. I will always lint roll to try remove any hair that may be on the clothing. If you have allergies, please purchase at your own discretion.
* I can do holds of up to 2 months with a non-refundable 20% deposit.
* Shipping is included for US Buyers, but TRACKING IS NOT INCLUDED. US Tracking please add $0.80. Insurance see here. International shipping please inquire.


TRADE LIST
I would trade/partial trade for:
- Other fully shirred Meta skirts; Prints in black preferred but show me what you got!
- Fully shirred Meta or BTSSB JSKs- black, cherry pink, navy or any kind of tartan preferred.
- Black Hair accessories: Bonnets or headpieces; brand preferred but not important.
-Show me what you got, really! I'm up for almost anything.

I'm awake and ready to answer any questions or comments!



Meta Princess Crown Bouquet Skirt- Short/Mini version in Pink X Black (More info+stock photos at hellolace)
Size: 48 cm + 5cm (detachable dot tulle); Waist: 60-70 CM
Condition: 5/5 I am the second owner, never worn. First owner worn it a few times.
Price: SOLD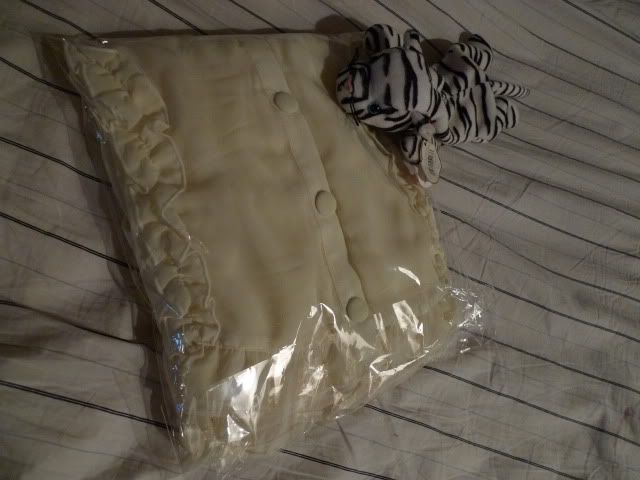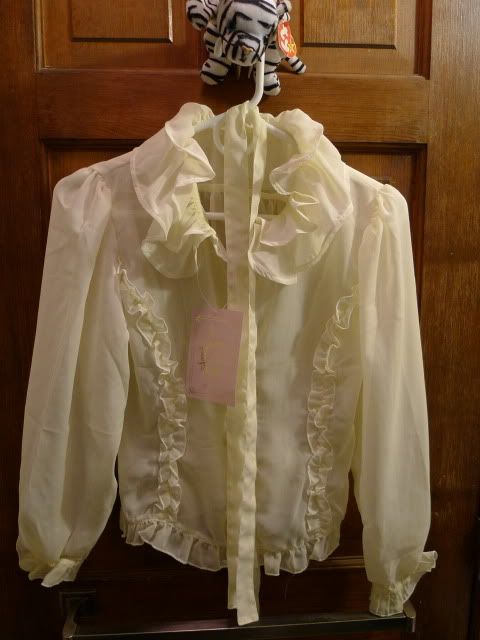 Meta Cream Chiffon Blouse
Size: One of the commenters here said it can go up to at least 40" if not more.
Condition: 5/5 Taken out of packaging for photo only.
Price: $75



Meta White Blouse
Description: A TRUE white. Comes with a necktie.
Size
Shoulder Width: 15.5in
Sleeve Length: 23in
Bust: 36-42in (adjustable with back shirring)
Waist: 32-38in (adjustable with back shirring and can be made smaller with waist ties)
Length: 22in
Condition: 5/5 Never taken out of Packaging
Price: SOLD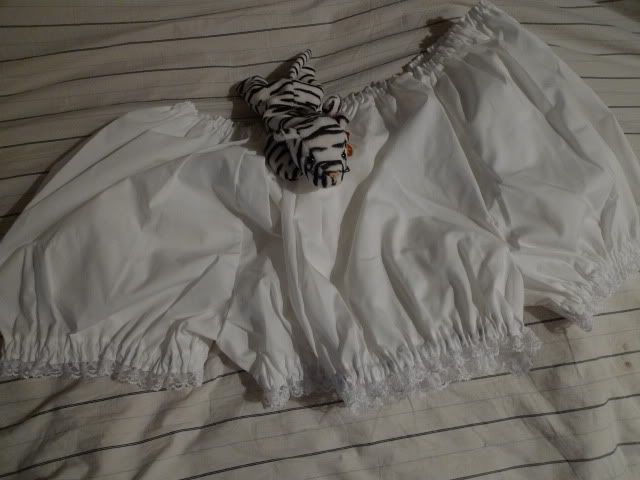 Meta White Bloomers - ONE pair available
Condition: 5/5 Never taken out of Packaging
Size
Waist&Hips: 28-44in
Length: 13in
Price: $30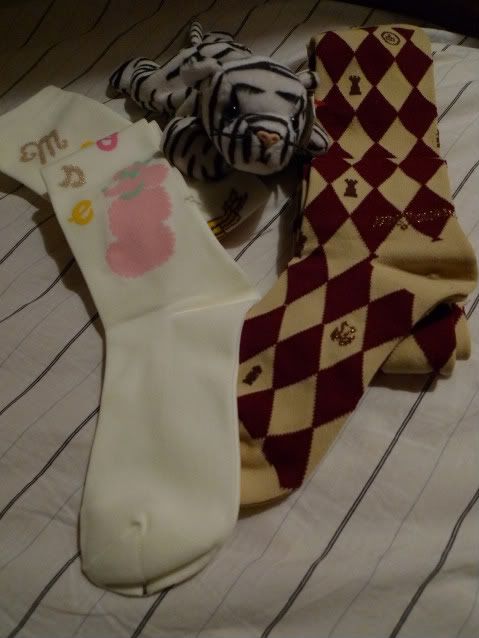 Meta Socks: Melody Poodle in White X Pink and Chess Party in Bordeaux
Condition: Melody Poodle Brand New; Chess Party - unworn/untried, but one of the socks is a little spoiled because my bf was messing around with it (NO idea how it happened :| )
Price: $30 for Melody Poodle, Chess Party SOLD


Meta Necklaces - Heart type and Ribbon type
Condition: 5/5 Never taken out of Packaging
Price: SOLD


BTSSB Black Mini Straw Hat
Condition: 4/5 I am the second owner. Never worn by me.
Price: SOLD

Link to older sales! In The Starlight plus-size friendly JSK, Innocent World and CHOCOMINT headbands, BPN Men's vest, Metamorphose White X Pink Princess Crown Bouquet socks here! http://community.livejournal.com/egl_comm_sales/13346865.html