Hi!

Please read this basic information:

¤I ship from Budapest, Hungary.
¤I ship internationally, but the buyer has to pay the shipping fee.
¤I accept PayPal only.
¤I will ship out the dress within 3-4 days after payment is cleared.
¤From smoke-free home
¤We have two cats but they are not allowed around our rooms, so there's only a small chance of fur sticking to the dress.

Here you can find my EGL feedback: link
But I have more feedback on eBay link

Angelic Pretty Wonder Cookie OP - 320 USD (250 EUR) + shipping OBO
Condition: used a few times, like new. Traded here, on the sales comm.
Reason for selling: it's my sister's, but it's starting to be too small for her.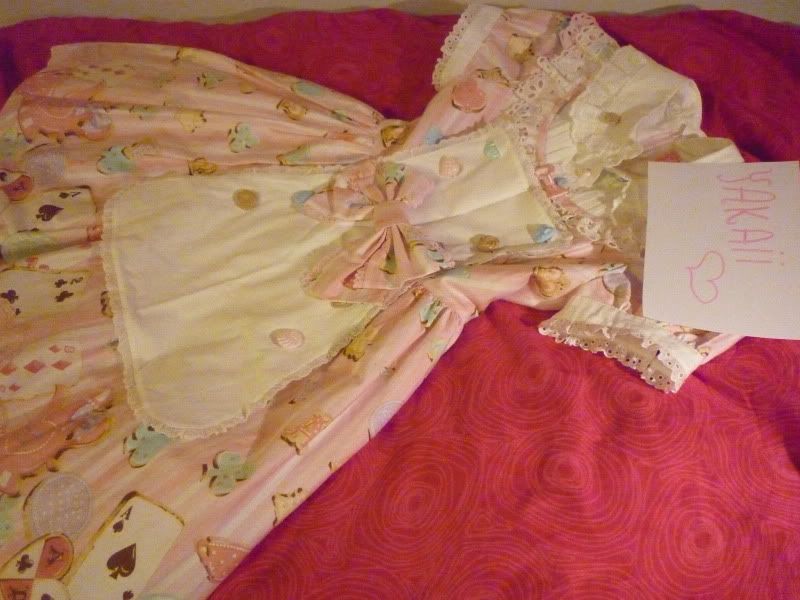 Worn | Stock Photo

Measurements:
Bust:90 cm
Waist:70 cm
Length:89+3.5 cm
It's not very giving, so make sure that the measurements fit you!

I'm open for trades as well. I'm looking for a pink, printed Angelic Pretty or Baby, the Stars Shine OP. Preferably AP though. Show me what you have, and I'll respond!