In my zealotry to buy this print, I ended up with two of the OP. Long story, don't ask :P Having sold the first, I now need to sell the second.

My conditons
-I will ship worldwide.
-Shipping is not included in price; Paypal fees are
-If there are multiple people interested, I reserve the right to take highest offer. I will do my best to keep everyone up to date on what's happening if this is the case.
-If you ask a question I will answer it promptly and give you 1 hour to respond. If you have not responded in that time, I will move on to the next person. I'm doing my best not screw anyone who has a quick question they want to ask before leaving their paypal but if I'm going to be prompt, you have to be too!
-I reserve the right to take and refuse offers and trades.
-Holds require a 10% non-refundable deposit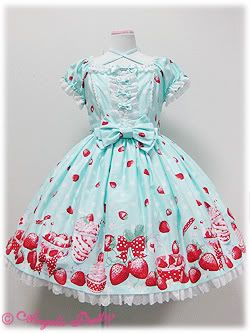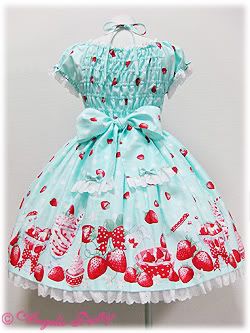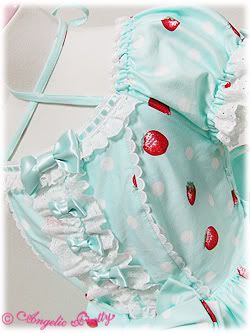 Proof Tag


For Direct Sale:

One (1) Angelic Pretty Milky Berry print onepiece in mint colorway in new condition, with tags.
-fully lined with built-in petticoat
-detachable neck and waist ties
-fully shirred back (no zipper, goes over head)
-elasticised sleeves and neckline for maximum comfort
-bow on front not detachable (though could be easily made into a pin)

Measurements
Length: 84.5cm + 3.5cm lace (33.5 + 1.5 inch)
Bust: 84cm minimum, 97cm~ comfortable max (33-38 inch)
Waist: 69cm minimum, 86cm~ comfortable max (26.5-34 inch)

Price: $250

If you have any questions, please feel free to ask. Thank you for looking!



Feedback here

SOLD! Thank you!