Feedback: http://community.livejournal.com/eglfeedback/722837.html
These prices don't include shipping~ Feel free to ask anything!
I will consider trades. I have a 34 inch bust and 28 inch waist. I'm mainly looking for skirts or kodona shorts, but show me anything!

Black Bodyline High Waisted Floral Skirt- SOLD
Size M (measurements from bodyline)
Length 67cm
Waist 64-84cm
Brand new with tag; I've wanted this skirt for a long time, but it's too long on me ;____; Sold out on the website
Proof


Net Ribbon OTKs- $8
Brand new; Never removed from package since I was going to wear them with the skirt



Autumn 2008 English Gothic & Lolita Bible with Pattern- $10
It's in almost perfect condition; no bends or pages removed




Offbrand Rose Purse- $10
Length 10 in/Height 4.5 in/Thickness 1.5 in
This purse closes magnetically, and comes with a strap inside. I don't remember where I bought it from, but it's only been used once.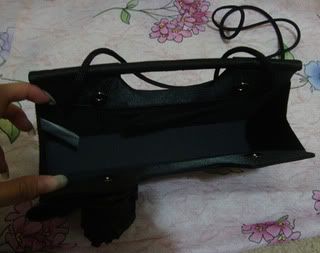 Thanks for looking!