things you should know before placing order



**only ship to the USA. sorry!

**shipping NOT included in price UNLESS STATED! i use $10 flat rate boxes.
**contact spring_thumper @ yahoo.com for any questions or leave a comment.
**no trades, sorry!
**FEEL FREE TO HAGGLE , appropriately.
**i will take paypal for payments.
**i have two cats and a dog; they don't get near the clothing, however be aware..
**you can find my feedback here.
** PLEASE DO NOT FLAKE DURING A TRANSACTION. i have had WAY too many of these. if you are not interested anymore, simply tell me.
**everything will be shipped out this coming saturday, except small parcels.

item one

BTSSB white nightgown with shirring and tons of cute bows! $120 OBO

it's 35 1/2" long from the part that touches hanger to bottom of lace.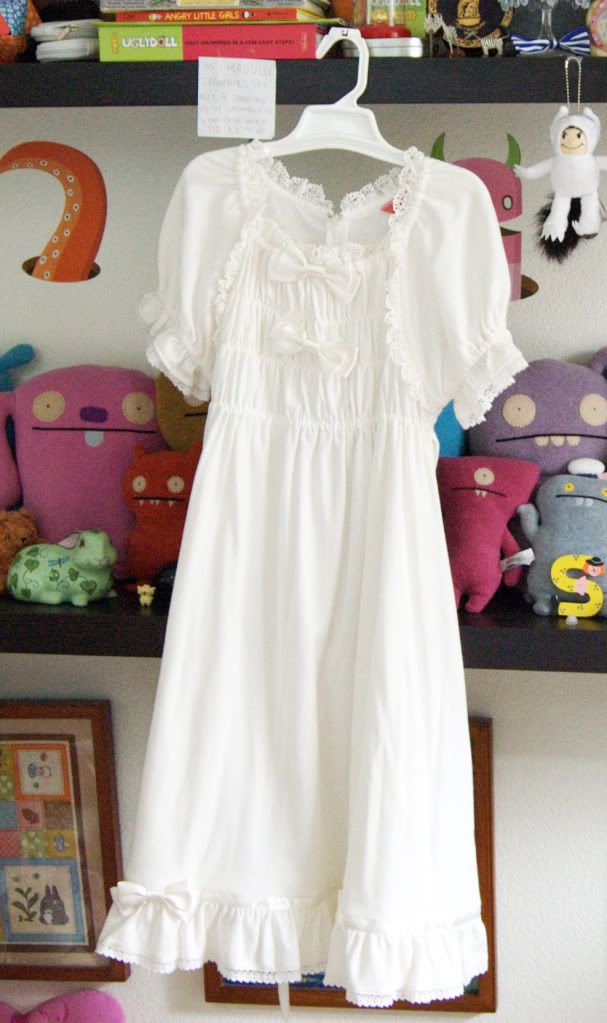 more pictures:


tag

;

bows

;

bottom

;

extra pic

;

worn

;

worn closeup

[keep in mind i'm only 5'1" and bust 32A.]



item two



rare bodyline blue gingham 'dorothy' style OP with detachable sleeves AND HEADBOW!

$85



it's actually a lighter blue IRL. see extra pics.
this is a higher quality bodyline dress, so that's why the pricing is above average for bodyline.
never worn outside.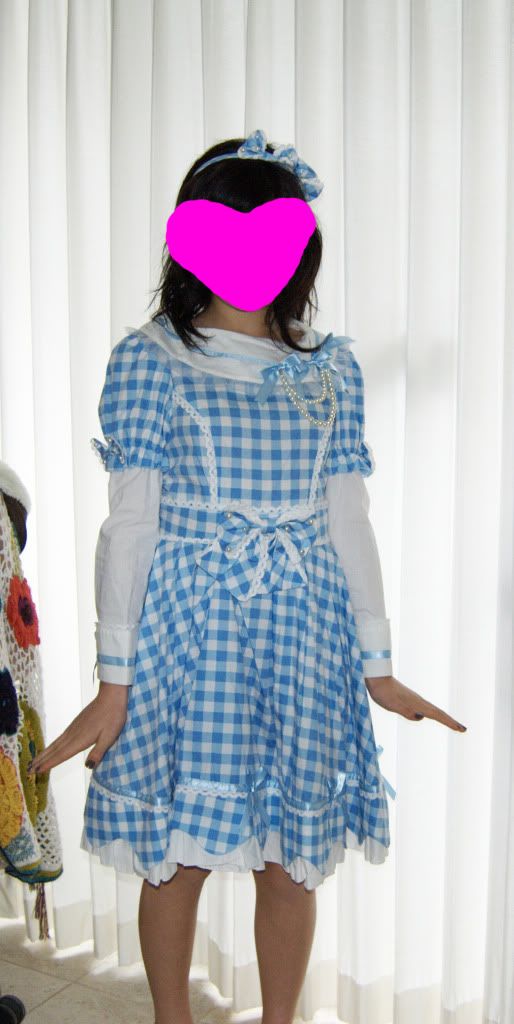 more pics:


brooch close up

;

bow in middle

;

headbow

;

worn pic

[extra]


please help me!
this is fundraising for the dreamy dollhouse salopette & milky planet skirt i wanted for my birthday~


thank you very much, and happy new year!