Feel free to make an offer. I will seriously consider every offer made and won't be offended if it is way less than the asking price. I'm not wearing any of these clothes, and they are just sitting here being unworn and sad. Please help me get rid of them. If you want an item but can't afford the asking price just let me know- we can work something out!


Payment: I accept non-credit card and credit card Paypal. Paypal fees are on me. Prices are in US$. Please state whether you are pay by CC-Paypal or non-CC Paypal.

No trades. If you have any other questions or concerns please feel free to write a comment.

Sizing: For most accurate measurements, please refer to the numbers in centimeters.

Shipping Costs: Buyer to pay shipping. All items will be shipped by small packet airmail from Canada. This comes with 100$ insurance. There are other options for those in US and Canada including Xpresspost and Expedited Parcel. I will ship internationally.

Measurement Abbreviations: SH = shoulder, SL = sleeves, B = bust, W = waist, L = length

Feedback: I've sold numerous items on EGL without any problems in the past.
My EGL feedback page is here.
My E-bay feedback can be found by searching kuroibara.
I have a feedback post on my journal as well.

Jane Marple - Black Music Note cardigan from 2009 winter collection. $120 OBO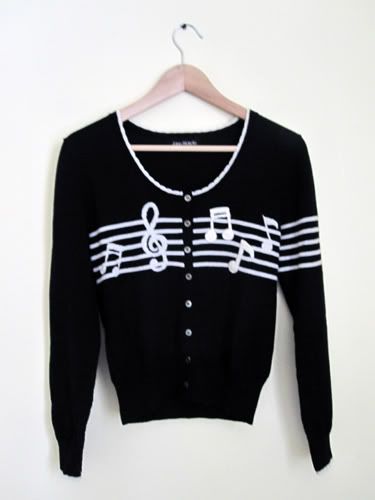 Right arm has treble clef on the sleeve! Gorgeous item from the 2009 Winter collection. The notes in the front of the cardigan were hand-crocheted and sewn on. Original retail was something around 290 or so. I have worn it three times. It is used in great condition.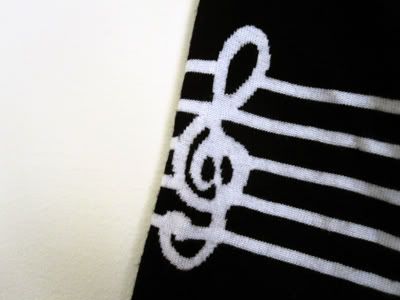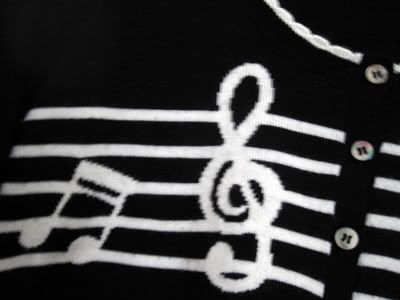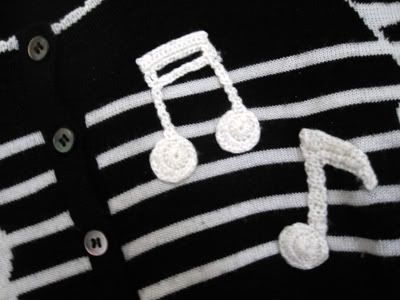 Jane Marple Dans Le Salon - Black Tulle Cutsew Cardigan. $100 OBO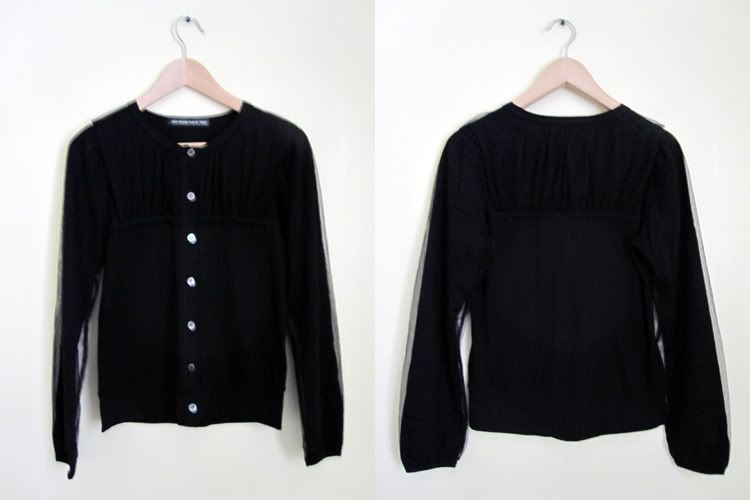 Worn once. From 2009 Winter collection. Has tulle on the sleeves and upper part of the garment front & back.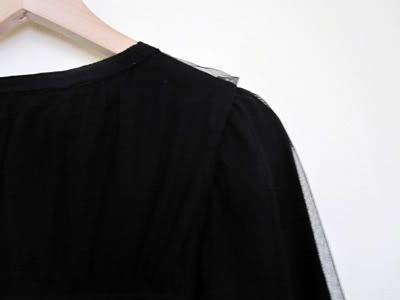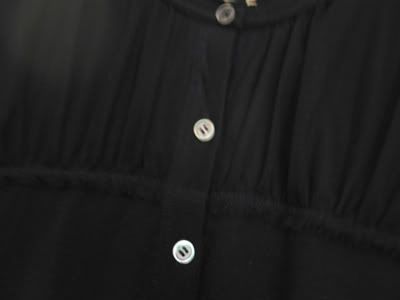 MILK - Yellow and Navy Stripe One Piece Blouse $100 OBO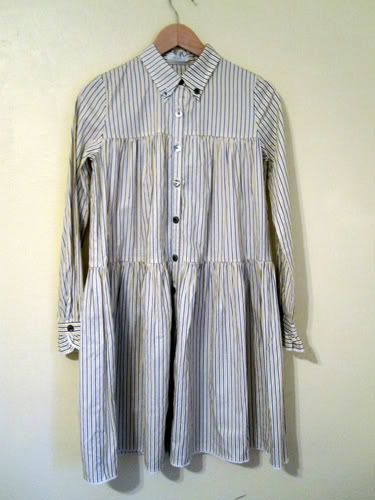 From MILK's 2007 fall collection. This can be worn as a one piece dress or as a blouse underneath a JSK. I wore it as a dress and tied a belt at the waist. I bought it brand new from MILK in Sapporo. It has been worn two times and is in excellent condition.
SH 33.5cm 13.4" / SL: 61.5cm 22" / B: 100cm 35" / L: 98cm 31.5"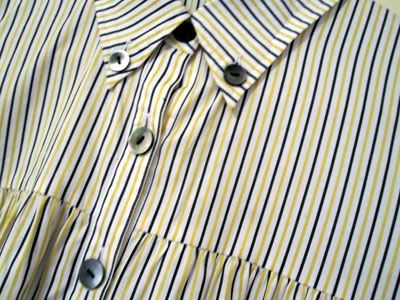 Shirley Temple - Red and Black Regimental Stripe JSK $100 OBO</b>


Cute warm wool JSK from Shirley Temple that is perfect for those chilly fall and winter days. This is one of my favourite pieces but I've found that I don't wear it as often so I have decided to let it go. It is very easy to wear and of course great for a school-type outfits. The belt at the waist is not removable and is part of the design.
Size 160 / B 82cm 32" / W 76cm 29" / L 91cm 36"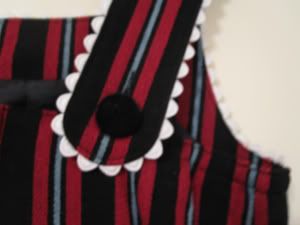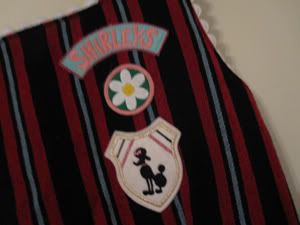 In addition to these other items, I have an older sales post on EGL where I recently lowered prices of most of the things listed. Contains more MILK and Jane Marple items and a Priscila wig. Feel free to make an offer! Combine items to save on shipping!</a>


SOLD
Jane Marple - Cherry Lace dress from 1994.
Jane Marple Dans Le Salon - Angel Skirt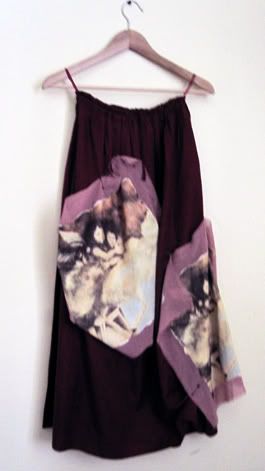 Jane Marple - Regimental OP with knit sleeves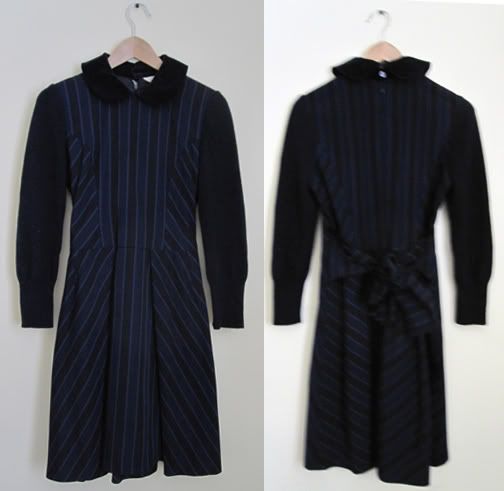 TSUMORI CHISATO Coral Undersea Skirt.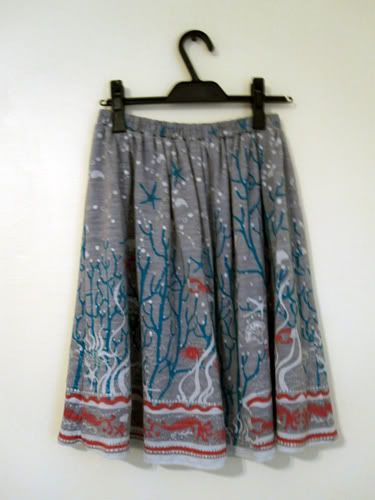 Jane Marple - Turquoise Velveteen Coat with Hoodie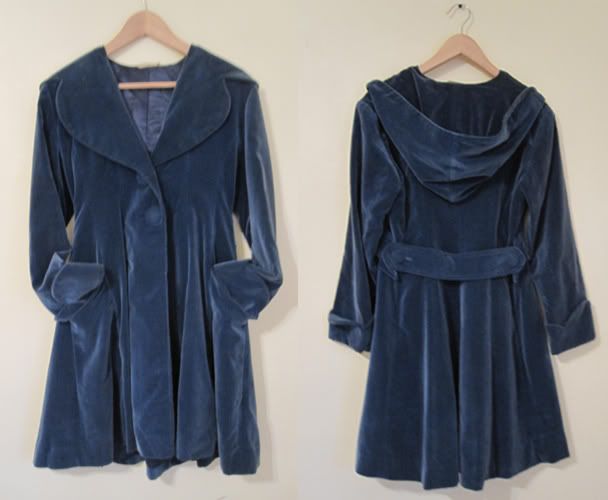 Jane Marple - Navy Sailor OP