I only use Paypal.
All prices are in USD.
I ship from AR, USA 72704.
If you would like to purchase something, please tell me what it is and your postal code and I will give you a shipping cost. Please be aware that shipping shoes can cost from $10-20 dollars (shipping internationally can be even more expensive).
I will include a small gift with all purchases.

When ordering, please send me your paypal e-mail through PM!

Feedback: community.livejournal.com/eglfeedback/950236.html

I have made a few transactions via egl_comm_sales, however, no one has left me any feedback yet. :/

All shoes were bought as a size 26CM which according to the site is about 8.5-9. However they would better fit around 9.5 US.

Pink Highheels
$18
heels 12cm
bottom 3.5-5cm
26CM




There is one smudge on the front of one of the shoes that was there when I opened the box. I have only tried these on.

Please note that the true color of these shoes is slightly darker. The flash makes them appear to be a lighter pink. They have a light salmon tinge to them in reality.

Black Rocking Horse Shoes SOLD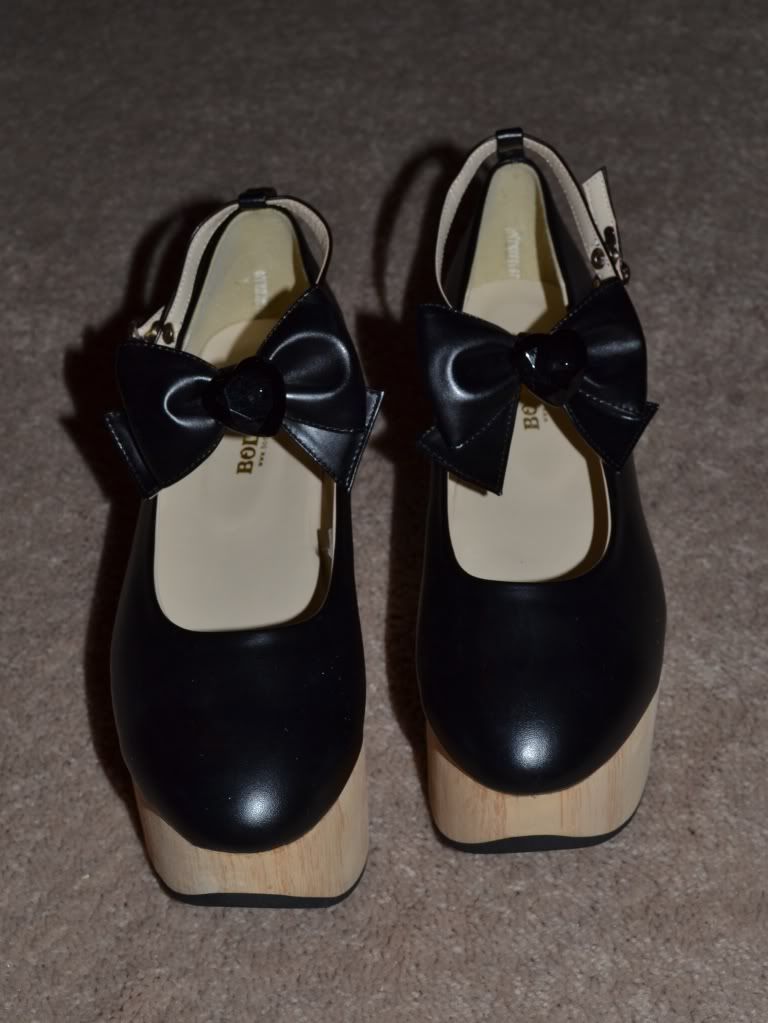 Shoes are in perfect quality, only tried on once to see, depressingly, that they were too big. :(

Black Bows Shoes
$39
Heel 6CM
26CM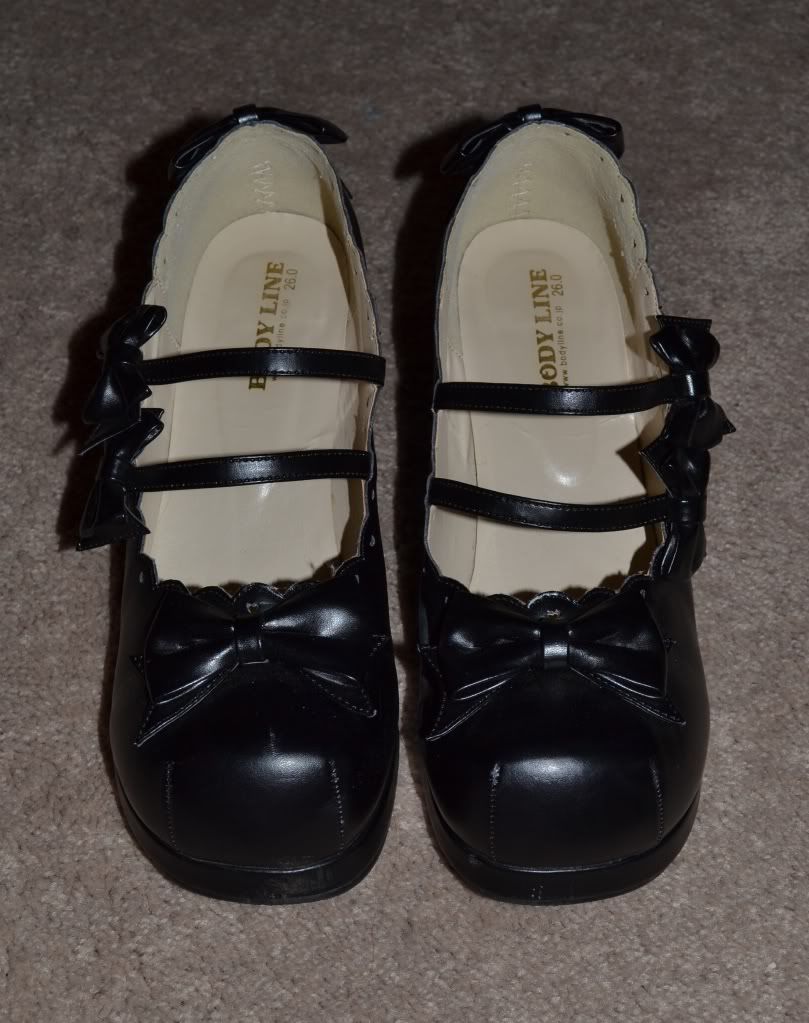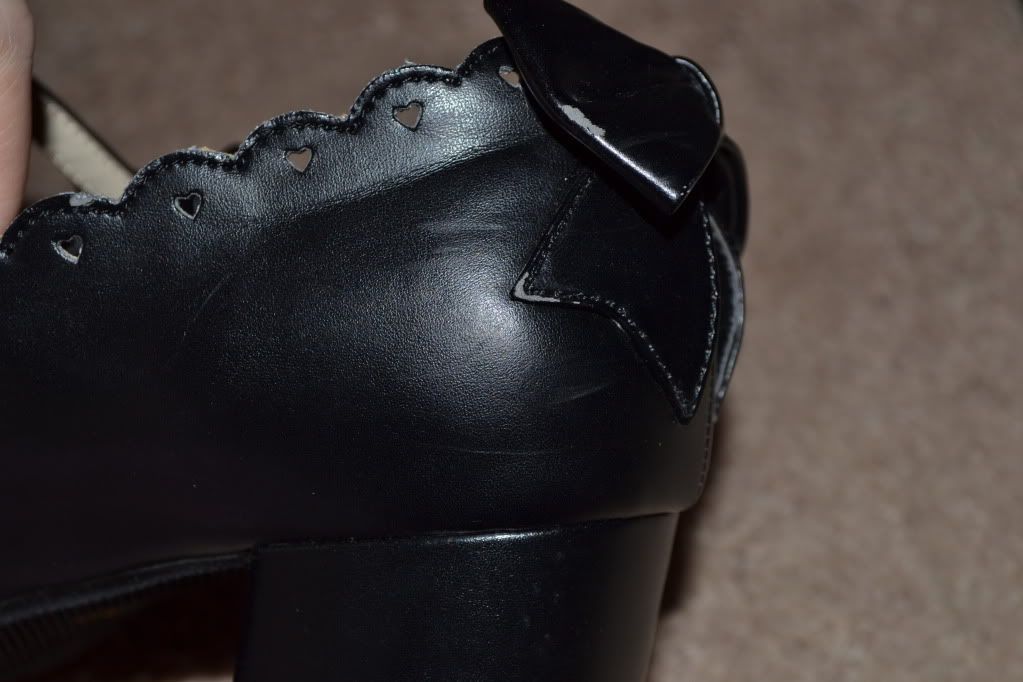 Worn a couple times. Few scuffs on front and back.

Red Heart Buckle Shoes SOLD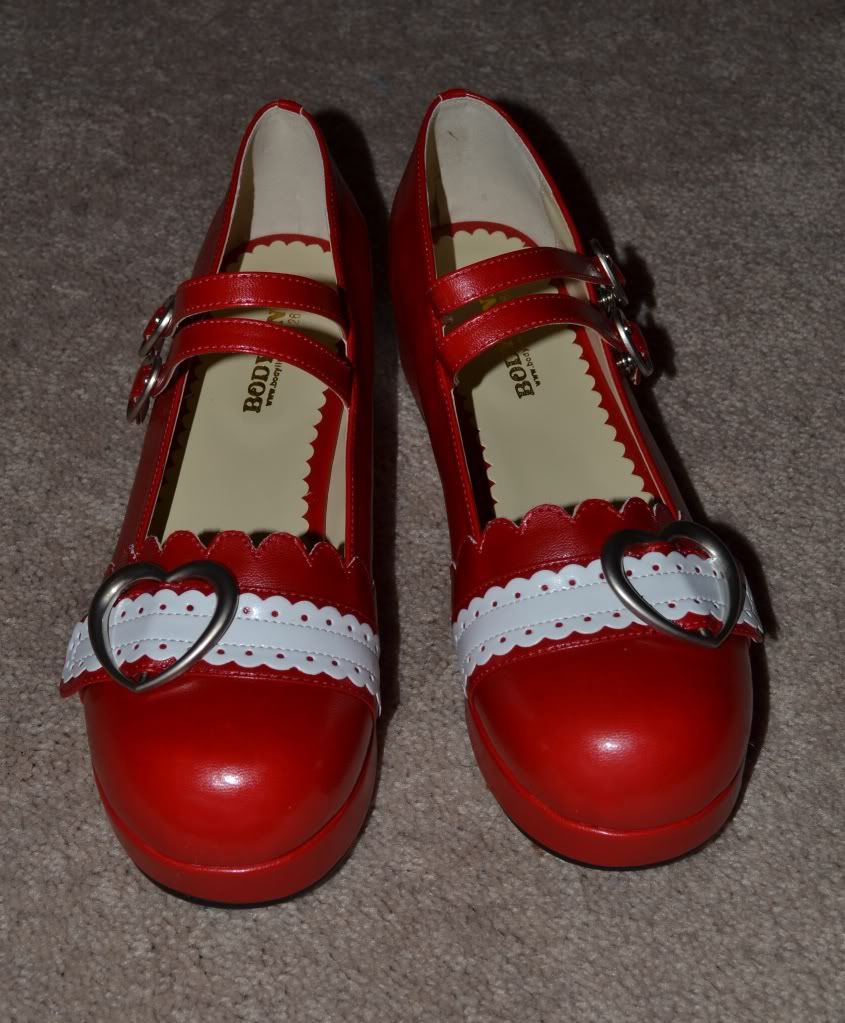 Got these shoes and tried them on. Far too big for me to even attempt to wear out. :( Only thing that appears to be wrong with these was this slight defect with the scallops on one shoes pictured above which was there when I opened the box. Perfect otherwise.

Petticoat
$17
Length 32 CM
Waist 60-90CM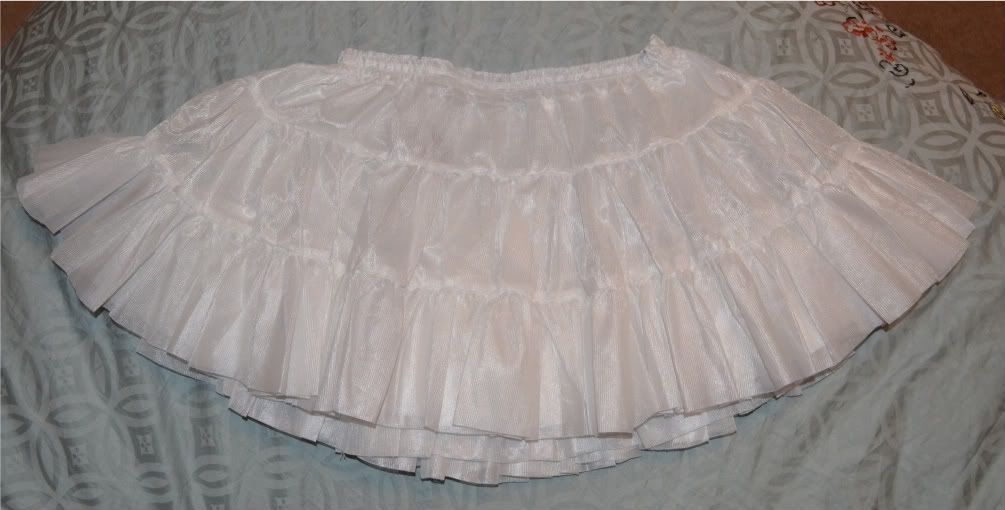 Worn a couple times but in excellent condition. Just not a poofy as I'd like. Also a bit short on me. Please be sure to measure yourself before you order. This petti would be best worn under light fabrics.

Feel free to ask for more pictures. I'm willing to negotiate the prices, but please do not be offended if I turn your offer down.
I'm also always interested in trades. Paying users will always get first pick, but don't hesitate to ask about trading.

Thank you!