I was not able to get one of the $650 deluxe packs. I didn't even see it go up and they were gone. So I am looking for shopping service to pick one up in the store on Jan 5. I will be able to pay with CC paypal right away, and I am locate in USA. Here is my feedback: http://community.livejournal.com/eglfeedback/614793.html


I also need help picking up a Baby frilly umbrella in off white and the AP wrist cuffs like the pics below.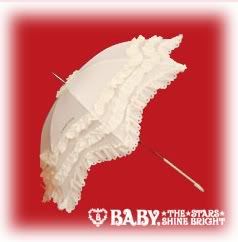 AP wrist scuff in pink or white.