Hi! All prices include shipping within the US.
I don't have official measurements but each blouse fits me at Bust: 34" and waist 28".
PLEASE make offers (but no trades, sorry!)
If you have any questions or want additional pictures, I would be happy to help you :)
Thanks for looking!

My feedback page: http://community.livejournal.com/eglfeedback/234994.html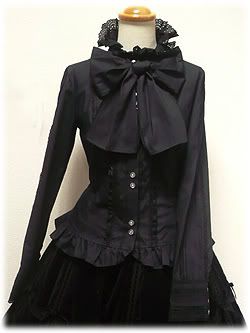 Proof Note: DOES include necktie, it just isn't in the photo.
Price: $120
Condition: Used, but in perfect condition.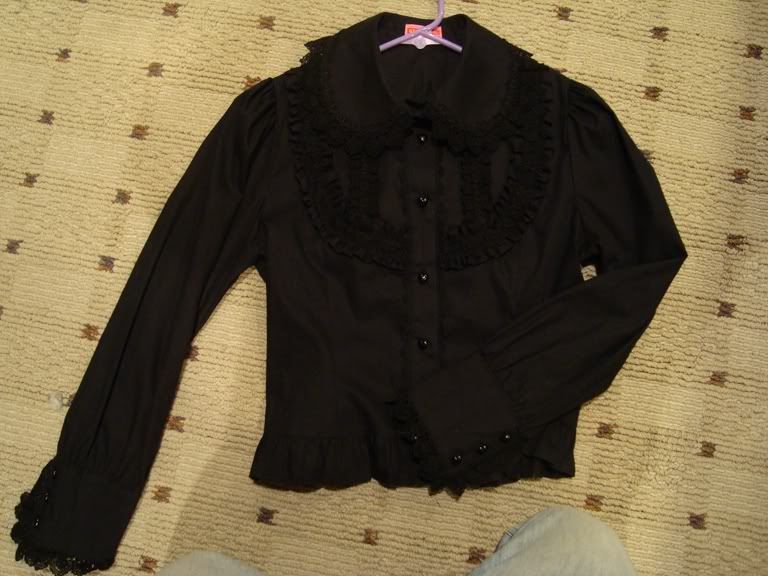 Close-up of collar
Price: $150
Condition: New without tags