Feedback: Here

Hi all, I need some emergency monies ASAP, so please if you are interested in any kind of art commission let me know! :] Here are the basic price for full colored art, but I can also do sketches/lineart, web graphics, logos, etc...

Right now I am only going to take 2 full body full color commissions aside from any smaller projects.

Also please know, this is a good time to get commissions from me as I am most likely going to stop doing them in the future. :( Either way, thanks so much for taking a look.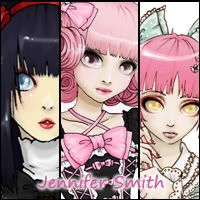 Commissions Information

**********************************

Full Body, Full color - $40 Base price

*$20 Additional character in same drawing*
*pets/prints - $2-$10 more*

Examples (Click on image to see original size)




More examples: Deviantart Gallery

**********************************



Payment



Paypal only. After we discuss details of commission through email or LJ messaging, I will send you an invoice for payment. I prefer payment before I start the commission, if this does not work out for you we can make arrangements. I have feedback on the database.

You can also see this entry in my journal for some more information on payment, time frame, and terms of use for art. The time frame isn't updated at the moment, right now commissions are taking a bit longer than usual since I am in school and I'm busy making dollie clothes for my website, but I will work at the best of my ability to bring it to you in a quick and timely manner :)

Feel free to ask questions.. thanks.