Information:
Prices include first class shipping and tracking unless otherwise noted.
I ship within 48 hours of cleared payment.
First one to leave Paypal address gets the item.
I do ship internationally; please ask for a quote.
Insurance is extra; please ask for a quote.
I take no responsibility for lost packages.

Payment:
Paypal ONLY.
I cover all fees.
Invoice must be paid within 24 hours.

My Feedback:
100% Positive at ebay under the name zomgexplode
100% Positive at the eglfb comm
http://www.loligothdbs.com/mydirtymirror




Item One: Angelic Pretty Wrapping Ribbons Cutsew
SOLD

Condition: NWOT
Price: $48 shipped in the US
Original Price: ¥8,295
Color: Mint
Measurements: 37" bust max
Stock Photo:
Here

Other Photo:
Here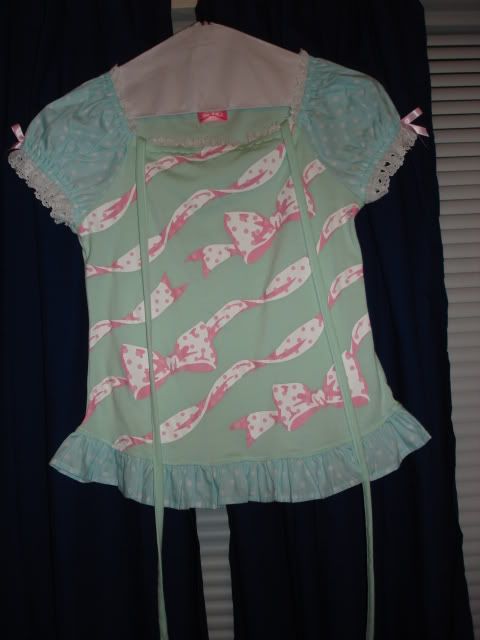 Back:

Meta Replica Sailor OP
Condition: Great! No marks, stains, rips, etc. Very minor fraying at the end of one back ribbon.
Handmade OP, nice lace, black trim.
Measurements:
36" length
30" bust and waist around, flat. Fits a wide variety of sizes. Generous shirring panel in the back.
Price: $48 shipped in the US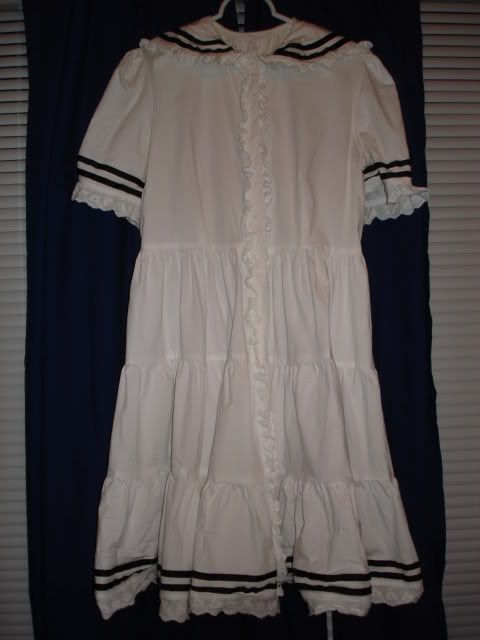 Back: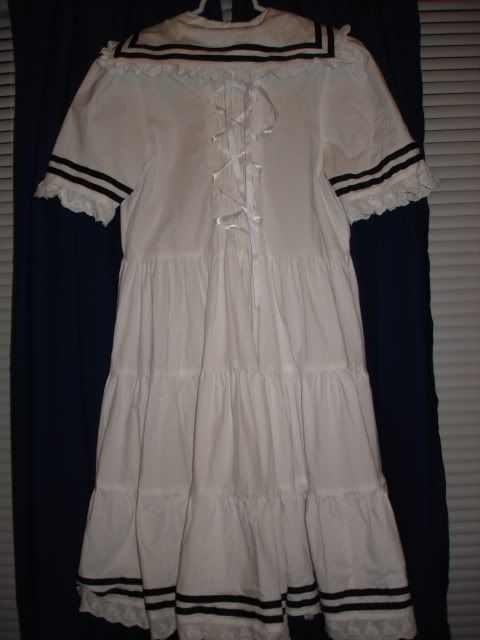 Feel free to PM or comment here with any questions or concerns. c:
Link to previous sales:
Here! (Ivory BTSSB Jsk)