TERMS AND CONDITIONS: (Please Read Before Purchasing)

Shipment:
+ I ship from Ireland via Priority Airmail. Fast and reliable but no tracking or insurance.
+ Insurance and tracking number will be extra and available at request (€5 extra). I won't be responsible for lost/damaged packages if you didn't ask for it.
+ I ship worldwide.

Payment:
+ I take paypal only for overseas buyers. Paypal fees will be calculated via http://www.rolbe.com/paypal.htm
+ Prices are in EURO and do not include shipping. I'm happy to take payments in USD, GBP and Yen as well. Just let me know.
+ Prices are negotiable but the item will go to whoever is willing to pay full price or best offer.
+ No holds. Whoever can pay first will get priority. If you're really serious in purchasing then a non-refundable deposit will be accepted.
+ Serious buyers only please. Once the invoice has been sent, I expect to receive the payment in no more than 3 days, unless you tell me a reason in advance or if it was an e-cheque for example. I will cancel the invoice if not paid after 3 days and refrain from doing business again with you in the future.

Others:
+ Please don't ask for worn photos(unless I already had one in hand) because it won't look the same on me as it is on you.
+ I might trade. I'm interested in gothic, classic and hime styles.
+ All sales are final.
+ Items all come from a smoke free home and I don't own any pet.
+ I try to give my best at measuring but it can't be 100% perfect/accurate so please use your common sense as well. Make sure before buying!!

Feedback:
http://community.livejournal.com/eglfeedback/264615.html


Ranking:
5/5 = Brand new, never worn, either with or without tags
4/5 = Worn but still in mint condition.
3/5 = A little problem(s) or there's a feeling of worn.
2/5 = Big problems(s)
1/5 = Bad

I will state if the item is still new with tags or if there are any problems that need to highlight.

-------------------------------------------------------------------------------------

DT

~ I will only trade with people who have a good amount of positive feedback.
~ If you're interested in buying, please PM me with your offers and I will consider it.
~ Thanks for looking!



Worn

Moi-meme-Moitié Gothic Arch skirt in black x navy
Condition: 4/5
I'm looking to trade this for the Iron Gate skirt(short version) in ANY colorway.
Having said that, feel free to offer me other Moitie items, or even other brands, but no OTT sweet please.

-------------------------------------------------------------------------------------



Back

Metamorphose off-white hime blouse
Condition: 4/5
I'm looking to trade this with another brand blouse, classic style preferred, in either off-white, cream or black. The more lace and trims, the better! And long sleeves only, please.

-------------------------------------------------------------------------------------

DS



Extra

Black gothic handbag by Ravel
Condition: 4/5
Price: €35

-------------------------------------------------------------------------------------




Cake slice ring
Condition: 5/5
Price: €4

-------------------------------------------------------------------------------------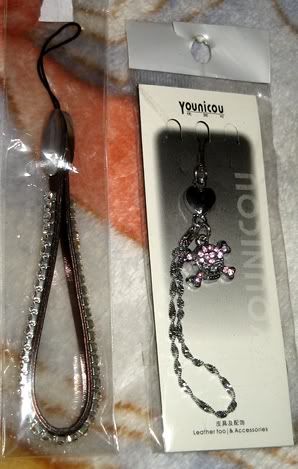 Rhinestones phone charms
Price: €4 each.

-------------------------------------------------------------------------------------



Back

IW style A-line jacket
Description: Two front pockets.
Bust = approx. 36"(92cm)
Waist = Free
Condition: 3/5
Price: €20 ---> €16 (20% OFF!)

-------------------------------------------------------------------------------------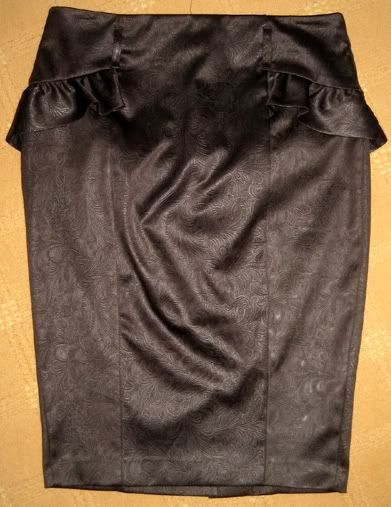 Sparkly bow ring
Size M
Condition: 5/5
Price: €5 ---> €4 (20% OFF!)

-------------------------------------------------------------------------------------




Cute charms necklace
Availability: 2
Condition: 5/5
Price: €10 ---> €8 (20% OFF!)

-------------------------------------------------------------------------------------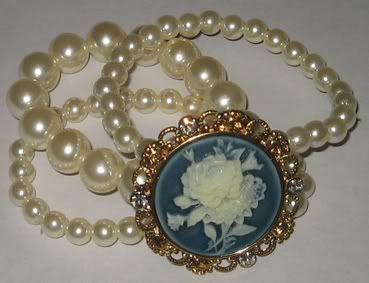 Worn

Triple pearl bracelet with blue rose cameo
Condition: 5/5
Price: €15 ---> €12 (20% OFF!)

-------------------------------------------------------------------------------------




Floral classic umbrella
Description: Light and portable. Comes with matching carrier bag.
Condition: 5/5
Price: €8