- Feedback here: http://community.livejournal.com/eglfeedback/1019569.html
- Proof: my stripy bedsheets & rocking-horse money box...<3
- I ship from the Melbourne, Australia.
- Local pick-ups are more than welcomed. Pick it up from me in Melbourne and SAVE ON SHIPPING COST :D
- I am happy to ship internationally.
- I am not responsible for lost items in transit.

- Shipping costs are NOT INCLUDED and vary for different location and different package sizes.
- I will combine items to save on shipping if you purchase multiple items.
- I will retain the receipt from postage and e-mail you a photo-proof of it if so required.
- Direct bank transfer (for Australian buyers) and PayPal accepted.

- All items from a smoke & pet free home.
- All items are NEW. (Tags still attached.)
- First-time seller here, do tell me if I make a mistake in my posts etc.
- Feel free to ask ANYTHING about the items :)


First up,

Dress set L082 in SAX BLUE

:
Bodyline is no longer selling this style, so get this from me if you want it~!
I bought it when it first came out (expensive T __ T) and haven't worn it once yet.

For Bodyline's official picture & measurement, see here: www.bodyline.co.jp/bodyline/showProduct.asp


LINK to Ebay page: *here*

Own pictures (sorry for the bad quality, the colour is actually closer to the last picture, the first few were taken with my phone....>.<)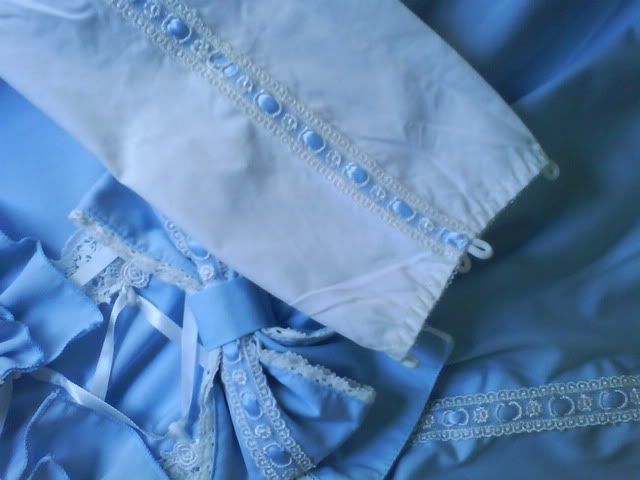 The sleeves are detachable...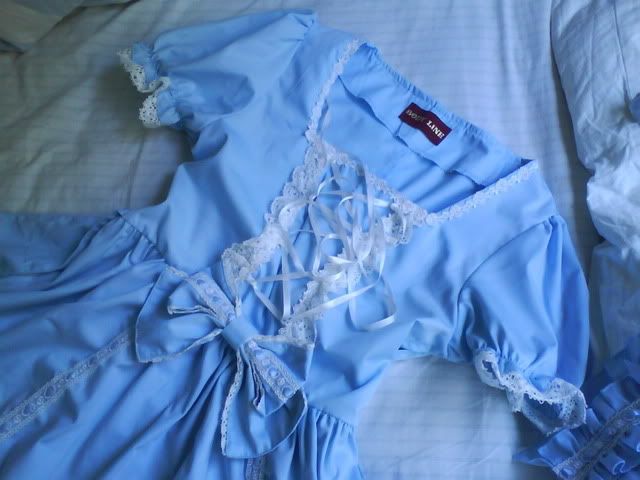 without the sleeves and the cape....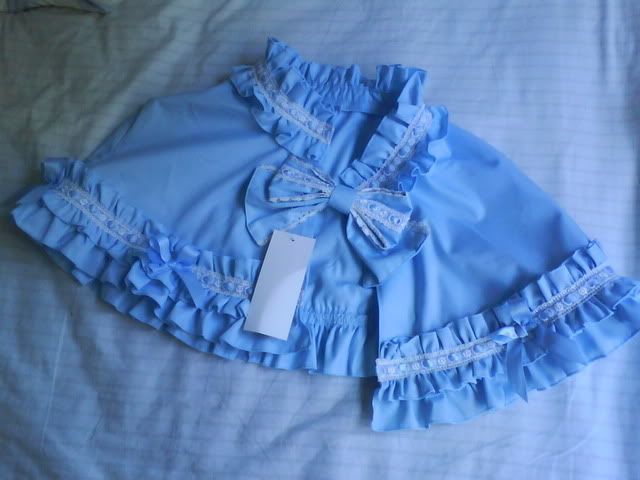 the cape itself :3



Headband~so cute >3<



Packed up and all ready to ship!

Next, Shoes201 in BLACK - size 250
I only received the shoes this morning...They are SO adorable, I'm so sad that they are too big for me (see photo below...; __ ; )
I might actually consider trading these if anyone has the same shoes in black in a smaller size...(240?)

Bodyline's size and info page: www.bodyline.co.jp/bodyline/showProduct.asp
LINK to Ebay: *here*




see how big it is on me...I wish I had ordered the correct size...T ___ T

Next, black SOCKS280:
Bodyline's official page: www.bodyline.co.jp/bodyline/showProduct.asp
I managed to order two pairs when I only wanted one....Brand-new, only got it this morning.

LINK to Ebay: *here*





Finally,

pannier PAN024 in BLACK:


Bodyline's official page: www.bodyline.co.jp/bodyline/showProduct.asp
Selling this because honestly, it would make a great under-skirt but it's not hard enough to "puff" up heavier dresses. Brand-new.

LINK to Ebay: *here*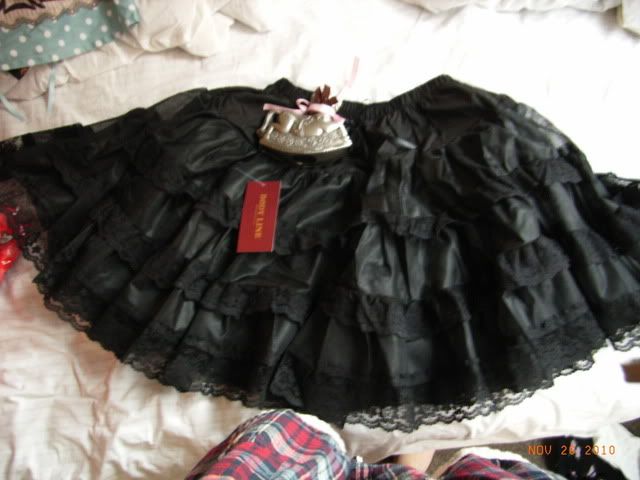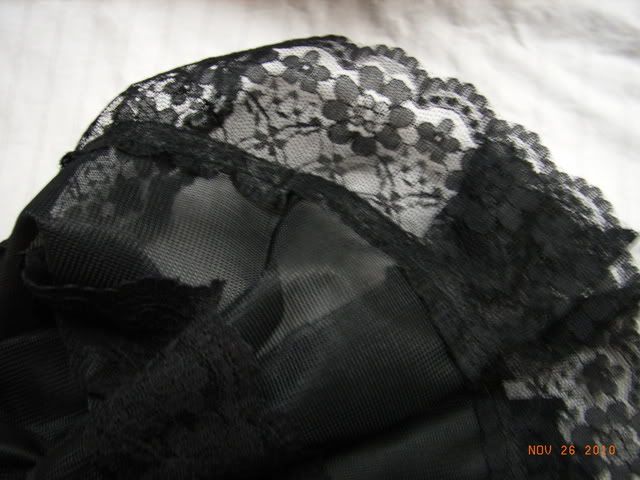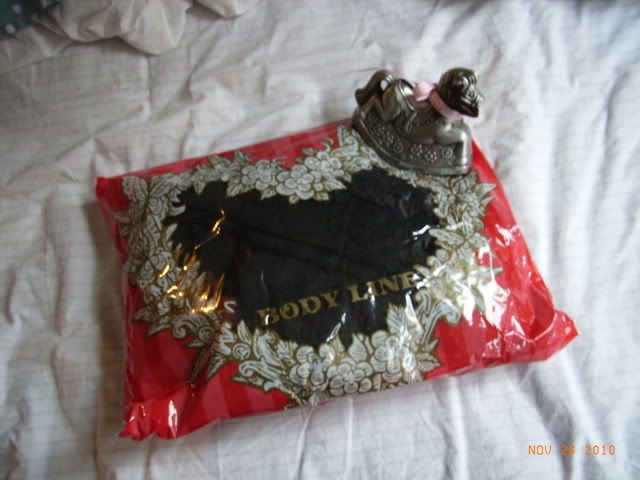 Packed up and ready to go :3


Happy bidding~! >3<