I accept payment by paypal only. The first person to post with their paypal address and location ready for an invoice will get the item. Here is a link to my sales feedback: http://community.livejournal.com/eglfeedback/494508.html

I am open to reasonable offers.

I may consider trades for knee high brown lace up boots in size LL.

Alice and the Pirates Alice Trump print babydoll jsk in navy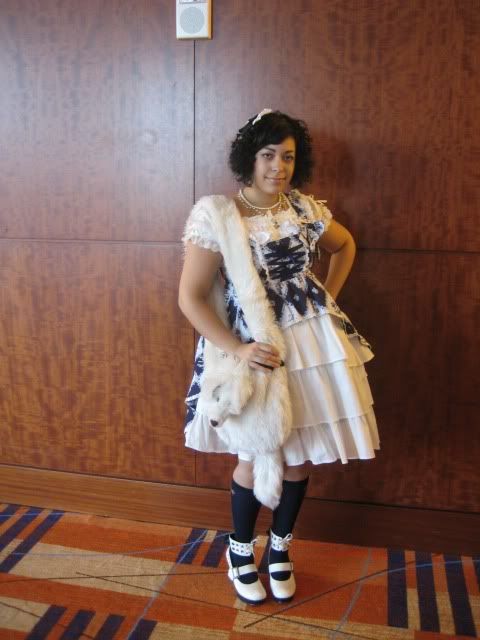 http://i6.photobucket.com/albums/y220/Good-Vibrations/image.jpg (sorry for the crappy pic, having trouble uploading from my camera so I had to take a phone pic instead)
For sale is the AaTP Trump Print jsk in navy blue. This is an amazing jsk, and this style is one of the most bust accommodating AaTP has ever released. It fits me well at a 38" bust. There is shirring in the middle panel in the front. The straps are also elasticized. The white skirt portion is asymmetrical, and the printed skirt portion comes to a point in the back. The bow on the bodice is detachable, and the longer tail of the bow has a wire in it so it can be posed. Really unique design! I love it, but I wore it only once and it has just sat in my closet ever since.

It is in excellent condition, worn once but still feels like new.
Price: $155
Shipping within the US will be $14 for priority shipping. For international Airmail, it would be $21.


Alice and the Pirates Edward Skull skirt in grey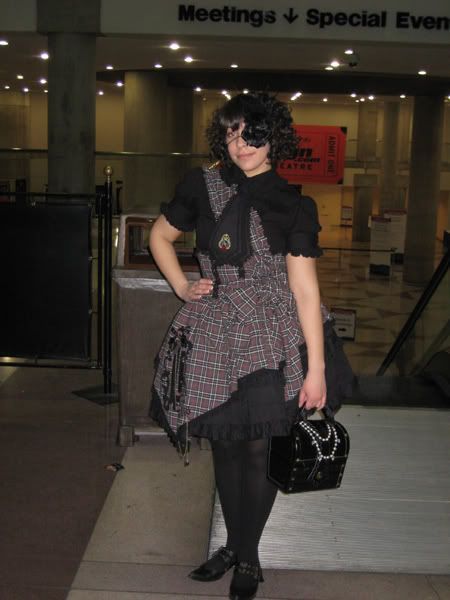 http://i6.photobucket.com/albums/y220/Good-Vibrations/1126102029.jpg (sorry for the crappy pic, having trouble uploading from my camera so I had to take a phone pic instead)
stock photo without sash: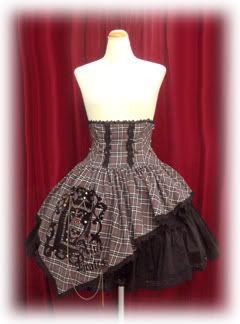 At long last, I've decided to let this skirt go. It's one of my favorite pieces that AaTP's ever released, but I haven't worn it recently so I think it's time to sell it.

This skirt is made of a very soft plaid flanel. It has boning in it, and a panel of shirring at the back. I would recommend the max waist measurement to be 28 inches. It has an asymmetrical hem, with the awesome flocked skull design on the front and back of the skirt. The sash is detachable. Please note that the edges of the sash are fraying by design; it was designed by AaTP this way purposely. This is not a flaw. Please also note that this skirt is meant to be worn with an underskirt. The black underskirt shown in pictures is NOT attached, and it is NOT included! This skirt has been worn twice, but is in excellent condition.

Price: $230
Shipping within the US will be $12 for priority shipping. For international Airmail, it would be $19.

Thank you!