-Prices are in USD
-Shipping within the U.S. is included in the Price
-I accept Paypal only
-I reserve the right to refuse buyers with negative or neutral feedback.
-No holds.
-Item goes to who can pay for the item first.
-When the payment has cleared and transferred into my account, I will ship the item the next morning.
- Prices include shipping in the United States. International buyers please inquire for shipping and I will calculate it for you. If you want Tracking, please let me know.
-I am not responsible for items once they go into the hands of the United States Postal Service.
-I do have a cat, but he is kept away from my walk-in closet. =)
-Comes from a Non-smoking home
-No returns! Please read the description of item carefully before purchasing.
-I am open to reasonable offers~!!
-Questions? Please ask!

My EGL feedback: +7 http://community.livejournal.com/eglfeedback/851886.html
My Ebay Feedback: +27 http://community.livejournal.com/eglfeedback/851886.html

And onto the sales!

Item 1: Princutess Chandelier OP in Mint SOLD



Stock Photo. This dress is in blue, mine is the mint green color.



Close-up of Chandelier detail



My Photo.

This is a beautiful Plus-size friendly OP. I bought it thinking there was shirring in the back, but there isn't. My mistake is your gain! Measurements on the tag say: 101cm-81cm-96cm
Price: SOLD. Thank you. =)


Item 2: Bodyline Princess styled OP (black x white with pink accents)



Bodyline's Stock Photo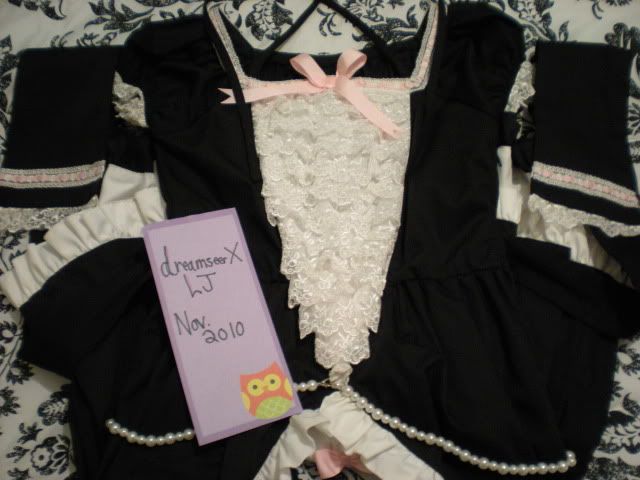 My photo.

A very pretty princess-styled OP and in my opinion, one of the better quality OPs of Bodyline. The pearls are removable on the waist. Selling the dress since I bought another in a similar style in a different color. Measurements: 36 inch bust max, 31 inch waist max. Back is fully shirred so allows for many different body types.

Price: $40 Shipped OBO


Item 3: Alice & the Pirates styled Black Shoes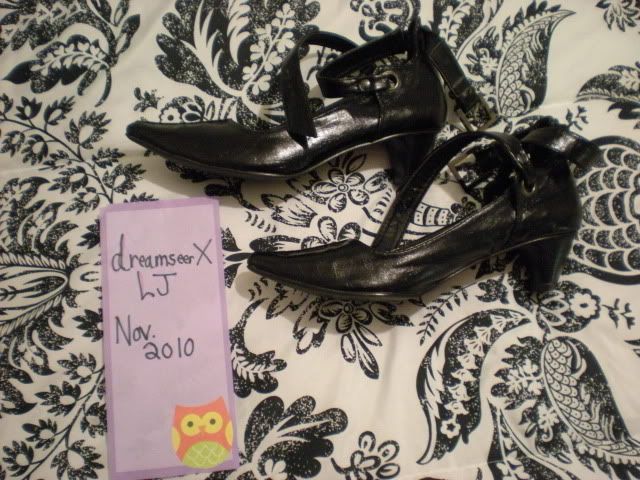 I bought these shoes while I was in Paris and bought them a size too small. Very beautiful and elegant for any gothic, classic, pirate, or steampunk coordinate. Very comfortable. They look very shiny with the flash on. They are a good quality faux leather. The heel is about 2 inches tall. Size: EU 37

Price: $50 Shipped OBO


Item 4: Alice Temperley Aatp Kodona Styled Shorts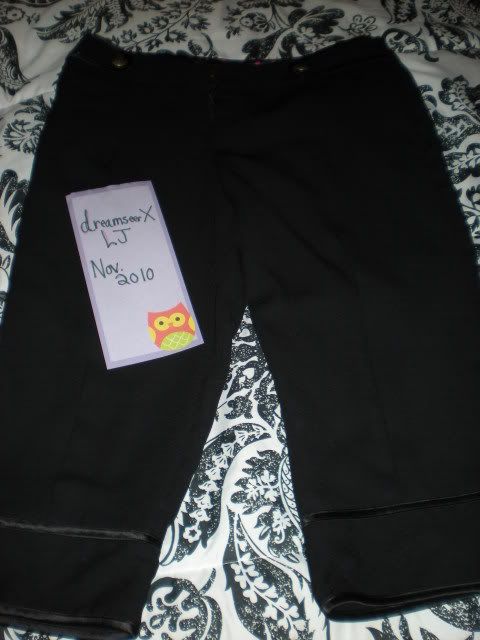 Only worn once. Very Alice & the Pirates-like with adorable button details and pockets. These shorts are extremely comfortable and prince-like. They are a Women's size 5. I'd recommend no more than 35 in. at the hip.

Price: $15 Shipped OBO


Item 5: Alice Temperley Aristocrat Aatp styled Pants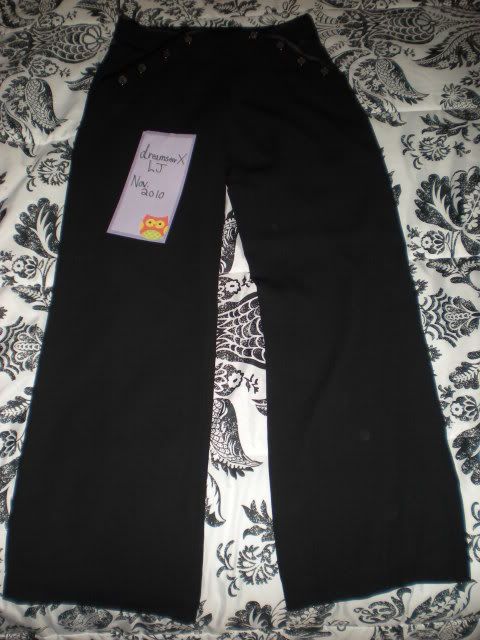 These pants are very classy and have been worn once with an Aristocrat coordinate. They look a lot like the pants Aatp released for their winter Lucky Pack a year ago. Measurements: Women's size 5. 29 inches max at the upper hip below the navel

Price: $20 Shipped OBO



Thank you very much for looking and please feel free to ask questions and make offers!