I am leaving lolita. I have other fashions I want to try, and I feel too old for lolita now....so.....to new homes this stuff goes~!
.
.

READ EVERYTHING BEFORE COMMENTING
.
.
.
I ONLY SHIP WITHIN THE USA!!!!!!!!!!!!!!
PAYPAL ONLY
Feedback Here


*NO PMs. I DON'T CHECK THEM~!!

*ALL FIT UP TO A 27 inch waist and a 36 inch bust



*Prices are as marked with shipping. I Ship UPS with tracking




All have either never been worn or have recently been washed.

Proof sign with my LJ name...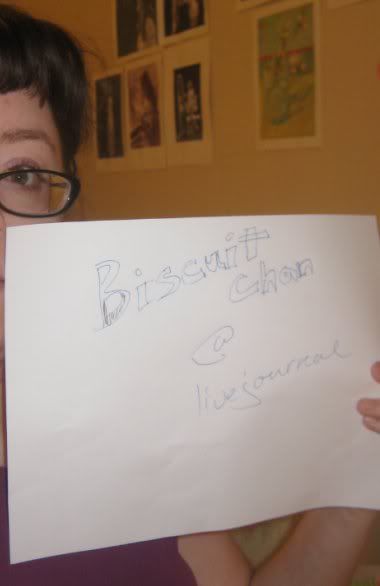 blouses/cutsews

cutsew 1 (Marie Antoinette)
cutsew 2 (ruffles)
PRICES: $50 each shipped (anwhere USA ONLY)
Blouse 1 (BTSSb fully shirred)
SOLD
Blouse 2 (BTSSb no lace, removal-able sleeves)
SOLD
PRICES: 50 shipped each (anywhere USA ONLY)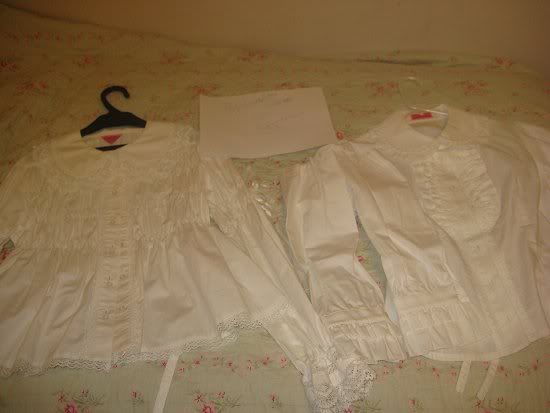 Blouse 3- Meta- lace shirt sleeved
SOLD
Blouse 4- Meta- no lave, with tie
SOLD
Blouse 5- Meta- pin-tucked
prices each: $50 shipped anywhere USA ONLY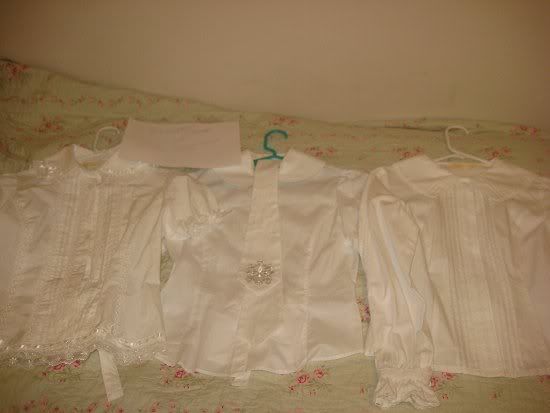 .
SKIRTS

Skirt 1 BTSSB blue tulip

Skirt 2 BTSSB Eldarado

Skirt 3 BTSSBThumbelina IVORY SOLD

PRICES each: $80 shipped anywhere in USA ONLY.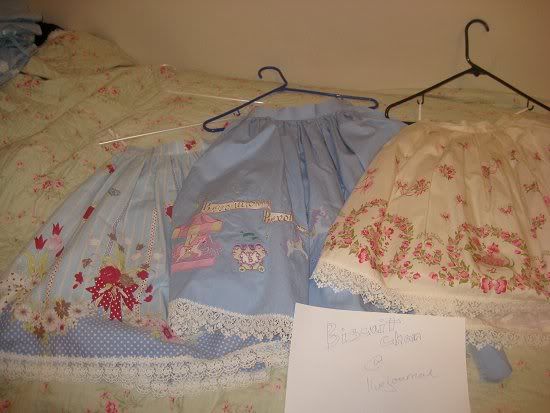 JUMPERS/Onepiece
Onepiece 1 BTSSB Hawase OP
PINK SOLD
Jumper 1 BTSSB Plaid scallop
SOLD
J
umper 2 Black with white lace
SOLD
PRICES per each:$90 shipped anywhere USA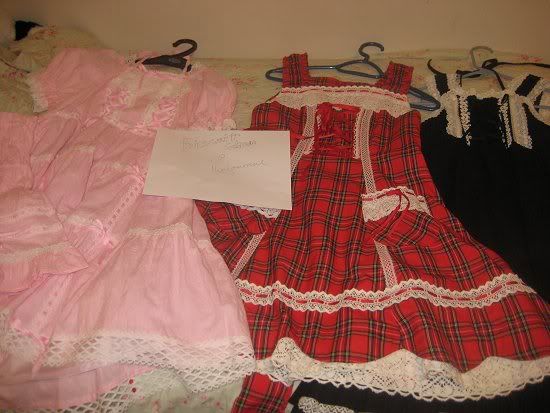 Onepiece 2 Meta Floral low waist
Jumper 3 BTSSB pink scallop
SOLD
J
umper 4 BTSSB pink shirred bustle
SOLD
PRICES per each $90 anywhere in USA ONLY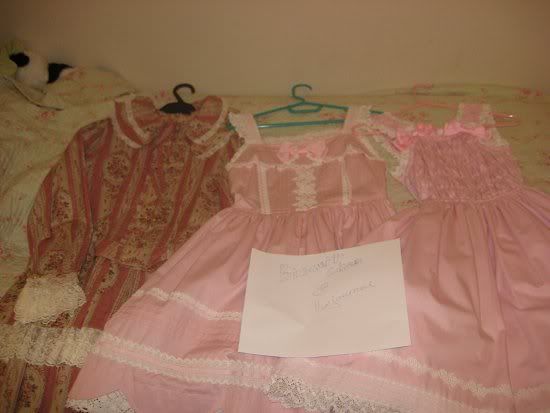 Jumper 5 angelic pretty Ichigo M

Jumper 6 Meta Perfume Bottle

Prices per each $110 anywhre in USA ONLY
SOLD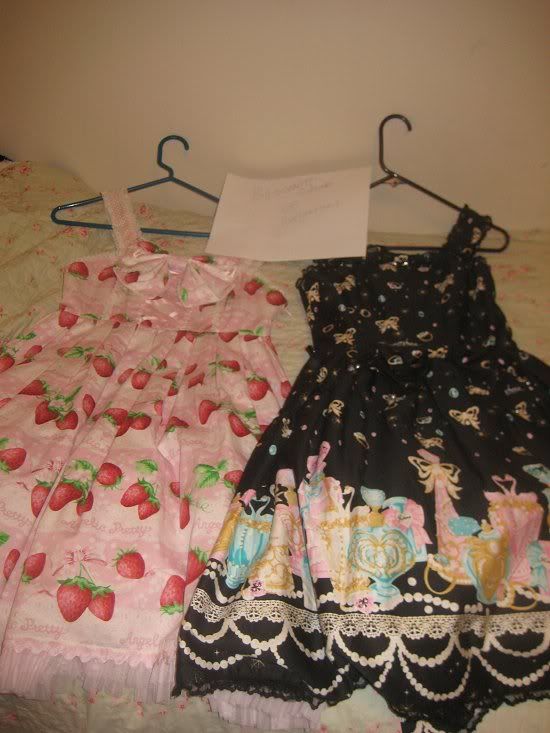 .
BTSSB ELIZABETH ONEPIECE in red

Price: $350 shipped anywhere in USA only
SOLD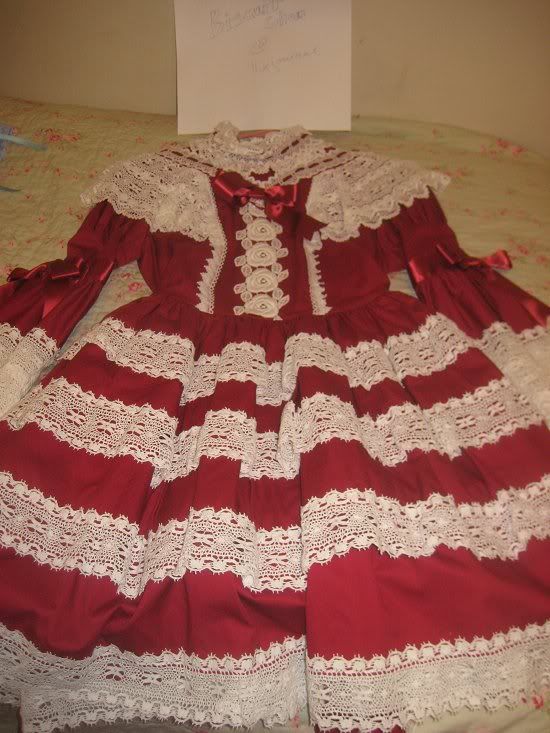 SHOES

all size M (23.5)


1
. white Meta SOLD

2. red meta SOLD

3. SS tea party replica
SOLD

PRICES:
Meta shoes: $55
SOLD
SS tea parties: $20
SOLD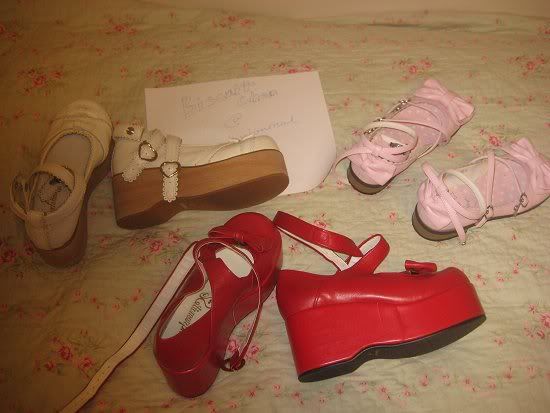 NOTE:
I WILL BE SHIPPING ON MONDAY