* My feedback is located
here *

* I only accept PayPal in usd *
* No one smokes in my house *
* Priority goes to whoever can pay first *
* I've never had anything get lost in the mail but I can't be held responsible.*
* I will consider a hold with a non-refundable deposit*
*shipping is included in a bubble mailer in the US*
*priority mail is a extra $3*
*ask about international*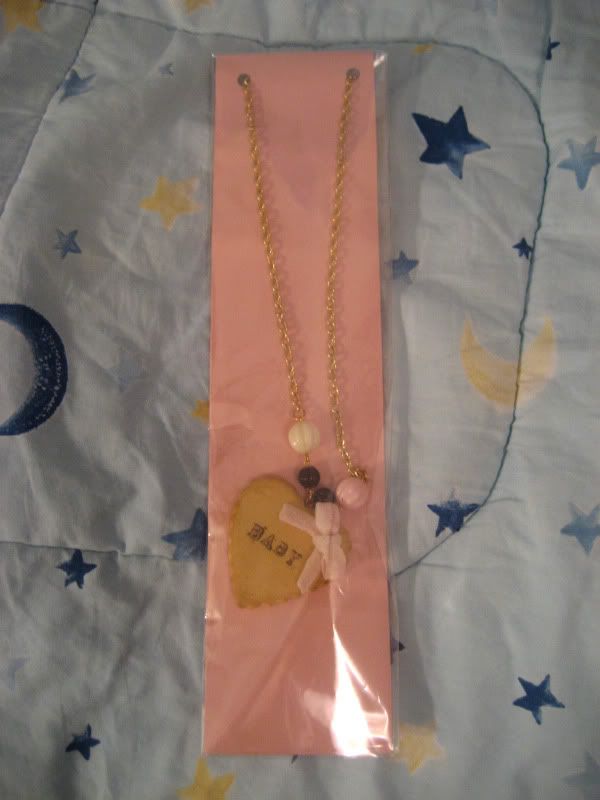 btssb cookie necklace

close-up

from btssb tea party in paris. I've never taken it out of the plastic because its just not my style.

sold

AP Plaid Skirt

front detail
back
built in petti

has a bit of shirring in the back, built in petticoat. tons of tiny details, there are several rows of pin tucking that arn't very visible in the photo.
worn twice by me, not sure about the previous owner. its in very good condition.
sold
[proof photo]
[mermaid and a bit of the gold detailing]
I love the pattern on this skirt (its so detailed!
and has mermaids!
) it also has tiny bits of gold detailing that I could never see in the photos and its just gorgeous. but pink just doesn't look good on me ): Never worn by me, I don't think the original owner wore it much if ever either. I can't find any flaws.
I can't find the original measurements but the overskirt won't stretch over 27in
the underskirt however is elastic and can stretch a lot more than that.
$95 (or trade for one of the other colorways)
Meta Punkma
(just added this will take my own photo when I leave work)
Rare, Meta punkma series, perfect condition, only worn several times briefly
Max waist 27.5"
$125
BTSSB Ribbon Heart JSK
back
I love this but when I finally got it and tried it on, I realized that its was way too long on me.
brand new, never worn other than to try on
size L. Bust: 89 cm max (35 inches),Waist: 74 cm max (29 inches), Lenght: 89 cm.
$100
Funny Yumegati Lolita
print close-up
tag
small brand thats often seen on Y!J. I wore this for around the house a lot but it only went outside once. Nice and easy to takecare of, you can throw it in the washer on hand-wash setting. unlined. has shirring under the bust and around the top so it fits a variety of sizes.
clearly I had a hard time photographing it lol
$40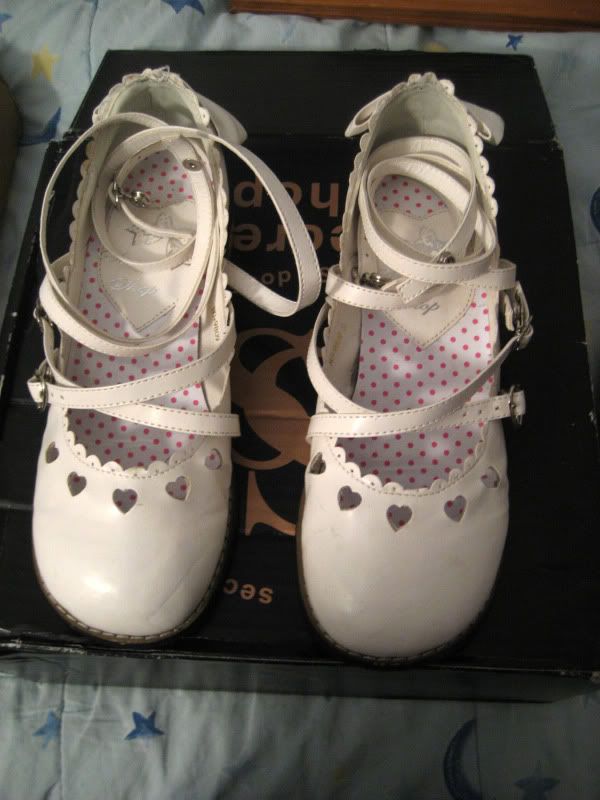 Secret Shop heart cut-out Tea party shoes

detachable bows
close of of back
bottoms

lightly worn, one has a little dent from being stepped on. the back straps are no longer connected to the heel, they just connect at the sides, in all honesty they could have been fixed but I think they're more comfortable this way.
The detachable bows are included.
size S
sold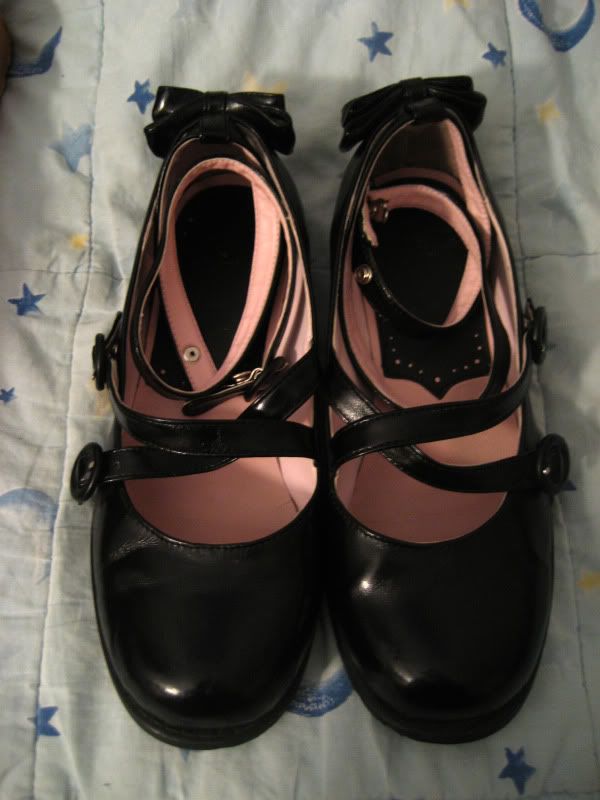 An*ten*na shoes

bottoms
damage detail
bows on the heel

similar to APs tea parties, I've worn these often but they have a ton of life left in them,
the bows they came with were super prone to falling off so I lost them eventually. The bows left a little bit of damage on one shoe but it isn't too noticible and totally unnoticable if you use clip on bows (see the picture)
Size M
sold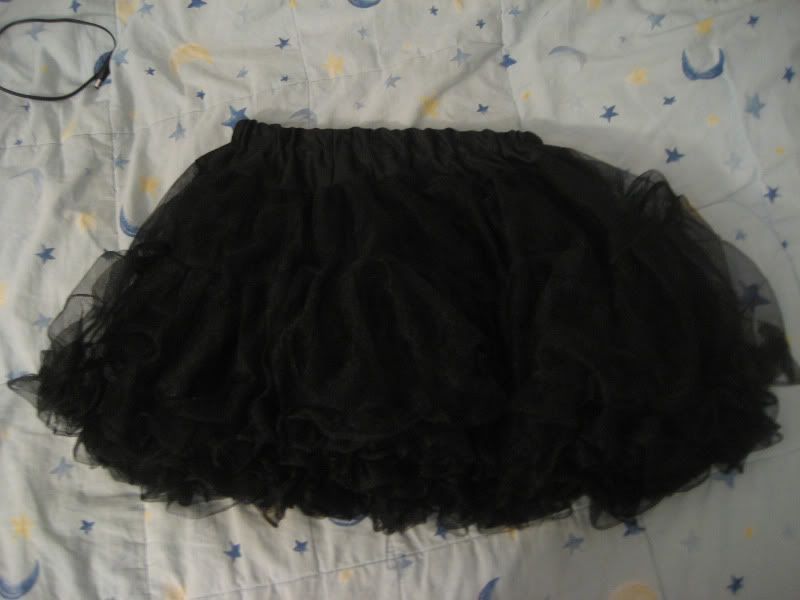 Short petti
never worn only tried on. very poofy but shorter than the average petticoat.
there was a review on
lolita charm
they're the same but mine is a different color
$15
sold
Feel free to ask any questions
Thanks for looking!