~*SALES*~



Rules and other fun stuff:
- I accept Paypal ONLY
- I will do holds on a case-by-case basis.
- I have the right to refuse a sale to anyone for any reason.
- I do have two dogs and a rabbit. I'm in college at the moment so the chances of there still being hair on my clothing is slim, but just so the information is out there.
- Measurements are amateur, I cannot guarantee that the clothing will fit you.
-Please ask about international shipping. I will mark the correct customs value on the paperwork and will not be responsible for any customs fees charged upon arrival in your country.

Feedback: community.livejournal.com/eglfeedback/192497.html


Baby the Stars Shine Bright Cutsew Dress


Never worn, only tried on.
Measurements:
Bust: Fits me at 41" bust, could probably go a little bit bigger. Shirring in the front makes it flexible.
Waist: Also shirred, similar to bust.
Length: 37"
Price: $85 shipped in the US OBO

Dear Celine Cutsew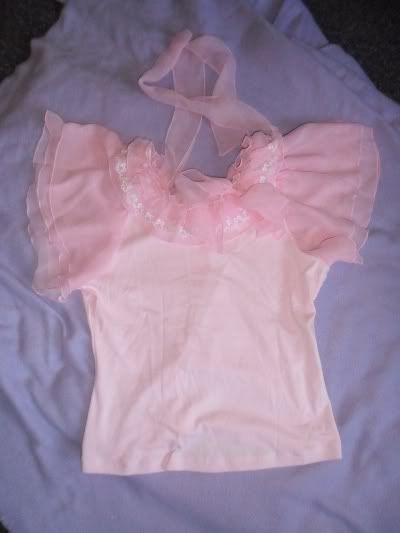 Never worn, only tried on. Bought new from Dear Celine. Absolutely adorable, just not flattering on me unfortunately.
Measurements:
Bust: Laid flat 17". Will fit me at 41" but I would not suggest it for anyone much bigger.
Waist: 15" laid flat.
Price: $45 shipped in the US OBO

Candy Violet Raspberry Diamond Cutsew


Only worn once, good condition. Bought new from Candy Violet.
Measurements:
Bust: ~42"
Waist: ~31"
Price: $12 shipped in the US OBO



~*WTB*~




My Measurements for Reference:
Bust: 41"
Waist: 30"

Specific WTB:
-Any light brown to dark brown/black wig, long and curly.
-Poofy, durable petticoat. Preferably in white.
-White blouse, long or short sleeves.
-Pink or black Bodyline Carousel JSK in 2L.

Not-so-specific WTB:
Basically any brand JSK or skirt that can fit the above measurements, as well as cardigans.


Thank you!