Here are my terms of sales
~I only accept paypal as a form of payment~
~I do not accept e-checks or cash~
~Shipping rates are included to buyers within the US and Canada, International will have to pay for shipping~
~I am not responsible for lost or damaged packages~
~I am not looking for trades unless stated otherwise~
~All sales are final, no refunds or returns~
~I do not do holds unless stated otherwise~
~I can do payment plans with a 20% non-refundable fee from the total cost of the item~
~I expect paypal invoices to be paid within 24 hours, or it will go to the next buyer in line~
~PLEASE DO NOT contact me about an item I have that I am not selling in any of my sales posts~
Feedback page found here: Positive +13

Selling this beautiful Tiara Rose JSK in sax.

PLEASE NOTE: There is a small lipstick/gloss stain that I randomly found on the bow on the bodice. I tried taking it out, but I mostly got the darker color off :| I really don't want to try cleaning the rest of it out of risk and fear of ruining it.

So I ask for $200 for this beautiful JSK, in otherwise very good condition. (I think a very short friend who gave me a hug might of accidentally put the gloss stain on the bow lol)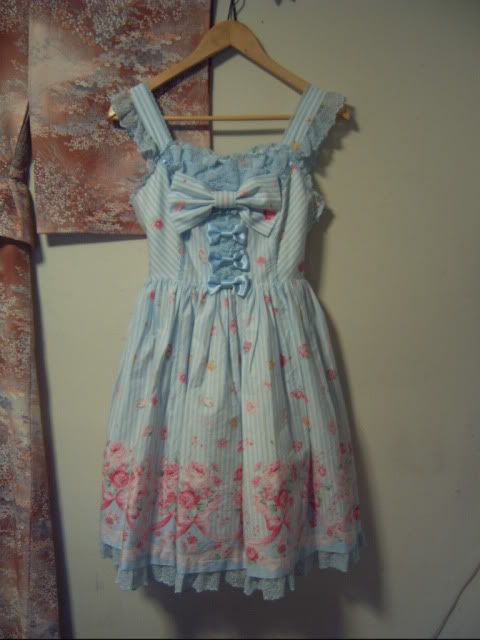 Front.



Back.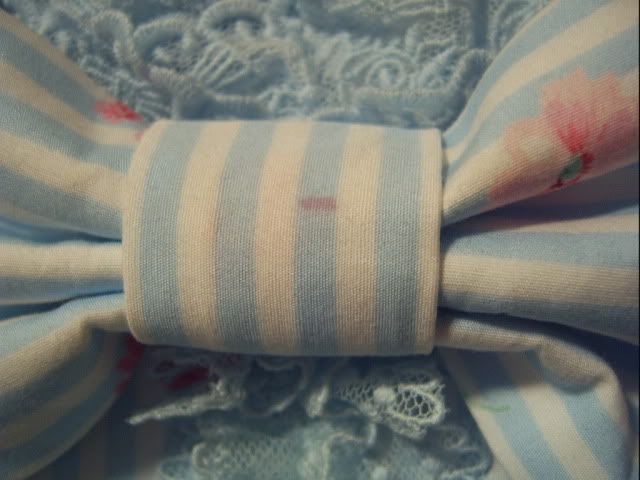 Stain in detail.

The sizes at max are:
Bust: 39"
Waist: 30 to 31"
And skirt length is about 22" with the lace trim.

If you have any questions, please comment.

Thanks for looking!