Hey!
I've another item which I would like to sell. :)

Please read the following informations carefully.
* The items are located in Germany.
* International customers are welcome.
* Prices are listed in euro.
* I accept PayPal only. The listed prices don't include PayPal fees, I'll add them to your order later.
* Items will go to the first person, who leaves his/her PayPal address and pays the invoice.
* Shipping prices vary for items and location. Please leave your countries name and postal code in the comments.
* I'm not responsible for your package anymore once it is shipped.
I've 100% positve feedback at my eglfeedback page ,as well as on eBay.


------------------------------------------------------------

#9: Sixh. Coat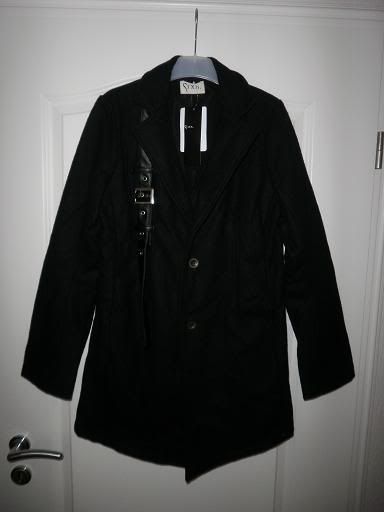 Further pictures: back, print close-up, vest, tags+strap
Condition: New w/ tags
Color: black, silver
Measurements:
bust - 94cm
shoulder length - 39cm
back length - 82cm
Comment: The coat has one of Ibi's (from Sixh.) popular prints on the back. Furthermore the coat has a swallow-tail, a leather strap over the right shoulder and a fake vest on the inside.

Price: 85€

I've still a bunch of other items by Sixh., Peace Now, Black Peace Now and SexPot Revenge for sale in my older post.
Feel free to ask if you have any questions regarding the items. Thank you! :)

Also if you don't like my prices feel free to make me an offer.~