Hello there everyone!

PLEASE READ:

I ship from 99362 in the United States.
I only ship to the United States and Canada.
Paypal only, please (fees included in price).
All prices are OBO but priority goes to whoever is willing to pay full price.
Whoever leaves their paypal address first gets priority.
Once the item leaves my hands, I cannot be held responsible for the item.
I will ship within 3 days after I have received full payment.
All sizes are amateur, but to the best of my ability,

Feedback!


~~~~~~~~~~~~~~~~~~~~~~~~~~~~~~~~~~~~~



Rose Melody Merry-Go-Around JSK - $110 (shipped) OBO

SOLD!!


Brand new without tags.
Color: Black with silver embroidery
Was made custom sized to me. I am a 41 inch bust, 37 in waist and it's fairly loose in the bust area.
Has back shirring and corsetting.
Bust: ~ 40 inches to 46 inches. Could possibly go more.
Waist: ~ 35 inches to 40. Could possibly go more.

Worn once for about 3 hours or so, no flaws except the zipper sticks (it came like this) and the bows that were on it when it arrived are a little smooshed from shipping (the extras are perfect, though).

Includes waist ties, corset lacing, 4 safety-pin bows, and pearl chain.

Has an inside lining.

Note: Because of size, they had to put in an extra panel of fabric at the bottom of the dress. The embroidery is on this extra panel. I didn't notice it until I was making this post. It's not noticeable at all.

I love this JSK, and it's actually my first and only lolita dress, but I just don't know how I feel about the bust area on me. It seems like it's structured for someone with larger breasts than I. (I say breasts because I have a large ribcage, but average sized breasts, therefore I do not fill in the chest area very well) I paid $120 for it at Clobbao because of the custom plus sizing fee.

Stock Photo: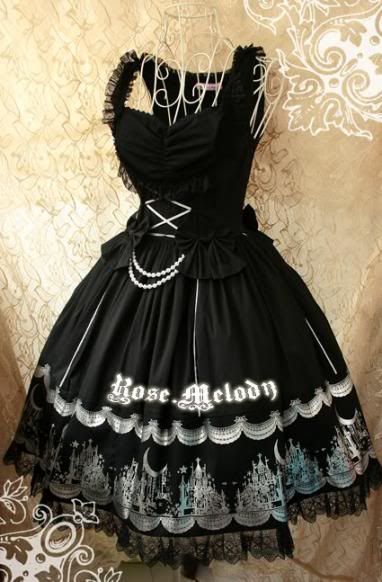 Stock Worn


Proof Photo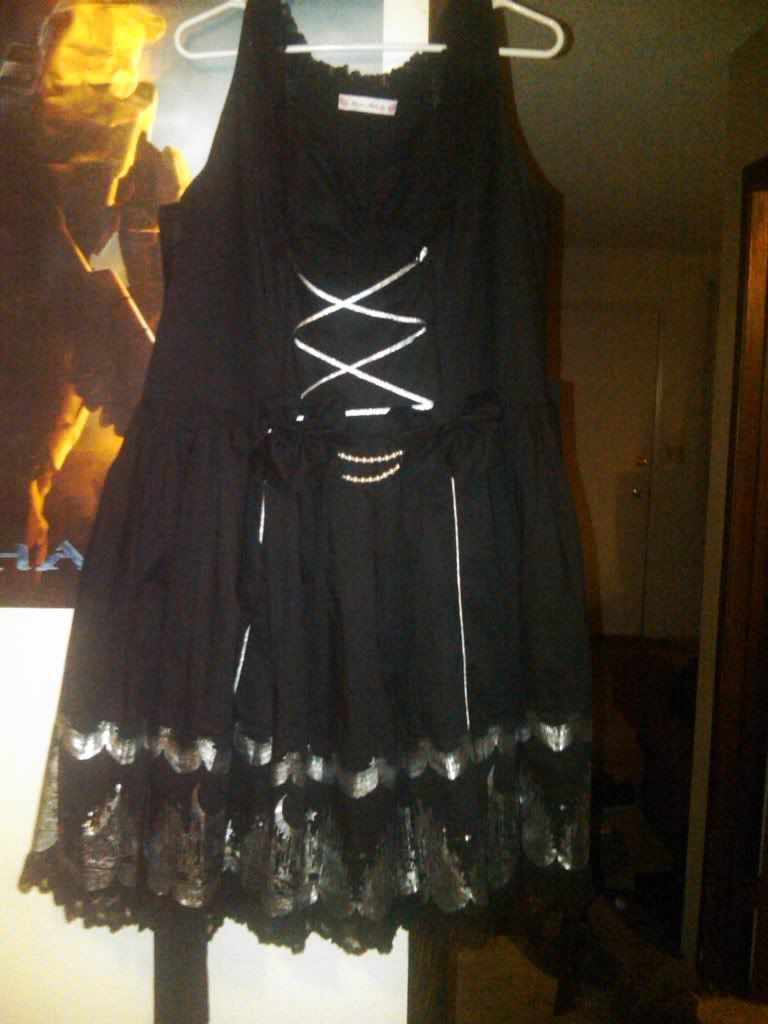 ~~~~~~~~~~~~~~~~~~~~~~~~~~~~

An*tai*Na Ruffle Rocking Horse Shoes - $45 OBO SOLD!
(ask for shipping quote, these are heavy)
NOT REAL WOOD. These are the foam version.
BRAND NEW Without tags! Only worn with nylons for 2 hours total.
Labeled as a Size 25 cm (LL): Heel Height is 9 cm
Color: Black with white ruffles. Heart buckle and heel cut-outs.

These shoes are VERY hard to get on. My feet are 24 cm long, 11 cm wide and 24.5 in circumference and they are extremely painful to put on. They cut into my feet bad enough that I had bruises on the tops of my feet from wearing them for about an hour (sitting down). The opening is very narrow and small for the size of the shoe.
I would recommend someone who wears a 23.5 or possibly a 24 to buy these.




Flaws: A very thin grey smudge near the toe of the right shoe on the inside. Came to me like this.




A small puncture on the same shoe, near the toe. Very small and unnoticeable.





Please feel free to ask questions!