My feedback: http://community.livejournal.com/eglfeedback/665976.html


I'm looking to trade my Emily Temple Cute Carousel OP for your dress.




There is a small pen mark I have not tried to get rid of.

I'm specifically looking for a classic pieces. My favorite brands are Innocent world, juliette et justine, Jane Marple and excentrique. My measurements are:

bust: 36inches
waist: 29inches

I'm specifically looking for a plain brown JSK or skirt from innocent world. I am open to other solid JSKs and skirts from Innocent world. I am usually a size L at IW. Please do not show me items that will not fit me.

A few examples are: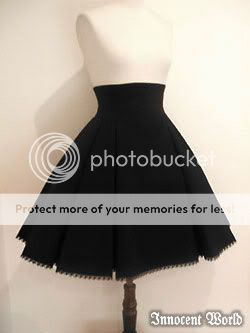 I also love anything with crowns on them.