I take Paypal.
I'm in actually in Tijuana, Mexico, but my mom go to USA every Friday and send the items from San Diego (Zip: 92129)
If you need to recieve items quickly, please let me know on time.
Once I drop off the package at the post office I don't take responsability. Want insurance? Ask! <3
I take installments, with 20% non-refundable deposit.

Bodyline Black x White Coat $75 usd

Shipping with tracking into US: $15 usd. (it is a very heavy and large item)
if you are not into US, please ask for shipping price.

Used: 3 Times.
Condition: No flaws, stains, rips or any kind of damage.

I bought this Coat and the end of the winter season, so I had a very small chance to wear it. It's entirely linned, the fur is very cute, the heart shaped pockets are actually usable pockets and they have a cute black bows that barely show in the picture. I never wear the detachable cape, so it has the tag still. The frontal bow is detachable, and in the back it has cute waist ties!
Overall the coat is in perfect conditions, and the fabric it's super warm and damn heavy, so please bare with my shipping fee ;_;

Size: Medium


Measurements: Bust 95 cm. - Waits: 85 cm - Hips are Free.
You can wear your full lolita outfit without squishing you petticoat!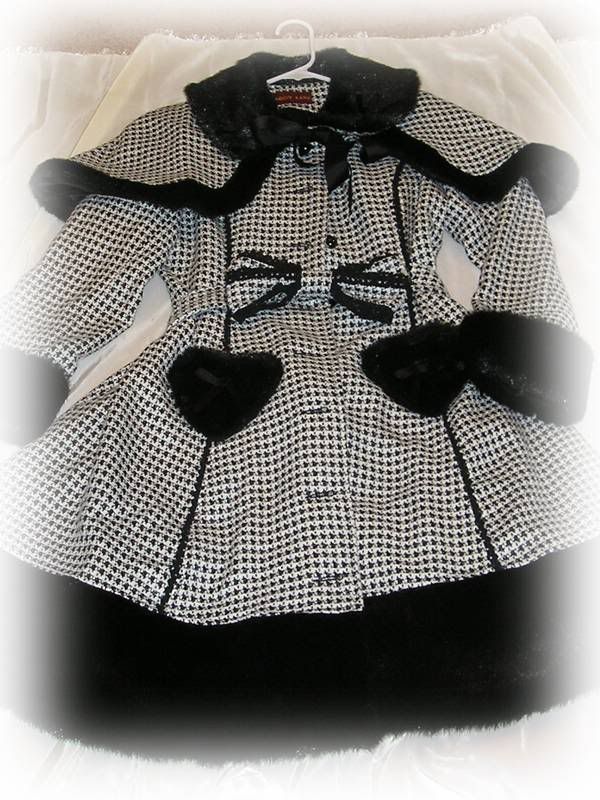 Extra picture: My friend Vanessa wearing it for a Fashion Show.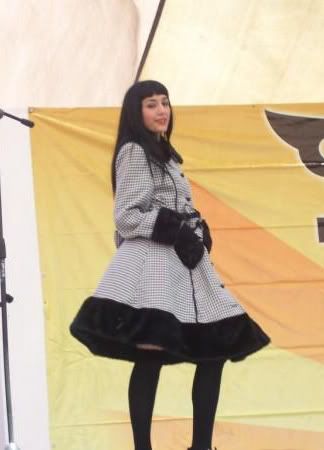 My feedback is here: http://community.livejournal.com/eglfeedback/172948.html

Thank you very much and enjoy shopping!