Feedback: http://community.livejournal.com/eglfeedback/722837.html
These prices don't include shipping~ I'm open to reasonable offers. Feel free to ask anything!

White Bodyline Blouse L- SOLD
Length 53cm
Bust 90cm
shoulder length 37cm
I'm a 34 bust/28 waist, and it fits me well. The bust doesn't gape, and there are a few inches to spare at the waist. It has been dry cleaned.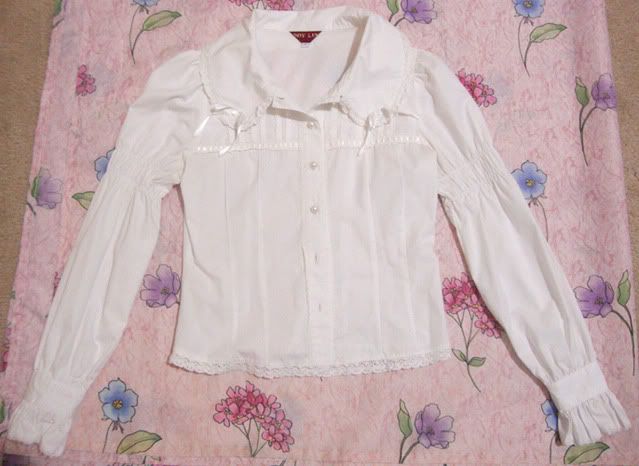 F+F Pirate Lolita Elegant Gothic Bias Diamond Corset Skirt(AatP Replica)- SOLD
US Size 12/28 inch waist (there's a little bit of shirring in the back, but I'd say it would only stretch another inch); corset is free sized
I also have the chain, but it is broken (I bought it this way). It has been dry cleaned.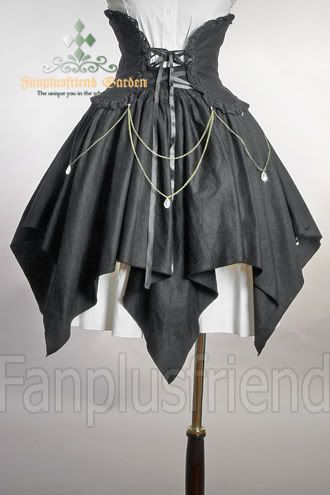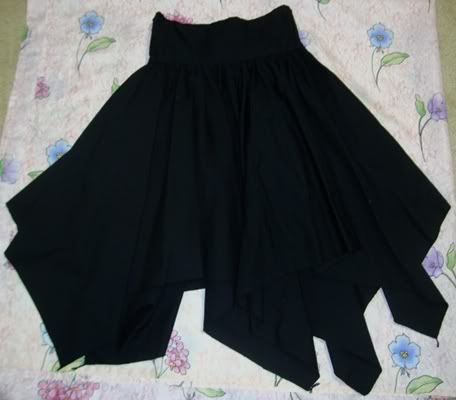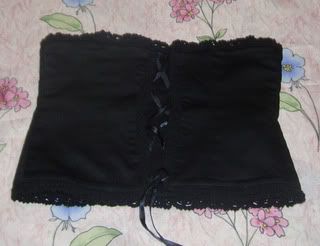 Autumn 2008 English Gothic & Lolita Bible with Pattern- $10
It's in almost perfect condition; no bends or pages removed




Offbrand Rose Purse- $10
Length 10 in/Height 4.5 in/Thickness 1.5 in
This purse closes magnetically, and comes with a strap inside. I don't remember where I bought it from, but it's only been used once.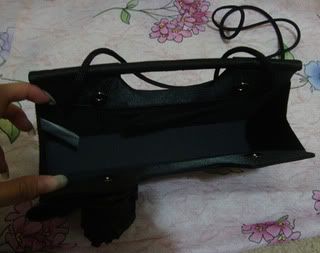 DT Info
I'm willing to look at trades. I mainly want anything that's black, white, or a combo of both. My measurements are 34 inch bust and 28 inch waist. I'm not looking for accessories or magazines though.

Thanks for looking!