Greetings, ladies.
Reforming my closet and selling a few things I don't need or haven't used.



+Paypal accepted.

+Prices include U.S. shipping but not the PP fees. Negotiable within reason. I ship ASAP, as long as the post office is open.

+It's my first sale and I'm hesitant to deal with overseas shipping, so US buyers only, please. Sorry!

+At the moment I only have feedback from things I have purchased on the comm, so when you receive your parcel please leave me some buyer feedback! I will leave you feedback also if you link me. community.livejournal.com/eglfeedback/879876.html

+Unless noted, items are smoke free. I do have a cat who has been in my house to keep out of the cold, though it is unlikely that she has had contact with these items.
At the time I cannot take more pictures, as my camera is not functioning properly... and probably needs to be replaced... I took a lot of pictures while the camera was working, so I may have a picture you need. Feel free to ask questions or request photos.
I have class during the day so please excuse me if I can't reply until the afternoon!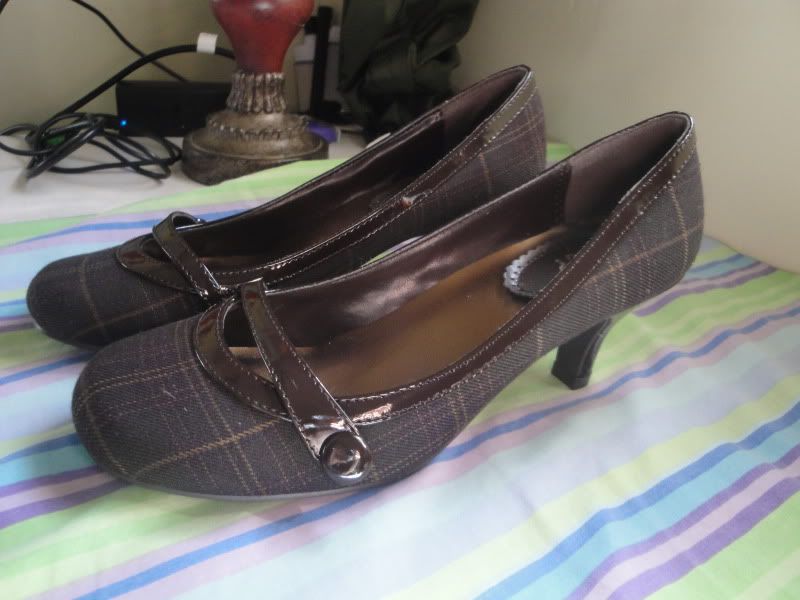 Offbrand Tartan Low Heels $11 shipped [unused]
These are cute, but I've never worn them. I thought they would be good for a classical outfit I had in mind. Tag says 7.5 U.S. sizing, but I am typically an 8-8.5 and they fit... so I'd say between 7.5 and a small 8 is a safe bet.
[Heel]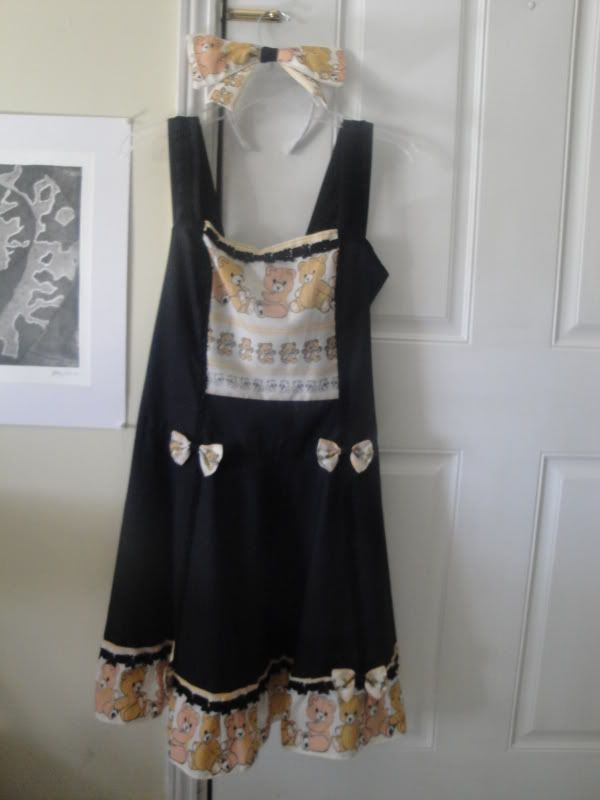 Handmade Teddy Bear JSK & Head bow $10 shipped

I purchased this recently from another comm member and never wore it. Originally made by missmerrymint.Adorable, but I minced the wig that I was going to put with this, so no use keepin' it around. The fabric is pretty thin, but garment construction seems quite sturdy. Accommodates lots of POOF! Previous seller said it fits bust up to 36 inches. I don't have any worn photos--sorry!


Secret Shop Charming Ribbon (sax blue) size L 24.5cm 60$ shipped (OR TRADE)
Condition: New, Never Used
AP replica. I adore these shoes, but I never wore them since they don't match my clothes. I am a US 8-8.5 and these shoes are a great fit.
[Proof of ownership.]

❤

[Crisp, clean, new soles. Yum.]

❤

[Side View.]

[Little marks on the back of one heel from original shipment.] [Inconspicuous indent.]
There are little marks here on the back of the heel from when they were originally shipped to me, but very inconspicious when you wear them.

I would totally be willing to trade them for another color in the same size and style, or even different shoes... colors I could use in my closet are light pink, white, and black... I really like boots, but I could use some Mint Tea Parties, or some shoes in a similar style to these. I don't mind doing a partial trade (item+money).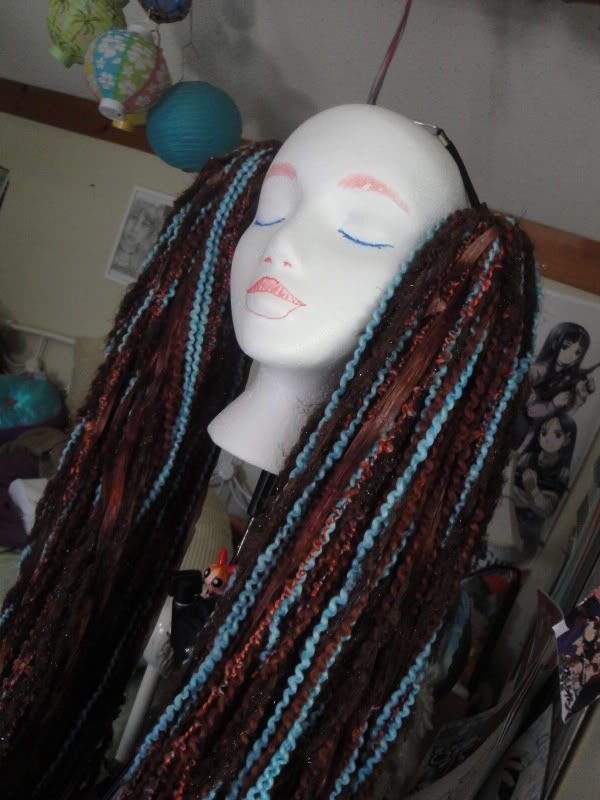 2 Long Wine X Blue ribbon & yarn hair falls $35 shipped




SUPAH SOFT

Good for Lolita or Medieval/Renaissance. Purchased a year ago but never worn. The elastic band on one of the falls has been stretched from hanging on a hook on the dealer's booth and I do not have the expertise to replace it. You may just like to wear one of them and use the other in a different fashion (attach the fall to a clip, or replace the hair elastic, or some other creative project...). Willing to sell them individually if two people express interest in a single hair fall. ( $12 for the one with stretched elastic, $25 for the perfect one.)


I had these when I lived with smokers, so these may have the slightest cigarette smell. Some febreezing might do the trick.

[See how long they are.]✩[My styrofoam head feels pretty.]✩[Details.]





WTB:

White or Pink Boots [Size L or US 8.5]
Mint Tea Parties

Headbow (MINT)
Thank you for looking <333