Bellow are my Sales Rules. Please read the sales rules prior to placing any comments.-
All prices are in USD.

I accept Paypal ONLY. No E-checks please.
NO HOLDS/TRADES. Items will go to the first person who can paypal payment first regardless of order comments are received in.
Condition of item is listed in description as New, Good, Fair, Bad etc.
Shipping & Handeling is not included in cost. Cost of shipping will be in addition to listed price unless otherwise noted. I would be happy to quote shipping to you in advance. Please note, I ONLY ship USPS registered mail with tracking # unless item is under $20 value.

International shipping is totally fine but,, I only ship USPS registered mail with tracking #(for buyer safety as well as my own).

I am not responsible for lost or damaged packages unless insurance is requested. All items will be well packed and labeled or shipped with tracking to avoid this. I have never had a problem yet with a package in my years of selling on EGL sales.
I have pets in my home. I keep all items locked in a pet-free closet
I am happy to answer any questions about sizing, give more information, etc about any item for sale~!
have awesome positive feedback on eglfeedback!!:
http://community.livejournal.com/eglfeed
back/412142.html?mode=reply

.
ITEM'S FOR SALE:



Victorian Maiden Long sleeve OP
Measurements- Free bust & waist (drawstring ties under bust)
Condition: New- Perfect condition only tried on once
Price $200


Proof of ownership-farm2.static.flickr.com/1205/5167944944_ebe9b25c16.jpg

Victorian Maiden OP
Measurements- Best for 30-34 bust 24-28 inch waist
Condition: Used- Perfect only worn twice
Price $220 SOLD


Proof of ownership- http://www.flickr.com/photos/15052678@N02/5167344331/sizes/m/in/photostream/

Victorian Maiden Black Corduroy Skirt
Has a corset string in back and cuts up in back for an underskirt.
Measurements- Best for 25-27 inch waist.
Condition: New- Perfect condition only tried on once
Price $150


Proof of ownership-http://www.flickr.com/photos/15052678@N02/5167344381/sizes/m/in/photostream/

Victorian Maiden Fawn Cardigan
Condition: Used- Perfect condition only worn twice
Price- $140 SOLD


Proof of ownership- www.flickr.com/photos/15052678@N02/5167972896/sizes/m/in/photostream/

Victorian Maiden Black Blouse
Measurements- Best for 30-36 inch bust (max)
Condition: New- Perfect condition only tried on once
Price $80 SOLD


Proof of ownership- www.flickr.com/photos/15052678@N02/5167944968/sizes/m/in/photostream/

Victorian Maiden Beth Jacket
Condition: New- Perfect condition only tried on once (a little wrinkled from being in the closet in the pics!)
Price $100



Innocent World Brown Floral JSK
Condition: Used- Good condition
Price $100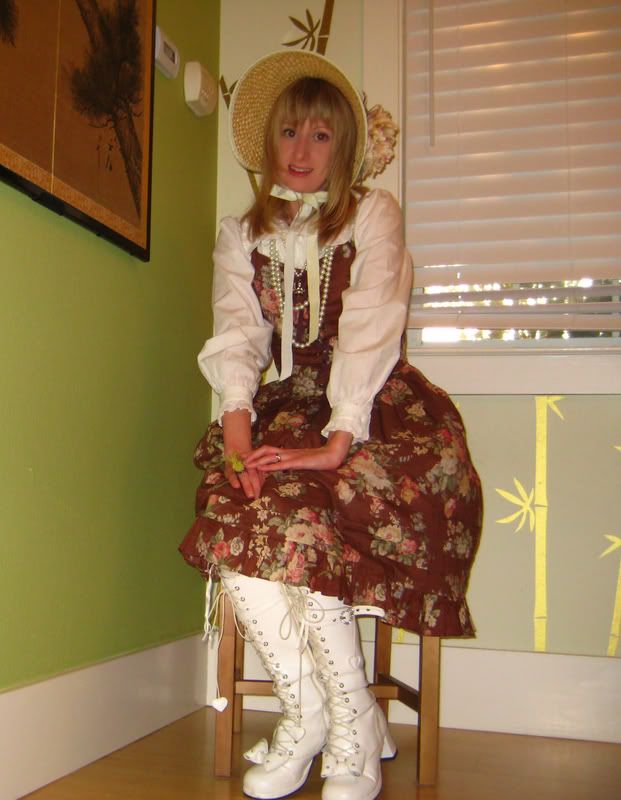 Innocent World Violin Bag (PINK COLOR)
Condition: Used- Perfect Conditions only used twice. No scuffs etc
Price $100



Innocent World Ankle Ribbon Boots SIZE M (Us 7-7.5) (Milk Tea color)
Condition: Used- Perfect Conditions only worn twice. No scuffs etc.
Price $150





Secret Shop Black shoes
Condition: Used- Good condition, only a few very small scuffs. Missing one of the clip on detachable bows. Shoe can be worn with or without bows.
Size- M (best US size 6-6.5-7 max)
Price- $20.00 PENDING SALE



White Flower Headband
Price- $4.00



Vintage Velvet Bow tie Burgundy color
$4.00



Flower Broaches (pin back)
7 Available
2- White
2-Light PInk
2- Dark pink
$2.00 each



Large Iron Key Ring
$3.00



Japanese Mint Bloomers
Condition: New- only tried on
Size- Small
Price $30 20% Off- NOW $24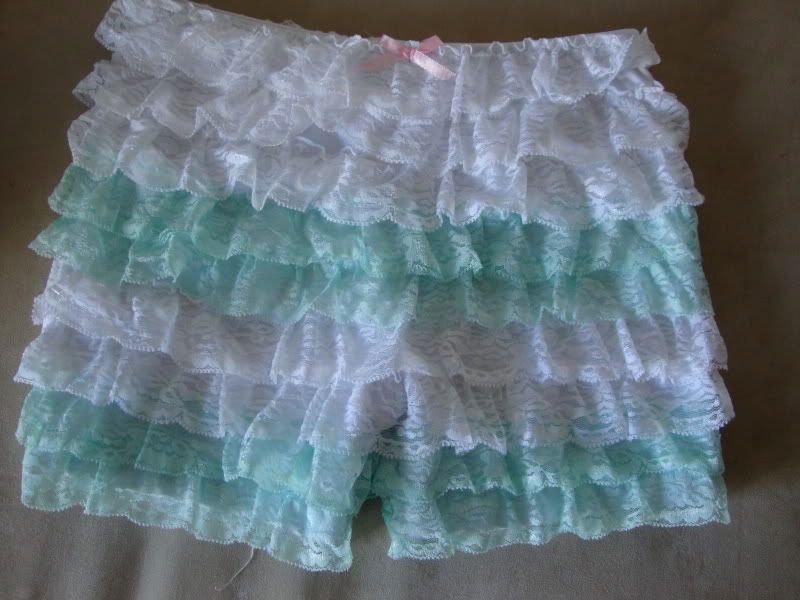 Angelic Pretty Bunny Back Pack
Condition: Used- Perfect Condition
Price $150 20% Off- NOW $120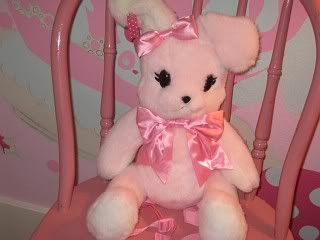 Angelic Novelty Bag
Condition: New- Perfect Condition
Price $12 20% Off- NOW $9.60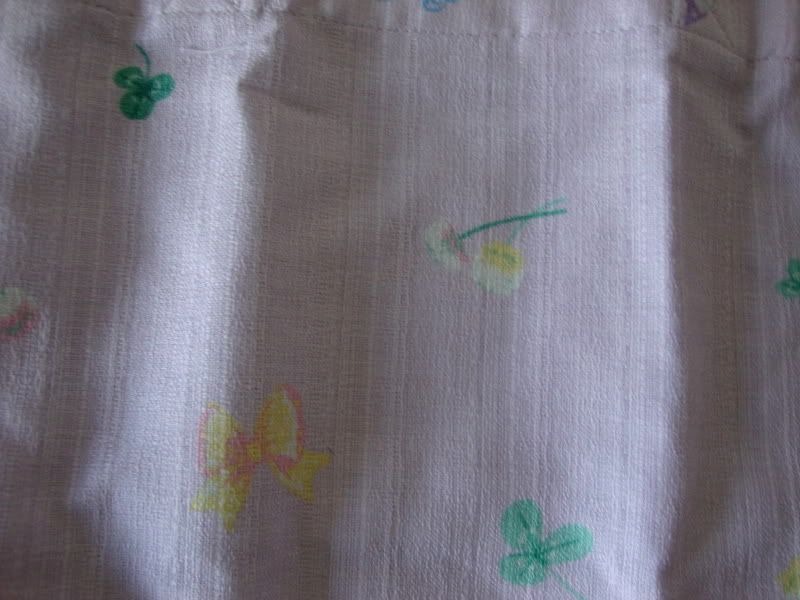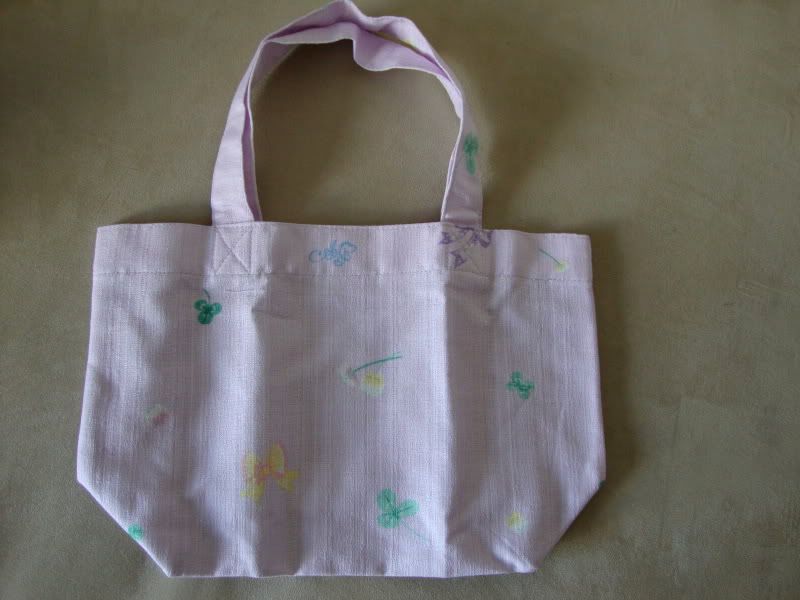 Straw Bag
Condition: Used- Perfect Condition
Price $10 20% Off- NOW $8 SOLD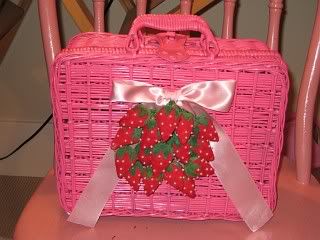 Ice Cream Cone Necklace
Price $12 20% Off- NOW $9.60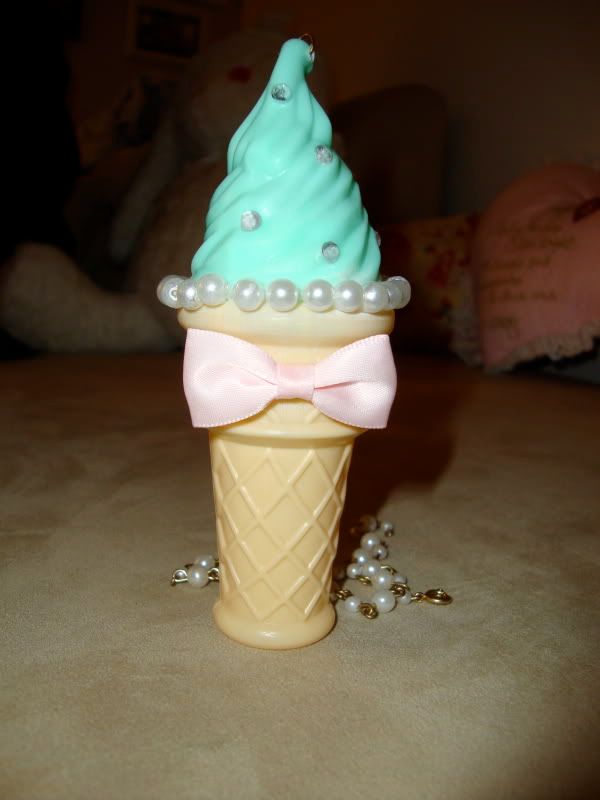 Crown Necklace
Price $5 20% Off- NOW $4.00 SOLD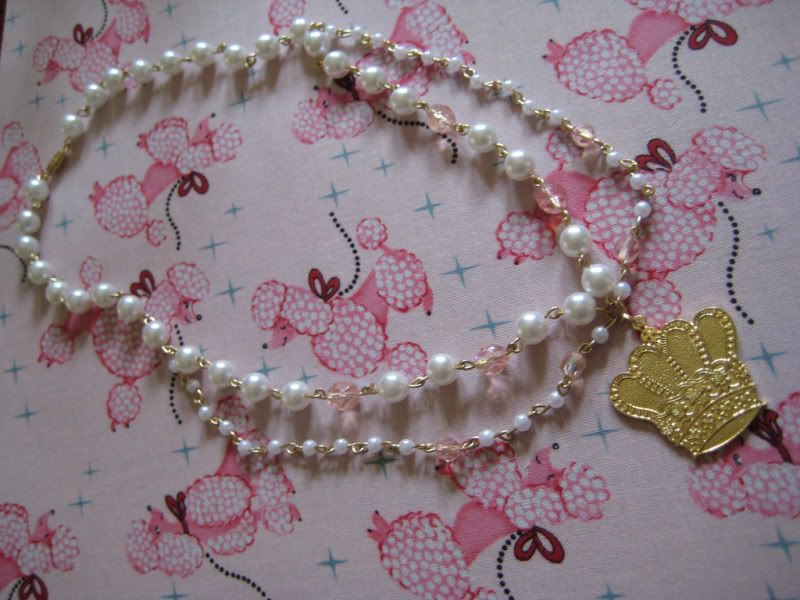 Kana Bunny Pin
Price $2 20% Off- NOW $0.80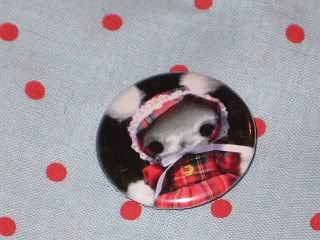 Gothic Lolita Sewing Book vol. 3
Condition: Used- Still has patterns
Price $10 20% Off- NOW $8 SOLD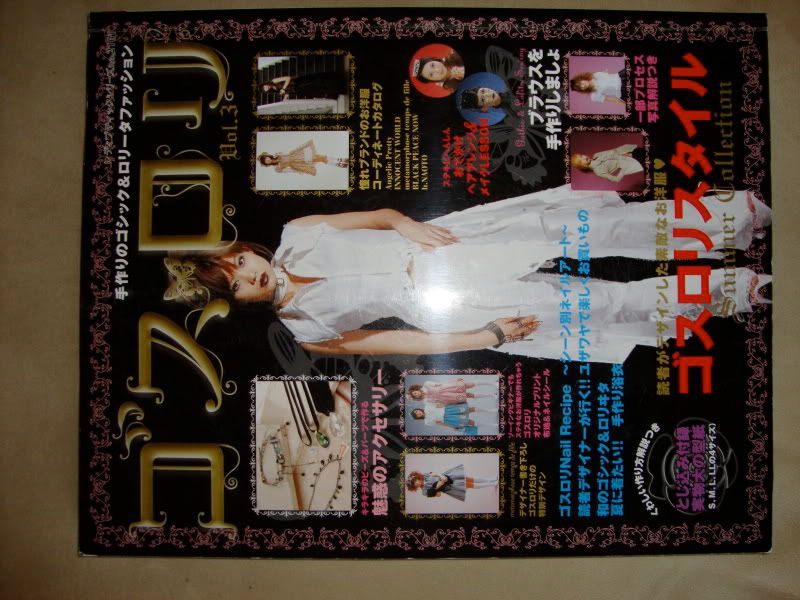 Brand tag Lot
Price $4 NOW $2