Things To Know
♥ Paypal only! It's easy. :)
♥ Priority goes to the first person to leave their Paypal.
♥ Shipping is included in the price.
♥ Feel free to make an offer on anything.
♥ I ship using the cheapest method. If you would like a specific way of shipping, please tell me and I'll tell you how much extra it will be.
♥ Items ship from the US.
♥ Items come from a smoke-free home. I have a cat, but seeing as I am allergic myself, he doesn't get near my things. Don't buy if you're deathly-allergic to cats!
♥ I have feedback here.



Alice and the Pirates Pink Marine Rose Skirt - $75 shipped to the US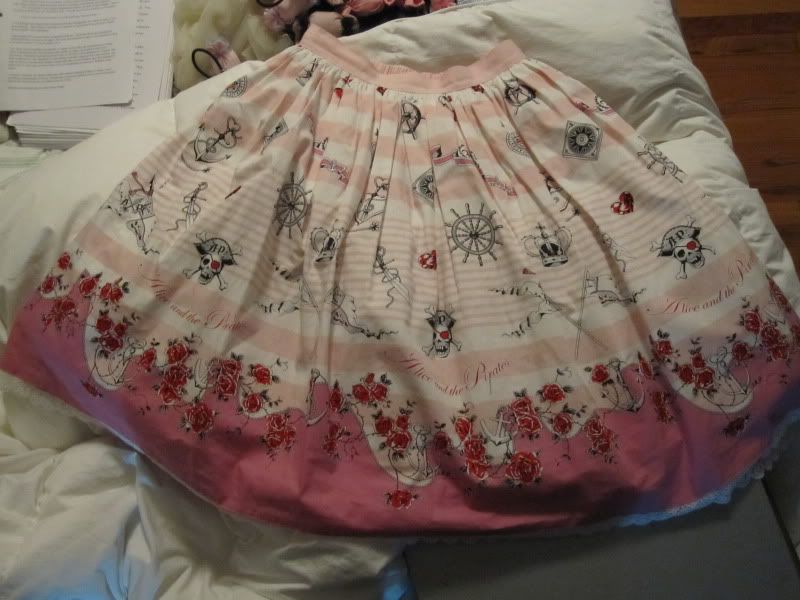 additional photos 1 2
- pink skirt with red, grey, and black details and white lace.
- perfect condition. I am the second owner, but I only wore it twice and I don't think the first owner wore it at all. It comes with waist ties.
- 25-28 inch (62.5-70 cm) waist, 23 inches (57.5 cm) long.
Black Retroscope Fashions long-sleeved blouse - $60 shipped to the US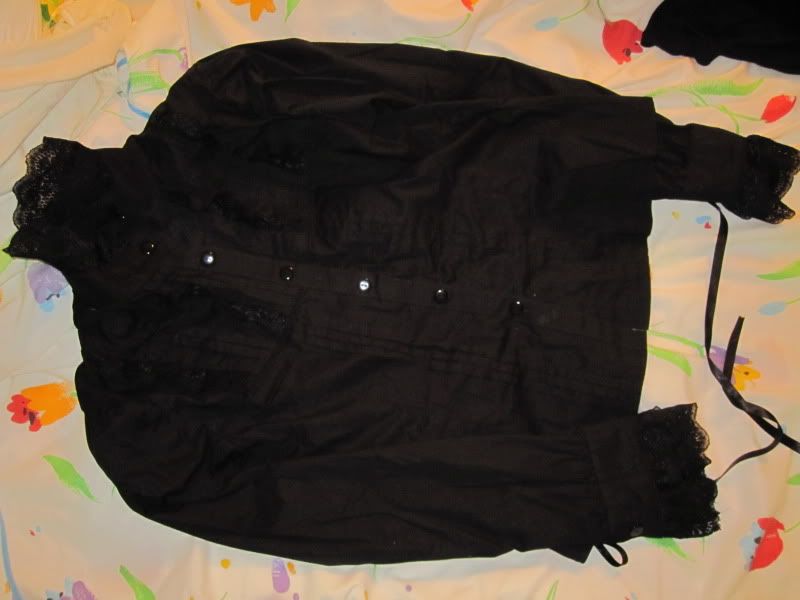 additional photos 1 2 3 4 5
- black blouse with ribbons, very soft rachel lace, and lots of pintucks.
- amazing condition, only been worn a few times since it doesn't fit me very well.
- size LARGE, fits 38-40 inch (96-101 centimeters) bust and 30-32 inch (76-81 centimeters) waist.

Pink and black floral skirt - $20 $17 shipped to the US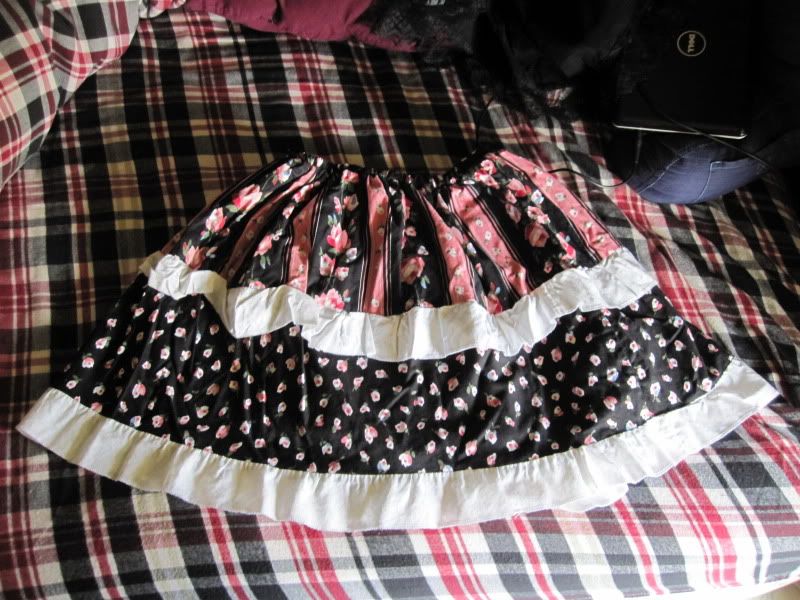 additional photos 1 2 3
- Handmade by me
- Worn once or twice, no evidence of wear. However, there is a small cut in the hem ruffle from my serger; it is sew up tightly and is not noticeable when worn. (see photo 3)
- Fabric is 100% cotton.
- waist is 28-40 in (70-100 cm) fully elastic. Must fit over hips or bust.
- 19 in (48 cm) from waistband to hem ruffle.

I'm starting to put things on my etsy shop, too! If you see something you like but don't have an etsy, I can sell it to you on here. :)


I WANT TO BUY a cardigan or bolero from Angelic Pretty or BTSSB. My budget is $100 USD and I would prefer a US seller. I am looking for a knit one, not one made out of cutsew material. I'm looking for things like this:
[1] [2] [3] [4]

thank you for looking!