As always, if you like an item but don't like the price, feel free to make an offer.
I will seriously consider every offer made and won't be offended if it is way less than the asking price.
I'm not wearing any of these clothes and they are just sitting here being unworn and sad-
so please help me find a good home for them.


Payment: I accept non-credit card and credit card Paypal.
Paypal fees are on me. Prices are in US$.
Please state whether you are pay by CC-Paypal or non-CC Paypal.

No trades. If you have any other questions or concerns please feel free to write a comment.

Sizing: For most accurate measurements, please refer to the numbers in centimeters.

Shipping Costs: Buyer to pay shipping.
All items will be shipped by small packet airmail from Canada. This comes with 100$ insurance.
There are other options for those in US and Canada including Xpresspost and Expedited Parcel.
I will ship internationally. If I received payment by Sunday night, your package ships out Monday, otherwise it will
ship out on Friday. Thank you! :-)

Feedback: I've sold numerous items on EGL without any problems in the past.
My EGL feedback page is here.
My E-bay feedback can be found by searching kuroibara.
I have a feedback post on my journal as well.


Made extra reduction on certain items January 7, 2011!
Tops
Dresses
MILK Tiered Black JSK

Price: $100US or best offer (reduced from $120)
Condition: Bought brand new, worn once, in great condition.




From MILK's 2008 summer collection.
This is a tiered jumperskirt made from light fabric.
It is perfect for summer or more warmer climates.
The shoulder straps are adjustable so you can make
the length of the JSK shorter than 95cm.
Very versatile and cute!

Sizing:
Underbust/Waist: 78cm / 31"
Length: Up to 95cm / 37.4"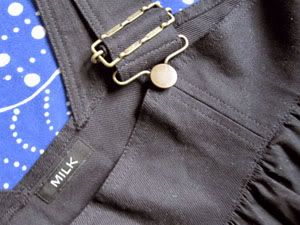 Skirts
Jane Marple Dans Le Salon Black Tiered Skirt

Price: $120 or best offer (reduced from $170)
Condition: Worn twice, in great condition.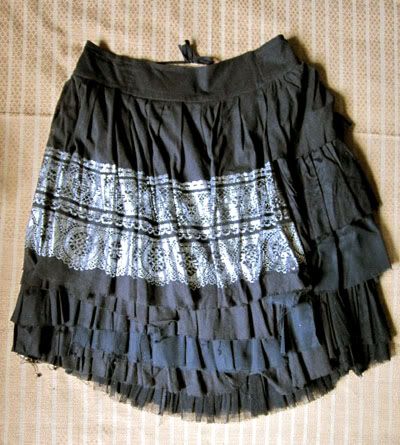 From the 2008 summer collection, this is a really unique skirt design!
Pictures really do not do this garment justice as it is difficult to capture the beauty in a photo.
The skirt uses overlapping layers of a gauze like fabric with a cotton fabric to create a tiered look.
The silver lace print is printed on the gauze fabric.
I bought this brand new for around 28,000yen or so back when it was released.
The light weight fabric makes this a nice piece for hot climates.
Please note that the ends of the fabric is purposely frayed.

Sizing:
Waist: 59-92cm / 23-36"
Length: 55cm / 21.7"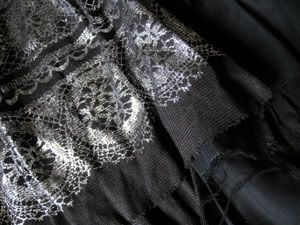 Jane Marple Cherry Skirt

Price: $65 or best offer (reduced from $90)
Condition: Used in great condition




From the 2002 summer collection this is a very comfortable skirt with a cute cherry print.
Perfect for those warm summer days!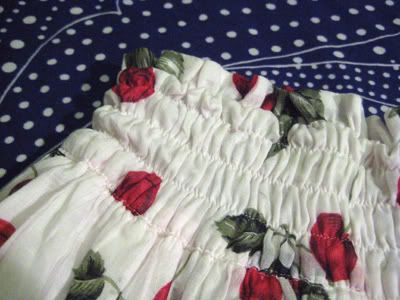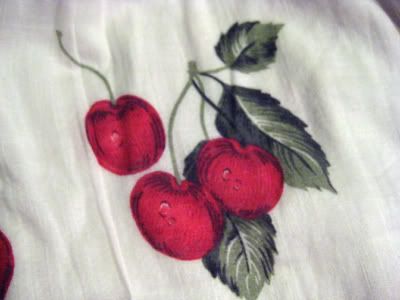 Sizing:
Waist: 54-84cm / 21.25-33"
Length: 72cm / 28.34"


Accessories
MILK Pink Double Ribbon Necklace

Price: $50US or best offer
Condition: Used in great condition.




Bought from MILK store in Harajuku in 2008 for around 6,500yen.
It was an item specially sold only at the Harajuku store.
Worn several times. It is in great condition.
Very cute look for casual Lolita or Punk Lolita coordinates!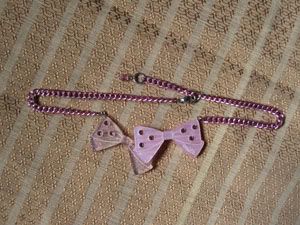 Doris Pink Headband

Price: $15US or best offer (reduced from $25)
Condition: Used once in great condition.

Headband from Osaka-based indies brand Doris featuring a cute flower lace.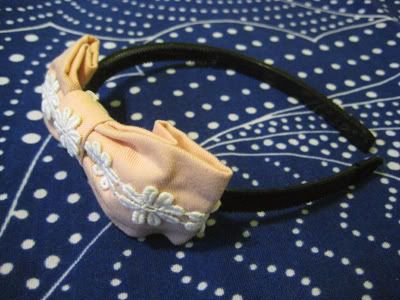 La Pafait Headbow

Price: $35US or best offer
Condition: Brand new, never removed from packaging.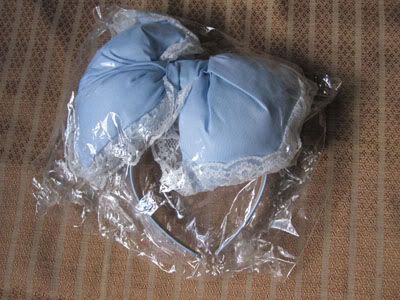 This is a baby blue gigantic fluffy headbow from the Nagoya-based Gyaru brand La Pafait.
This would work well with a casual Lolita look.


Prisila Otome Wig

Price: $60US or best offer (reduced from $85)
Condition: Brand new, opened once for inspection.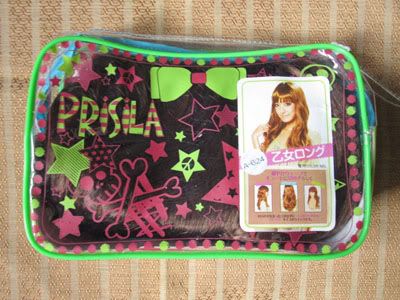 Bought from the Prisila shop in Shinsaibashi, Osaka.
This is the Otome Wig (A624) in the Light Marron colour.
The item is currently sold out on the website (link).


Bags
Emily Temple Cute Candy See-Through Tote Bag

Price: $35US or best offer (reduced from $75)
Condition: Brand new.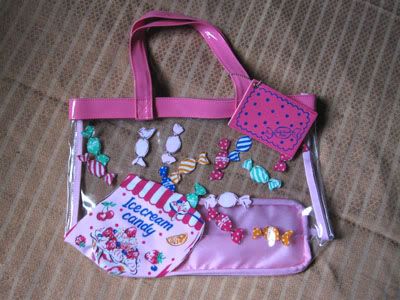 This candy-themed see-through tote bag was offered as a novelty last year at ETC boutiques.
It comes with a pass case.


SOLD
Jane Marple Tweed JSK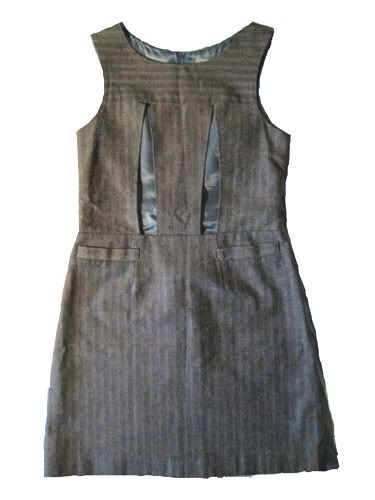 Lucid Dreaming Mint Stripe Beret
Jane Marple Yellow Messenger Bag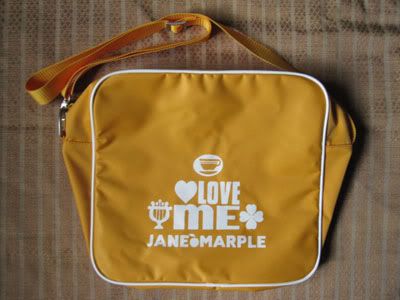 Angelic Pretty Dessert Series Pink Overknee Socks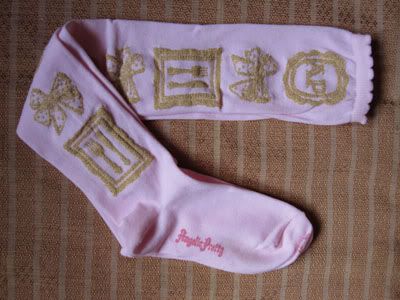 Club Monaco Grey Logo Jacket
MILK Pink and Yellow Diamond Knit Onepiece