Open to US Buyers ONLY.
PayPal CC and Non-CC (fees apply) ONLY. Payment is required within 72 hours. (Item will not be shipped till payment is received.)
Shipping fee INCLUDED in price.
Prices are negotiable.
Items can be shipped as early as Monday. I usually ship USPS Priority with delivery confirmation. Tracking available upon request
Feedback: My Journal and EGL Comm Sales Feedback (none yet, as I'm reestablishing)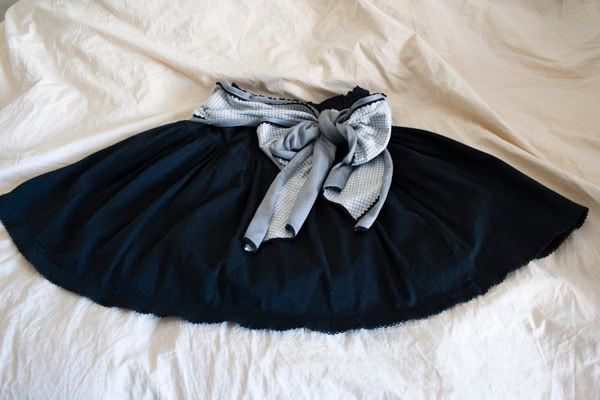 Baby the Stars Shine Bright cutsew Skirt

An older skirt from Baby. It's much shorter then their normal skirts (measures 17.5" from waistband to hem) Has elastic waistband that goes to about a max of 34", but runs pretty slim in the hips. Would not recommend for anyone with 40" hips or larger.
I am the second owner of this skirt. I only wore it once to try it on.

$60 Shipped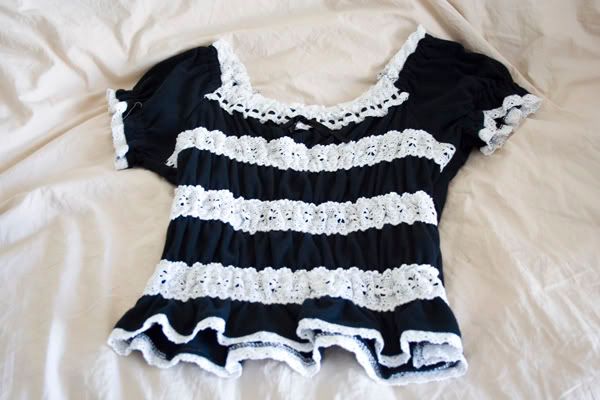 Baby the Stars Shine Bright fully shirred Cutsew blouse *ON HOLD*
Fully Shirred! Goes to about a max of 44" in the bust and 36" in the waist. If you're wearing it at those measurements, it will be really really snug, and would only be recommended to wear under a jsk. I am the 2nd owner of this blouse. Only wore once to try it on.

$45 Shipped

If you take both, I will combine shipping and lower the prices!