Hello there! Selling a few things because I don't wear them.

Rules:
- Items do NOT include shipping - please leave your post code (Australia) or country for international.
- I ship from Perth, Australia
- No refunds
- Paypal only (bank transfer within Australia)
- I am not responsible for lost or damaged items, I've never had problem with them before but please ask for insurance if you're concerned.
- Prices are in US dollars.

Feeback: here and here



1: Putumayo skirt $10
I bought this used from egl_comm_sales and it's fairly well used. The material is a thick denim-like black fabric with a cotton white ruffle. The crochet lace (?) is looking a little worse for wear. It's basically way too big (waist is 34inches, stretches to about 36) for me and I don't like the thick material.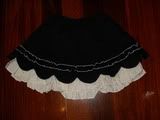 close up of fabric and lace
label

Black satin corset $100
A friend of mine purchased this corset for a ball and only wore it once. I've worn it once too, but it's too big and makes my flat chest look even flatter :( It's a really beautiful corset though with a sweetheart shape and is suitable for tightlacing. Better for someone a bit bigger than me. I'm 32" bust and 24" waist and it does right up all the way on me and is still a teeny bit big. (The colour is a true black, not light like in the photo)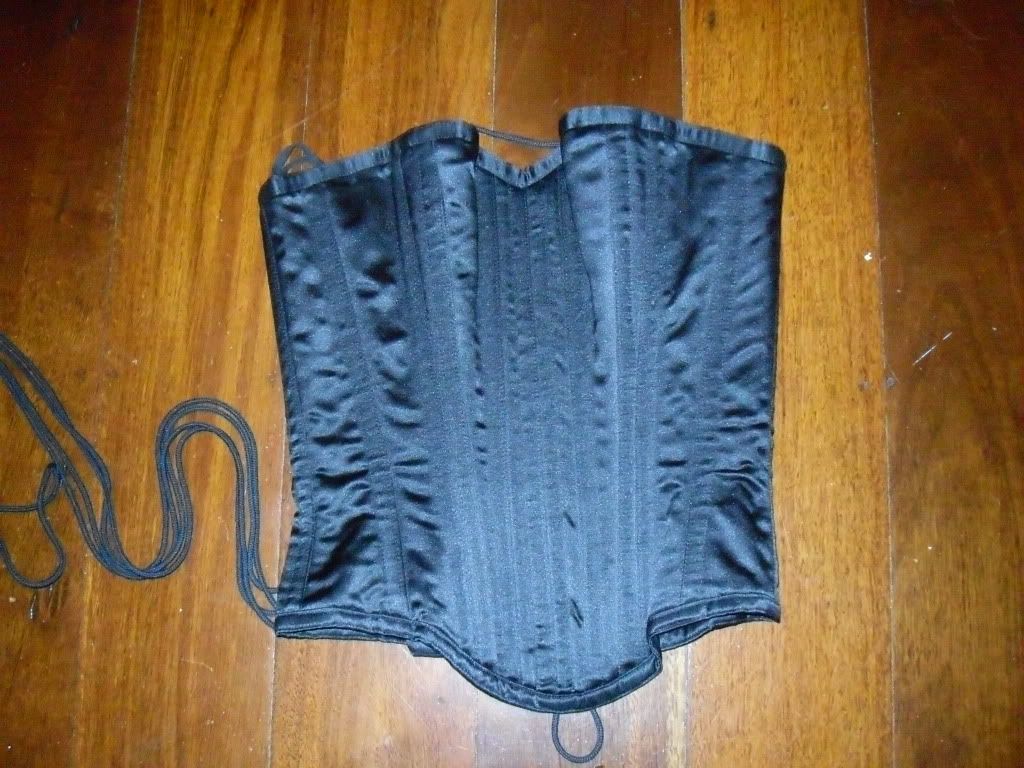 back
label
stock photo - mine is black

Bodyline floral bonnet: $10
Recieved this with a skirt but soft bonnets just don't suit me. Worn once but in perfect condition.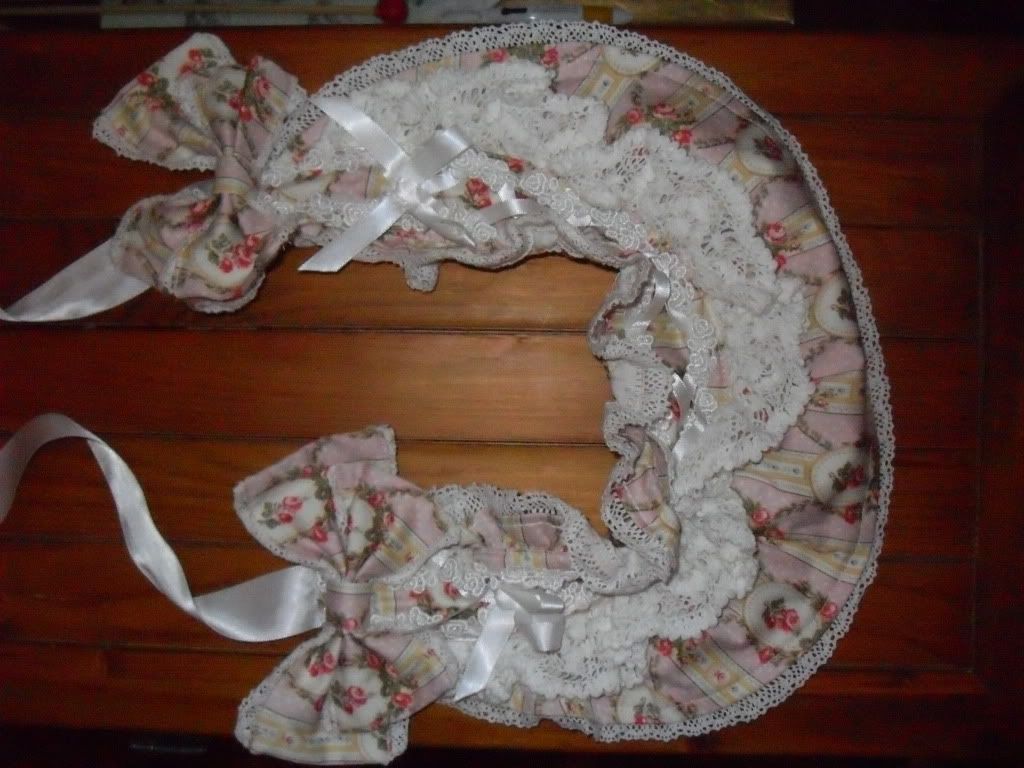 back and label
lace

Thanks for looking!