-- Selling --
Info:
- Items are located in Germany.

- Shipping is not included in the price

- Shipping Rates:


Germany: insured 4 Euro


Europe: insured 10 Euro


World: insurance ~16 Euro (not 100% sure)



- No Refunds - sorry!

- No Trades - sorry!

- Feedback: eglfeedback

- Payment via PayPal (+PayPal fees) / Bank Transfer
Angelic Pretty Fantastic Dolly Set
Info: Brand new, never wornMeasurements:

86.5cm + 3.5cm (tulle) length, 93cm bust, 73cm waist, 17.8cm sleeve length, 29~31cm cuff
Price: Best offer!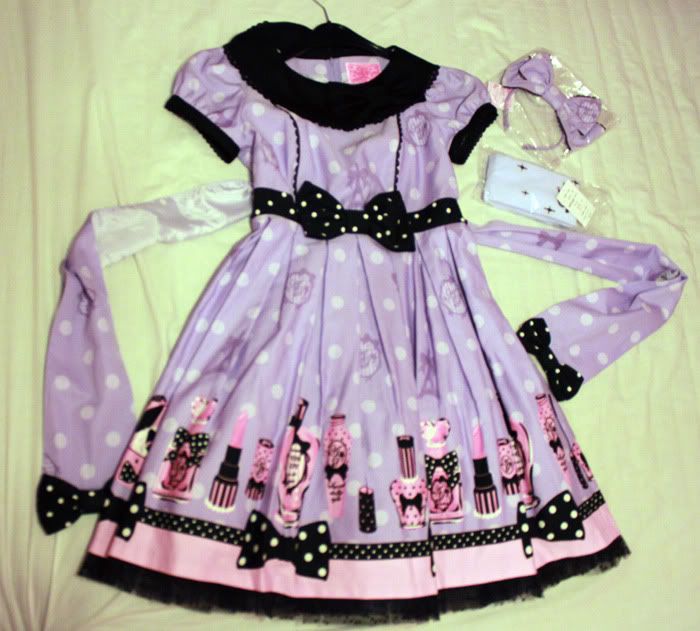 Angelic Pretty Melty Chocolate Set
consists of: Mini sleeve JSK, Wristcuffs, Socks, Headbow
Info:
Worn, in good condition
These items are from the first series of Melty Chocolate. This is not from the remake!
Unfortunaltely the neck straps are lost, they were already when I received this from Japan.
Measurements:
84.5cm length, 83~93cm bust, 69~79cm waist
Price: Best offer!
Picture worn:
Angelic Pretty Pink Sailor JSK +
Baby the Stars shine bright Necktie
Info: Condition OK. See for yourselves.Measurements: Bust up to 88cm, Waist up to 76cmPrice: 70eur
Worn: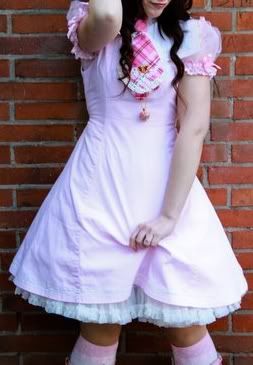 Full:
Necktie: