Hello everyone !

Please read carefully the following conditions. Thank you very much!

* I ship from France.
* Paypal fees are offered, but you can deduce the 4% fee if you pay via gift !

* No trades
* Only paypal
* No holds, first person who gives me a paypal address and is able to pay immediately will have the item, if I have several buyers for one item it will go to the best offer.
* No payment plan
* Payment must be made within a few hours in euros, after 24h I will cancel the invoice
* Here's my new feedback page on EGL (+45) : http://community.livejournal.com/eglfeedback/274150.html
* You can convert size here: http://boutsdechiffons.logipatch.com/cm_inches.htm



Shipping prices for the dress or the shoes :

Tracked and insured: 9 euros for France, 17 euros for Europe, 25 euros for the rest of the world
Via priority airmail untracked and uninsured: 11 euros for Europe, 13 euros for the rest of the world
*I can add a tracking sticker only for the countries of EU for 2,60 euros.
*You can signed for your package for 4,30 euros it includes a low insurance (45 euros), a proof of shipment, but no tracking







Miranda ivoiry JSK
Perfect condition, worn once, dry-cleaned
Straps are removable
Price: 120 euros

84 euros now!




Proof of ownership:


Measurements:
92.5cm length,
76~86.5cm bust,
59~68.8cm waist





PRICE: 60 euros

Now: 36 euros !

Heart ribbon shoes size M
Perfectly clean, just a little flaw explained here, absolutely wearable:

Worn one time, but there is a little defect at the back of one shoe, very easy to repair ( there are two ankle straps and they are separated by a seam, this one cracked but it just has to be hand- stiched) , but I don't have the time to do it so I sell these shoes at a great price. Otherwise they are in perfect condition and you can wear them without problem with the little flaw.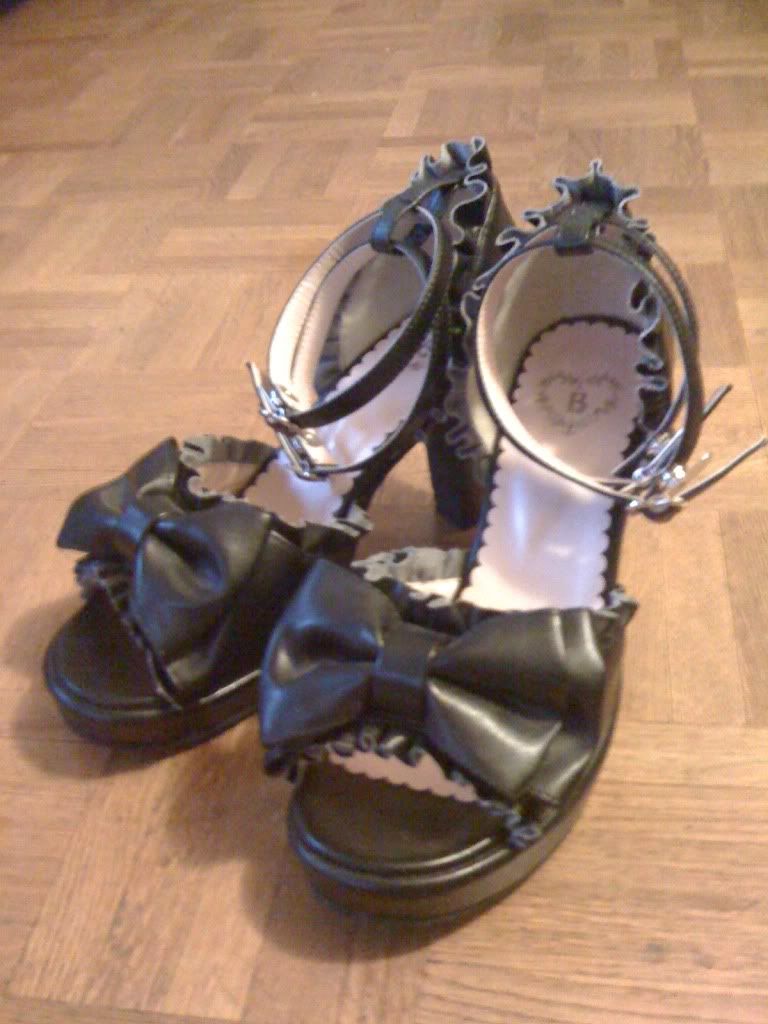 The flaw :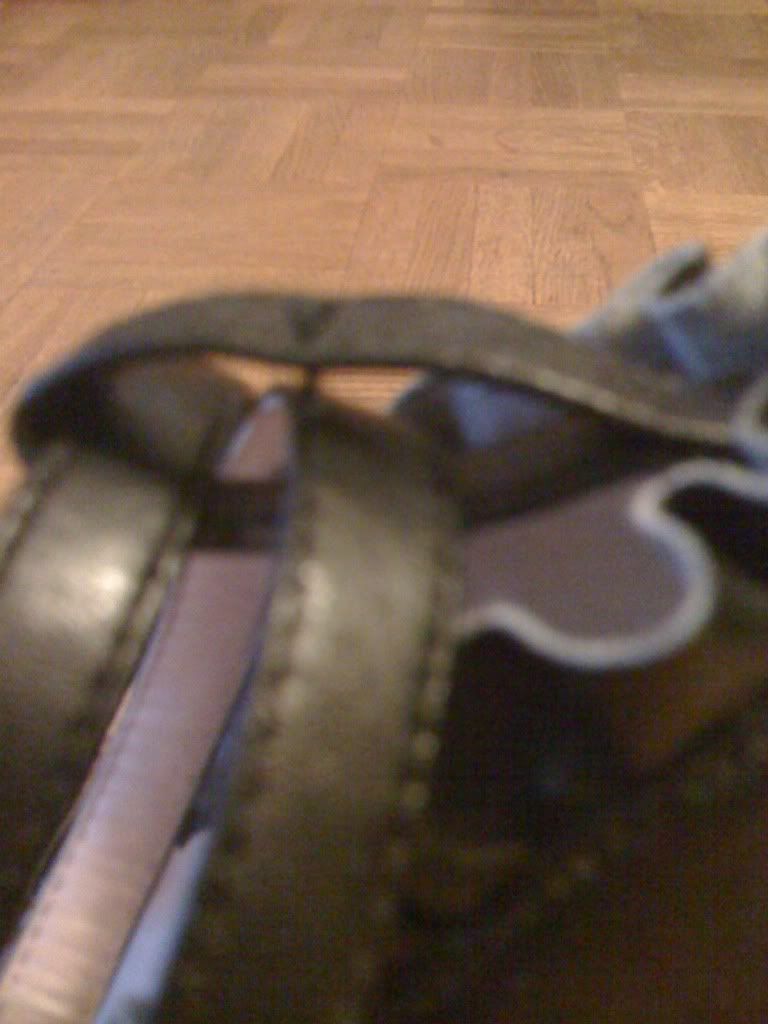 Perfect for a 23- 24 cm japan size, 37-38 european size, 6- 6 3/4 US size and 4 1/2- 5 for UK size



Hope you will find your happiness