Info:
~My feedback can be found at eglfeedback and in my journal
~All Prices in USD
~Paypal only, fees will be added to price, unless you'd like to do a personal payment. NO ECHEQUES. Payment must be made within a few days.
~Priority goes to the person who leaves their PayPal address, unless there is more than one person interested in an item, in that case best offer gets it :)
~I'm happy to answer any questions, and take more pictures :)
~All pictures are clickable to make them bigger
~May be interested in trades, depends on item(s) offered.
~Will do holds with a non-refundable 20% deposit.
~These items are from a pet- and smoke-free home.
~All measurements are amateur, so please ask if you're worried about something fitting you!
~I have a 33in/84cm bust, and 28in/71cm waist for reference. I'm about 5'3.

Shipping:
~US Buyers only, unless you're really willing to pay the international costs (US buyers still have priority).
~Shipping not included in price unless stated.
~I am not responsible for lost or damaged packages.
~Items will be shipped within a few days of payment; I'll let you know when they get shipped.
~if you want delivery confirmation or insurance on any item, please let me know.
~If you'd like to pick up an item in person, that's fine with me ^^

My awesome pony will be my proof of ownership <3




Item One: Princess Faith Tiered Skirt
I love this skirt, but I've realized I'll just never wear it. Washed once, never worn.
Requires a petticoat, looks odd without one.
Mine has an elastic waist and didn't come with waist ties.
The color is very close to the color in the stock photos (my camera's colors are a bit off).
It is a fairly heavy skirt because of all of the layers.

Color: Pink with White lace
Waist: 22 - 40 in (56 - 101 cm)
Length: 21.5 in (54.5 cm)

Price: $40 shipped, or best offer


| | |
| --- | --- |
| | |
| without a petti | with kkjj petti (it's really poofy irl) |


Item Two: Handmade Skirt
Absolutely adorable handmade skirt. This was my first purchase, but it's not an item I go straight to when I'm planning on going out in lolita, so it's time to go.
This skirt is very well made, all the seams are finished, and it comes fully lined with a good built in petti.
Features cute ice cream buttons, side zipper, and waistties. Comes with matching headbow.
In wonderful condition, no stains or tears.

Color: Pink Gingham
Waist: 26-30 max. no elastic or shirring. (66- 81 cm)
Length: 19 in (48 cm)

Price: $40 shipped, or best offer



(I forgot my pony in the first pic, but the color is off in the second)

(from original seller)



Worn without a petticoat:




Item Three: Bodyline Skirt (h.Naoto replica)
This skirt is pretty cool looking, but I've found it's just not my style.
Please note they are a single layer of fabric - one for the skirt, one for the overskirt.
The grey one has been worn once by me.
The lace is scratchy :(
Colors: Grey, Red, Pink

Price: $9 shipped in the US for Grey, or best offer (Red & Pink were sold)

Waist: 25~27 in (27 is the max, it looks bad any bigger than that)
Length of Underskirt: 15.5 in



Just Underskirt:


With Overskirt:



Item Four: Lip Service Red x Black Tartan JSK + Matching Choker


This was a gift from a friend, but I've come to accept that it just doesn't fit right.
It's a really nice dress, the material is comfortable. It'd be good for punk style :)
Price: $60 $45 $35 shipped in the US or best offer

Length (without straps): 25in / 65cm
Armpit to Armpit: 13.5in / 34cm
Skirt Length (from hem to end of tulle): 14in / 36cm
Waist Min: 28in / 71cm - I have a 28 in waist, and it fits well, with some room.
Waist Max: 32in / 80cm
Bust Min: I have a 33in/84cm bust, and it's too big. I recommend at least a 34in.
Bust Max: With the corsetting in front loosened, I stuffed my bra to about a 36in, can probly go more than that.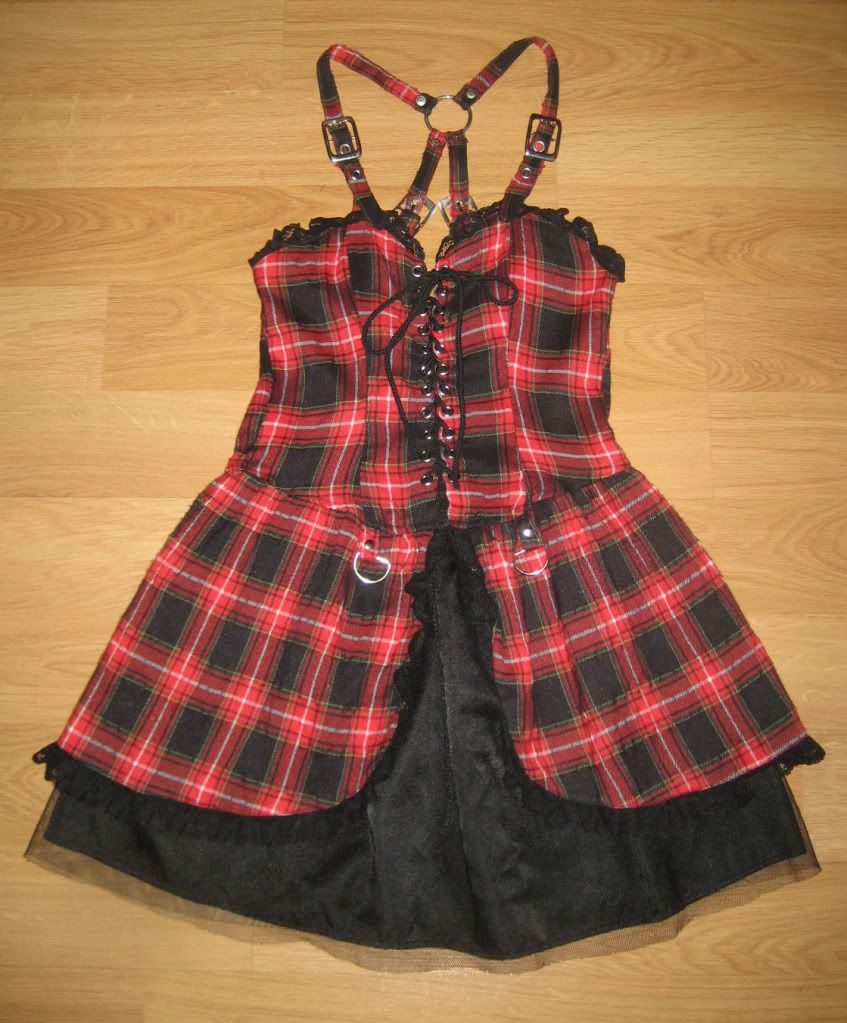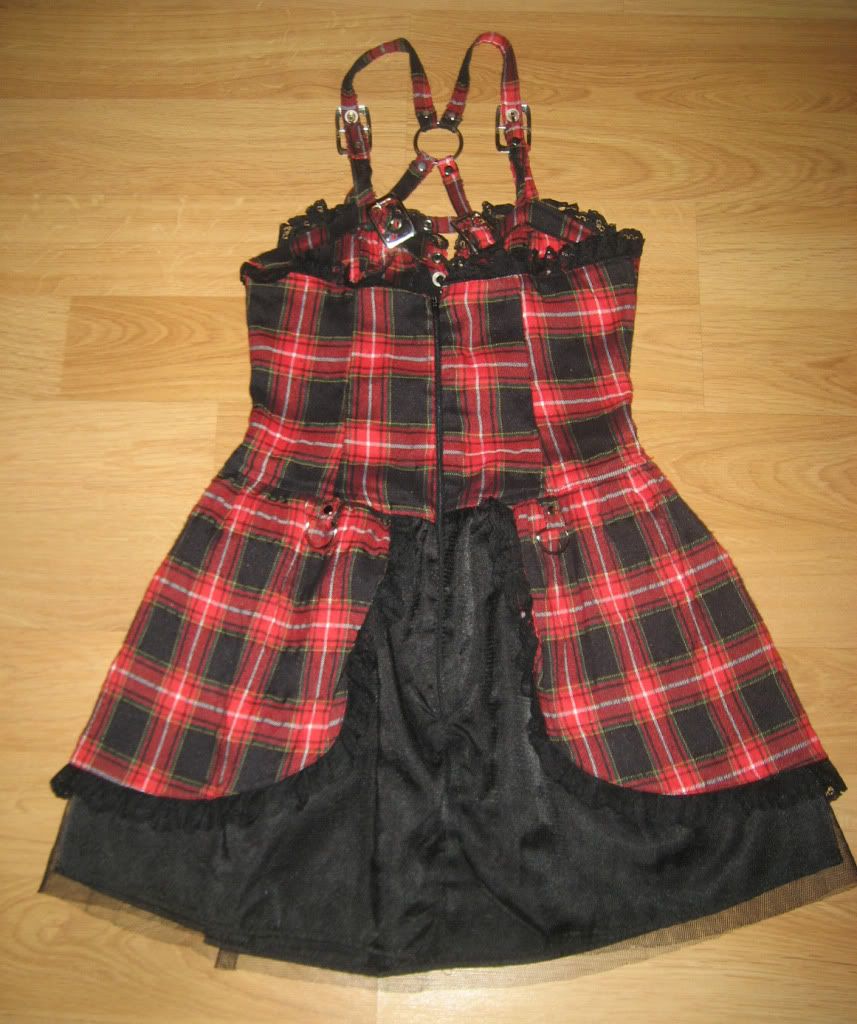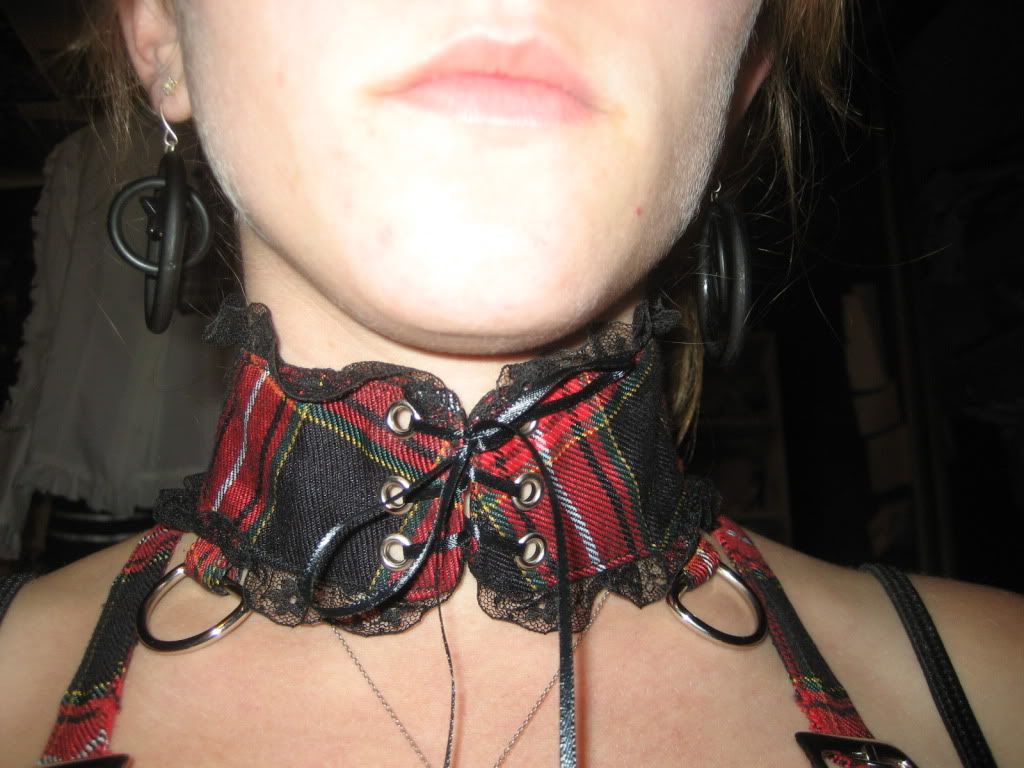 More Pics: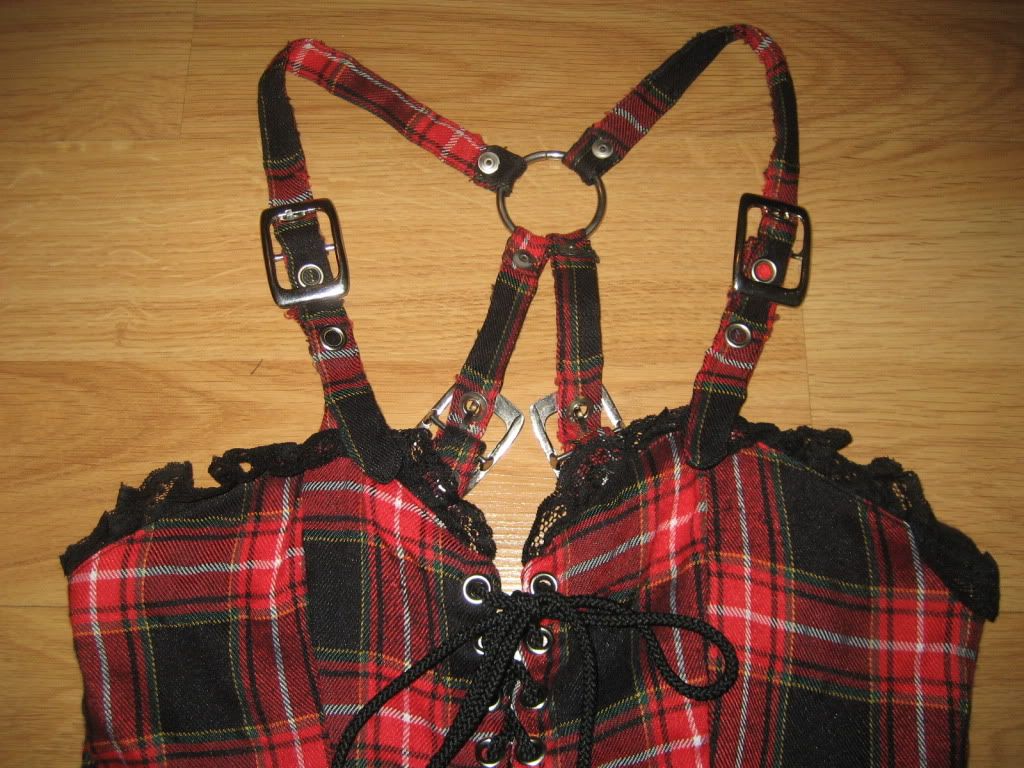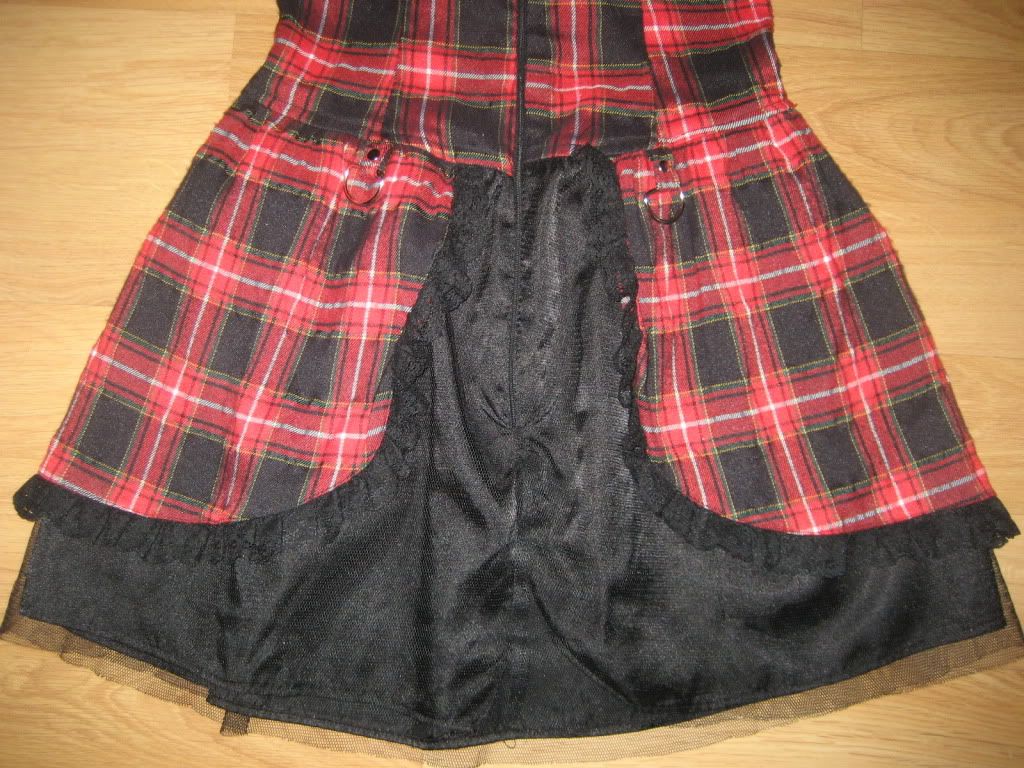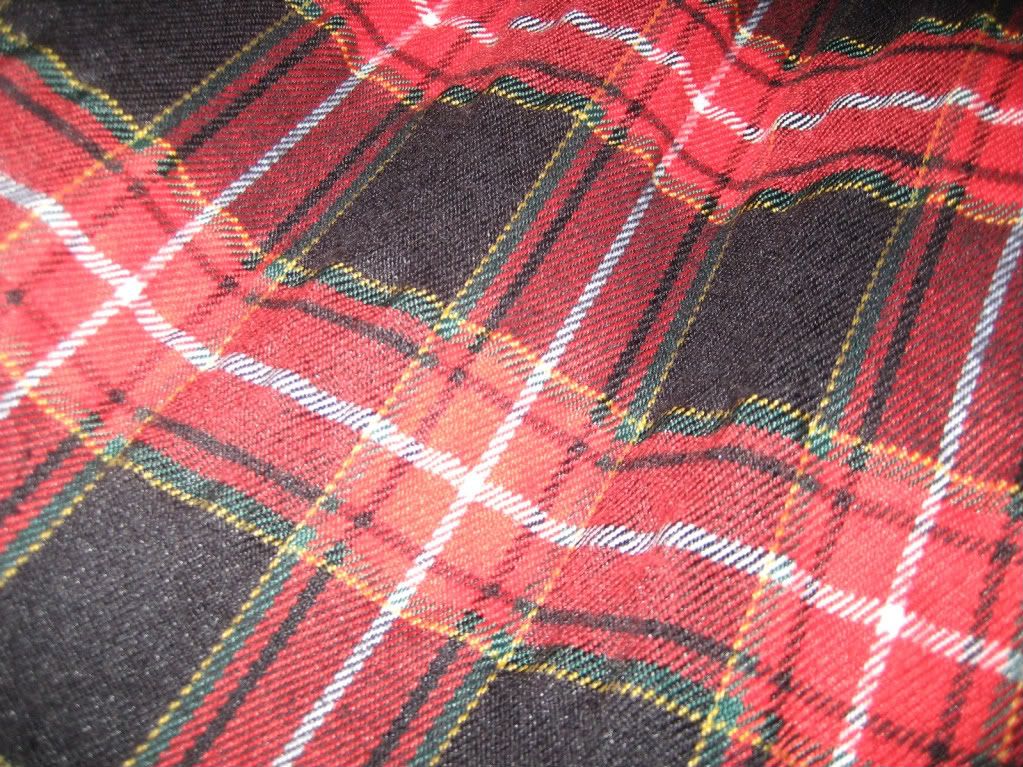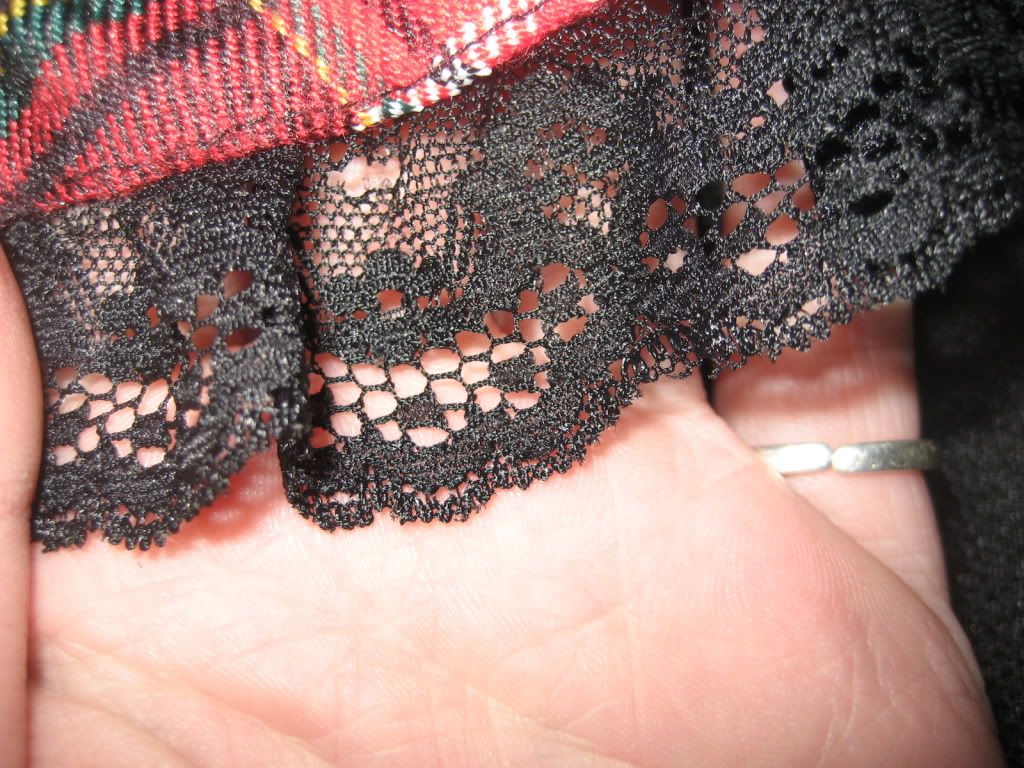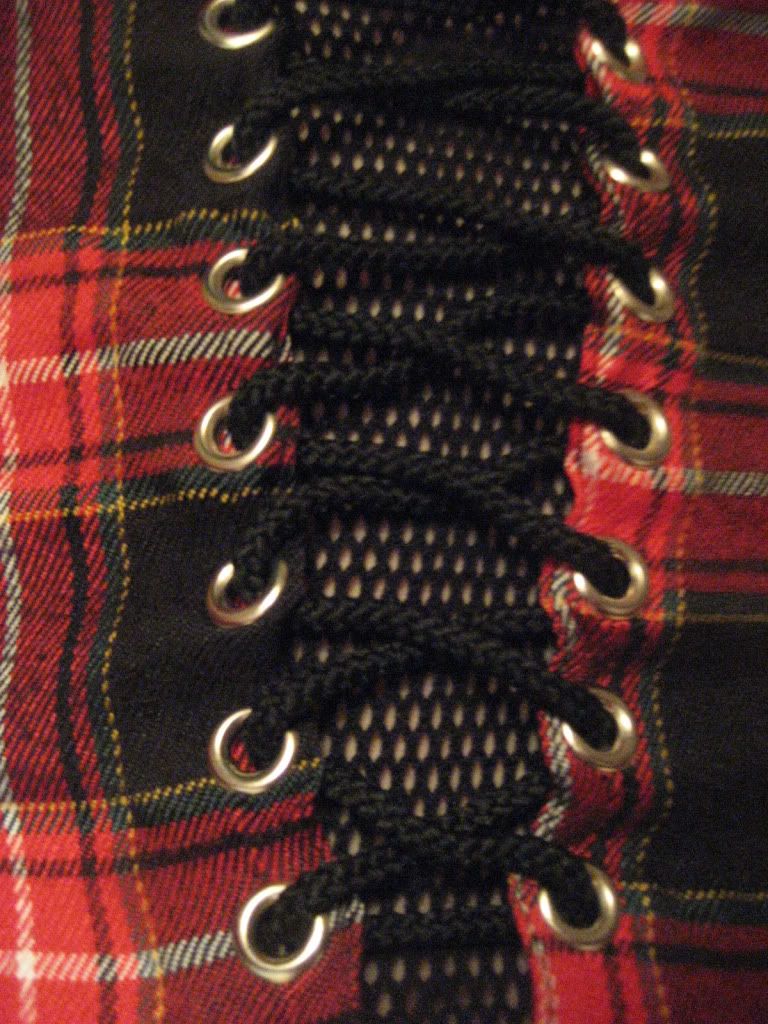 Worn: (without a petticoat)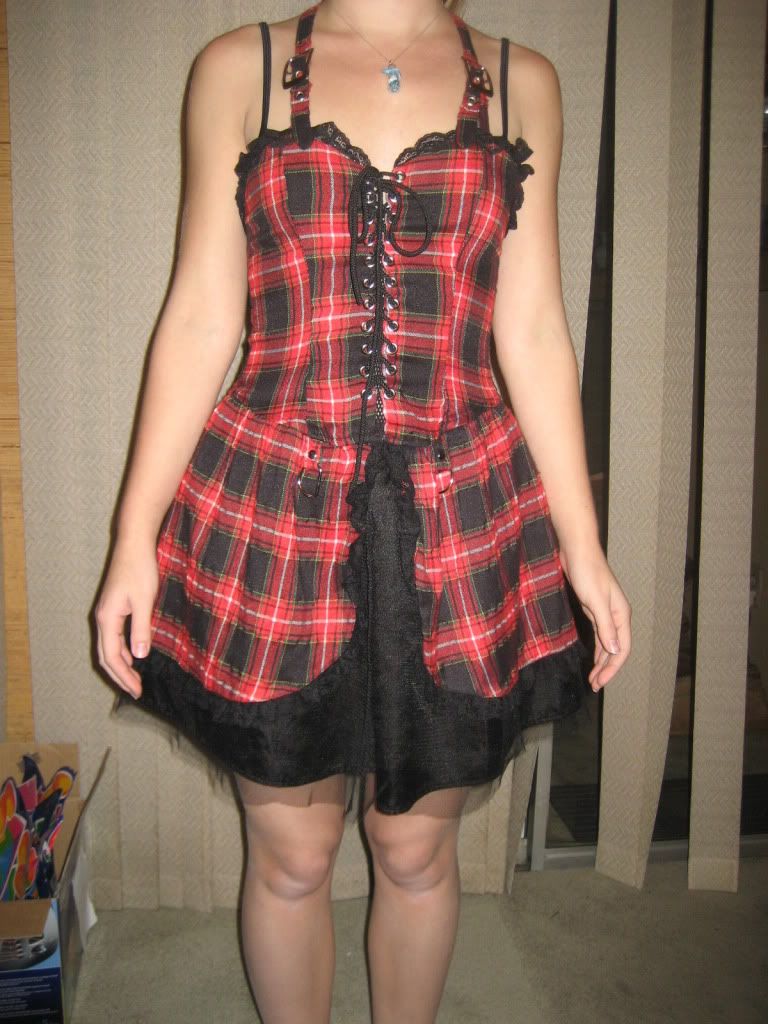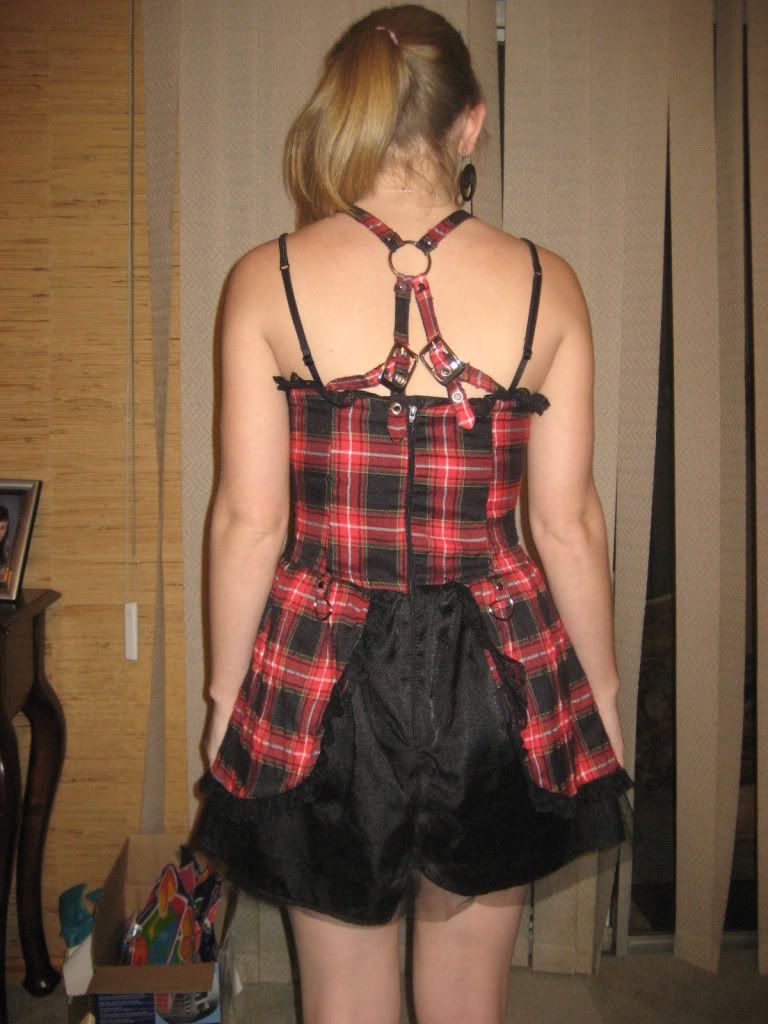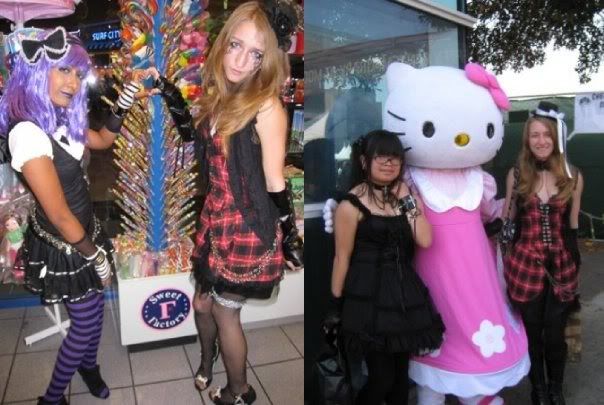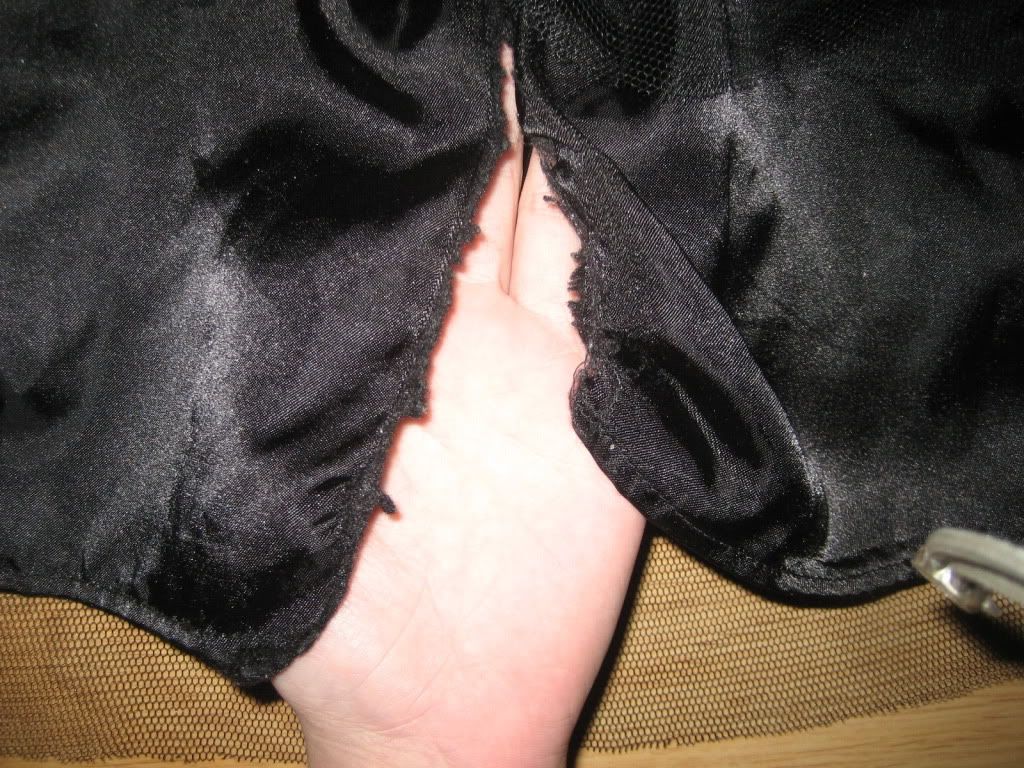 There was a tear in the back of the skirt (above), but I asked my grandma to sew this up, and now it looks like the pic below.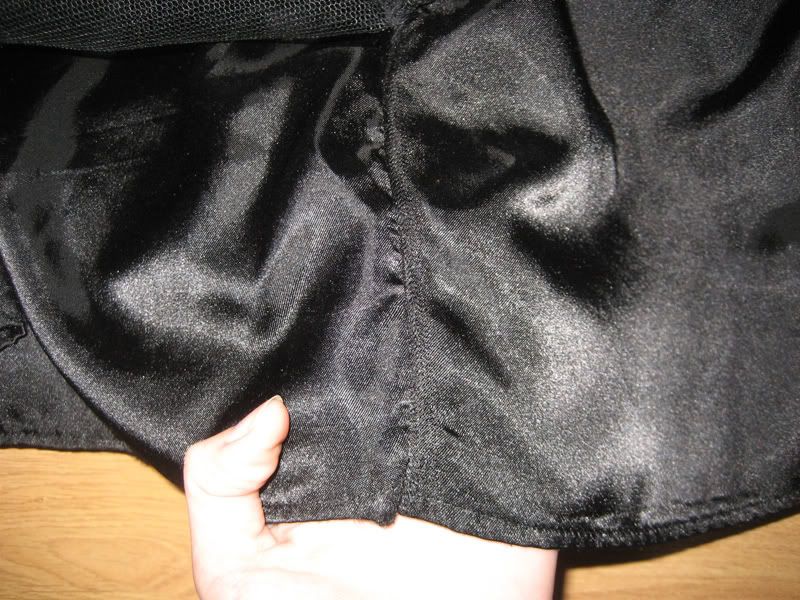 The only other flaw is that the zipper sides are off by 1cm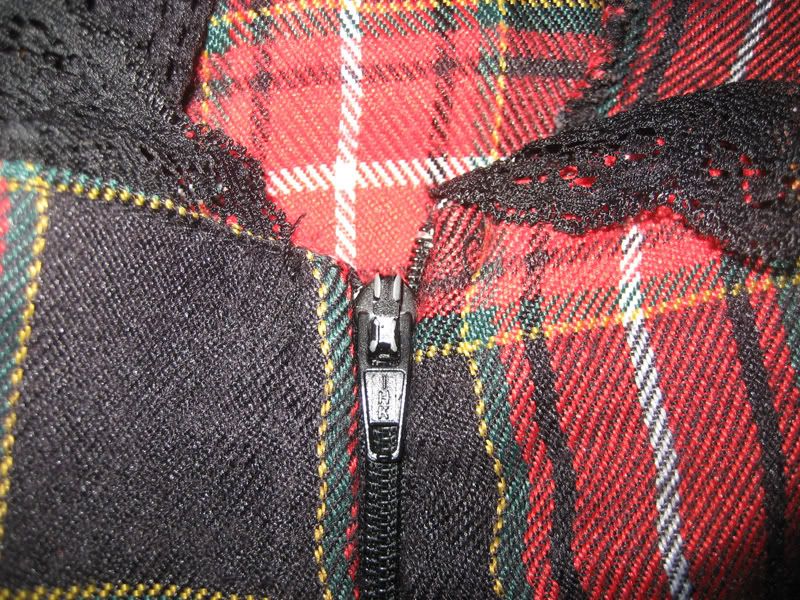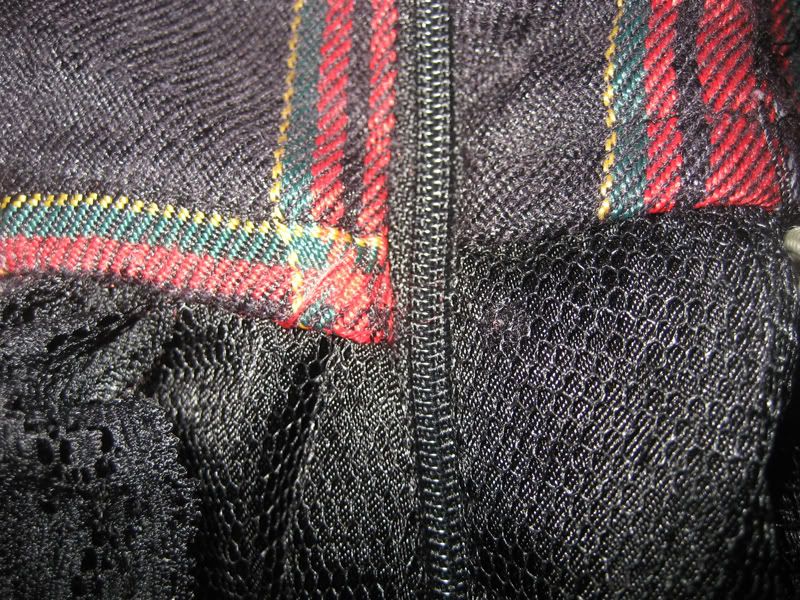 Item Five: Anna House Blouse traded with yumikoyui
This is an adorable blouse, but it's just not my style :(
never worn by previous owner, and only tried on by me.
features rose buttons, lace down the front, and a peter pan collar.

Color: Off-white/cream/mocha (i really don't know how to describe the color, but it's the same as the AH stock photos)
Size: M
Bust: 34-36 in (according to AH), i'd say 32-35 (gets tight at 35)
Waist: 23-28 in (according to AH) - there's no shirring/corsetting on the back though. i'd say 23-30 in - measures 15 in flat.
Length: 20.5 in

Price: $35 shipped





Item Six: Bodyline Headdress
decided headdresses aren't my thing, so time to find a new home for this one :)
in perfect condition, only worn once.

Color: Black x White

Price: $14 shipped, or best offer





Item Seven: Baby, the Stars Shine Bright Headdress traded with broknwingz
again, decided that headdresses aren't my thing, so this one's gotta go too...
this is in perfect condition on the outside; there's a bit of yellowing on the underside, but it was hard to capture with my camera, and it can't be seen when worn.

Color: Pink x White

Price: $20 shipped, or best offer





Item Eight: Ice Cream Cone Necklace
received as a gift, but have no idea what to coordinate it with XD
features a small heart charm.

Chain length: 14 in

Price: please make offers + $2 shipping





Item Nine: Metamorphose Blouse payment pending from juniorsweet
adorable blouse, but i just don't like the peter pan collar x_x
In perfect condition aside from missing the back ties. only worn once by me, will handwash before shipping.
Features pintucks, double buttons, and back shirring. Flares out at the bottom to accomodate petticoats :)

Color: White
Bust: 32-39 (possibly more because of the shirring)
Waist: - 25-35 (hard to measure because of the shirring, fits me well at 26 waist + a few inches without using the shirring)
Length: 22 in

Price: $40 shipped, or highest offer.






Item Ten: Handmade Bonnet traded with yumikoyui
this thing is...interesting. i bought it really cheap just to try out bonnets, and <_< i don't like them.
this is probably no more than a sewing project.
Outside has nice cotton lace with handsewn bows and satin ribbon ties. inside has cheaper lace and a detatchable rose brooch.

Color: Black
Measures 20 in across the bottom

Price: $5 shipped or $3 with another item


Thank you for looking, and if you have any questions, please ask!!