I am no longer in love with the majority of my wardrobe so now I offer it to you! All of my items are in fantastic shape, some items have never been worn.

All items come from a smoke free home. I do have pets, they have very limited access to the room where all of these items are stored. All of my items are in fabulous condition and stored well. They have all been cleaned and any imperfections or blemishes will be well noted in the descriptions.

All prices are in US Dollars and do not include shipping unless otherwise stated. Shipping will be calculated by your location. I will ship internationally. Items are shipped US Mail. Insurance can be added at the buyers request.

My feedback can be found at eBay, on egl_comm_sales here,

If you have any questions please don't hesitate to ask.
I also have no problems taking more pictures of items for you at your request, just let me know!

Proof reference photo, you will always see my Harley Quinn poster in the background and all clothes pictured will be put on my red dress form, those items too small will be photographed will have a piece of paper with my user name on it along with the item.





Baby the Stars Shine Bright

BtssB El Dorado Skirt Blue colorway $95

Worn only twice. Purchased from previous seller, unsure how many times it was worn then but the skirt is in fantastic condition.
Waist: MAX 28in
Length: 23in SOLD

Alice and the Pirates

I would love to sell these next items as a coord but I am wiling to split the set as long as I can find a buyer for all items.

AatP Navy Sailor coord $195
JSK & Cutsew

Bust: 36 in
Waist: 30-31 in
Length: 31 in SOLD


AatP Pink Cutsew $40



One of my first purchases from Baby and one of the first items released in the AatP series. Worn only a handful of times.
Bust: 36in fits comfortably.




Angelic Pretty

Angelic Pretty Whip Magic JSK pink x white colorway $225 OBO
JSK + Socks
(I do have a buyer for the socks, so if you are just wanting the JSK please let me know and I can adjust the price)



Radioactive Cupcakes!!
Worn twice. This was one of my favorites pieces in my closet but I have grown out of the Sweet style.
Bust: 36 in
Waist: ~29 in (has shirring)
Length: 31 in

Metamorphose

Metamorphose Tartan Skirt $125 NWOT OBO



Bought directly from Meta, tags have been removed. Skirt tried on once then stored away. Has a removable ruffle and built in petti.
Waist: MAX 28 in
Length: 20 in

I would love to sell these next items as a coord but I am wiling to split the set as long as I can find a buyer for all items.

Meta Red Sailor Coord $185
JSK, Cutsew, and socks
Bust: 36 in + has shirring
Waist: 29 in
Length:
SOLD

Meta Denim Telephone Skirt $140

Purchased from previous seller worn once. I do have the bow pin accessory, it's just not pictured with the skirt.

Waist: MAX 30 in
Length: 19.5 in SOLD



Meta Musical Note LP JSK $150
socks also included picture proof to come soon.
Bust: 36 in + (has shirring)
Waist: MAX 30 in +
Length: 29 1/2 in SOLD


Bodyline

Bodyline Musical Note Replica JSK $75 NIP

Never removed from package. BRAND NEW
Has shirring. I have not removed the from the package at all so if any has measurements that'd be great.
SOLD

Bodyline Black Cutsew $25


Tried on once. Not available on Bodyline anymore.
Bust: 36in

Fruits Parlor Replica Bow $20


Not sure how I ended up with this but it's brand new. Never worn.

OFF BRAND

Buckle Boots $50


Pictured with the AatP coord. Whoever claims them first get them. Additional pictures to come.


Handmade Crown Jewelry Set $10



Faux pearl crown necklace, Crown earrings, and cell phone charm


Striped Socks $8 each

each pair has been worn once and washed. Red striped socks match great with the Meta Telephone skirt! SOLD

Crafty? I have some fabric for sale as well!

All Prices here are negociable (I want this stuff gone!)
All fabric has NOT been pre-washed unless otherwise noted.
Please note the fabric photos are old, I am in the middle of taking new photos username proof, they should be up soon.

Harry Potter Print w/ Blue accent Fabric $45 OBO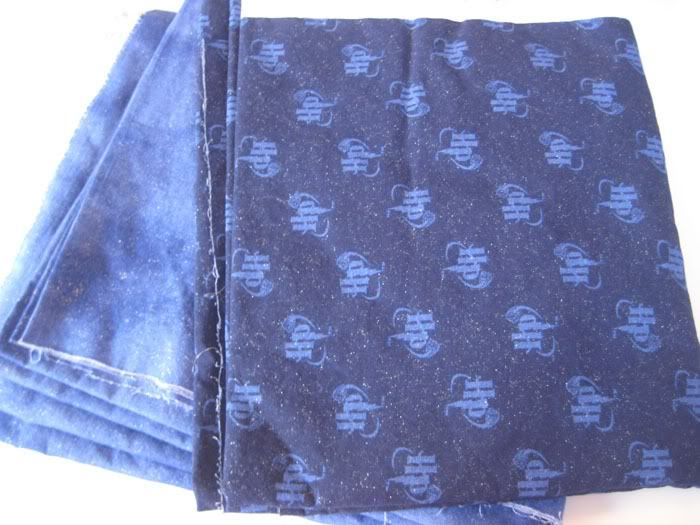 HP print 2 yards
Sparkly Blue Accent 2 yards 8 in
This fabric was purchased a few years back from an eBay auction, it was very expensive to get the print. The other fabric was purchased as an accent fabric since the print wasn't enough to make what I wanted. Well you can see I never got around to that project so now it's up for grabs for you. Make something great in time for the Deathly Hallows Premiere!

Black Floral Print $20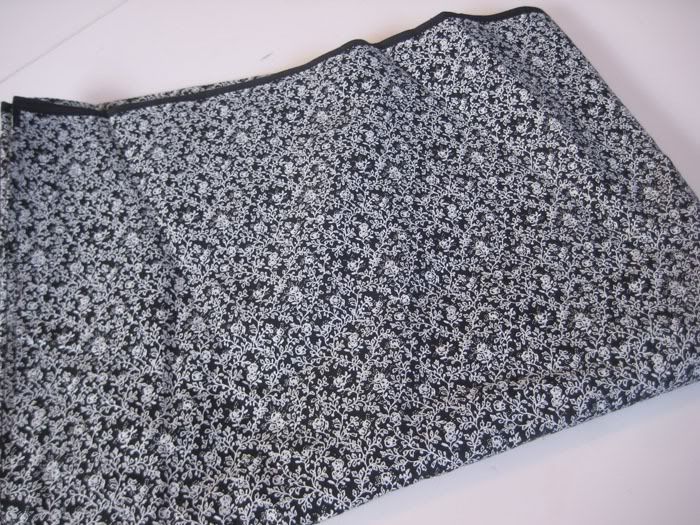 3 yards 18 inches.

Black and White Check $13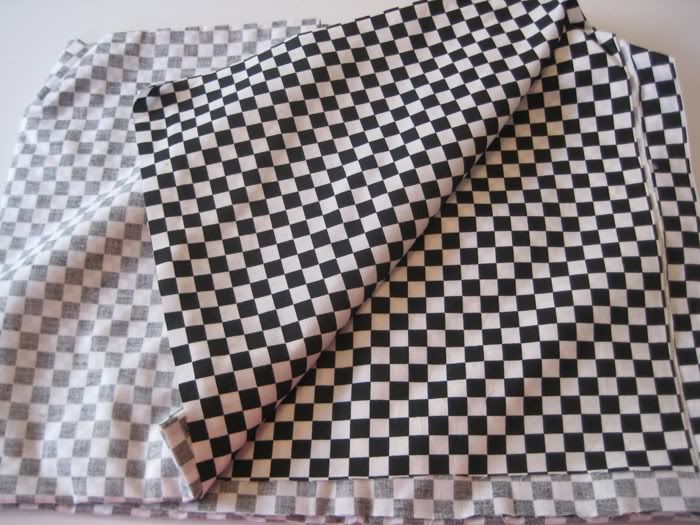 2.5 yards

Musical Note Fabric PRE-WASHED $20



3yds 18in WASHED.

Pink Tartan $15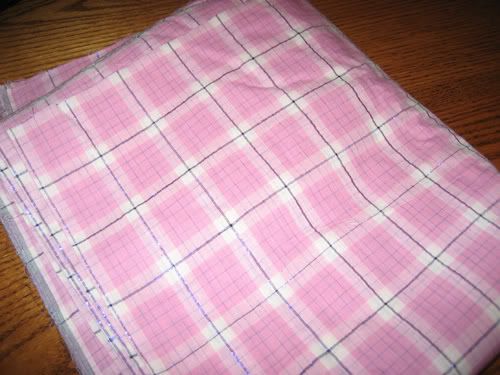 Just under 3 yards
I bet it would make an adorable JSK, maybe and adorable Angelic Pretty replica

Don't like my prices?? make me an offer!! Thanks for looking!
NOTE: All items will be shipped on Tues/Wed, due to my work schedule these are the only days I am able to make it to the post office.