COATS

|

OUTER

|

JACKETS




ONE PIECE

|

DRESSES

|

KIMONO




SKIRTS | BOTTOMS




SWEATERS

|

CARDIGANS

|

KNITS




BLOUSES

|

CUTSEWS






SHOES

|

SOCKS







PURSES

|

TOTES




ZAKKA

|

ACCESSORIES



Alice and the Pirates
Gingham Check Swallowtail Jacket (Black x White)

104P302
立ち襟燕尾千鳥ジャケット
¥23,940
I ordered this brand new from BabySSB in 2008 February. It has a beautiful fitted riding jacket silhouette. Unfortunately it's not really my size so it's been sitting around in my closet. Condition is still brand new.
This jacket has a convertible feature. The black wrist cuffs as well as the swallowtail waist are removable, to turn the jacket into a regular blazer. There is a stiffened rear collar that can be flipped up for maximum vampy effect, or worn down.
More details and stock photos on this jacket from Baby Takasaki
My approximate measurements:
Bust: 37" maximum, recommended for bust size of 34"
Shoulder: 15.5"
Sleeve: 23"
I would like $225 or your best offer
Please start offers at $180
This ships without the tags
Shipping additional
Calculate via USPS website
Ship weight: 1 lb 14 oz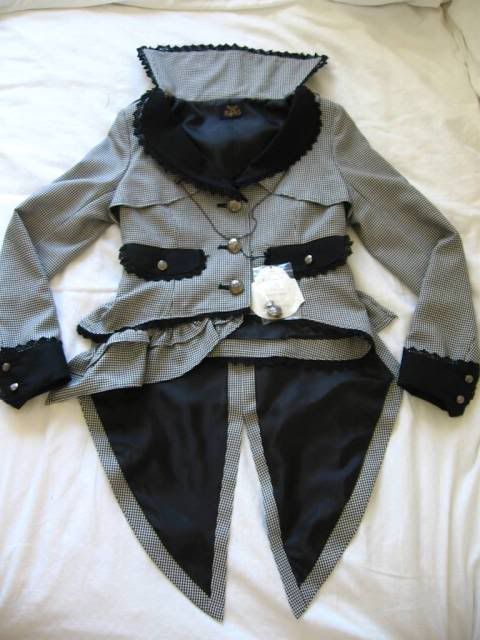 Stock photos: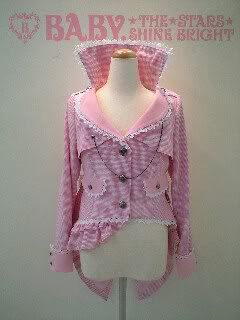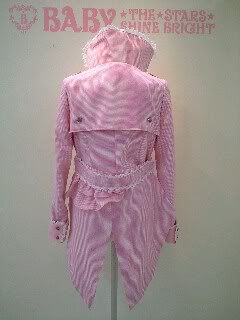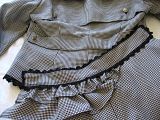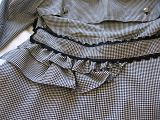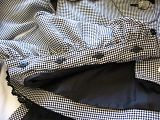 The back tailcoat portion is detacheable via invisible buttons.
The front left frill piece is also detacheable via invisible buttons.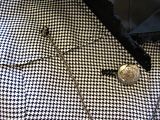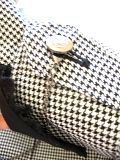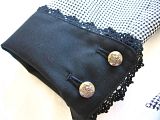 There is a removeable chain that attaches at the breast and extends to the shoulder.
Sleeve cuffs are detacheable


---



Alice Temperley London


Military Jacket

Dark navy military styled jacket with a slight peplum flare at waist and standup collar for a sharp silhouette.
Sturdy, heavyweight brushed canvas twill fabric is lined in smooth, silky fabric at interior
Two chest pockets as well as two hip pockets. Sleeve opening at wrist.
Cast metal buttons at placket, chest pockets, as well as at wrist.

Bust 34"



now $20 + shipping

(orig $30 + shipping) Calculate via USPS website
Ship weight: 1 lb 14 oz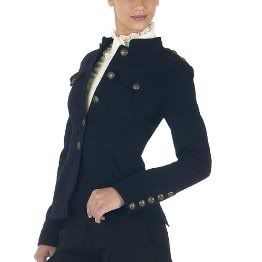 Coordinate suggestions
---
Metamorphose
Girly Room Print Yukata
Red x Pink x White
Brand new; the yukata is still basted together. No tags
Vintage Meta circa 2006?
Sizing is noted as "M"
$85 or your best offer.
Please start offers at $70
Shipping additional
Calculate via USPS website
Ship weight: 2 lb
USA shipping - Priority Mail, and Parcel Post. Shipping from zipcode 90005.
International shipping is only via Priority Mail.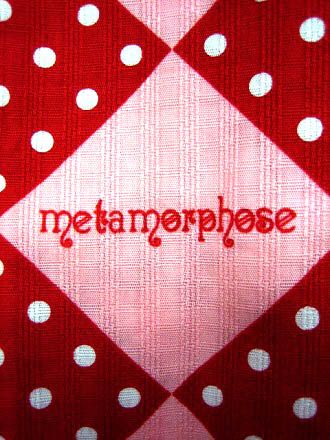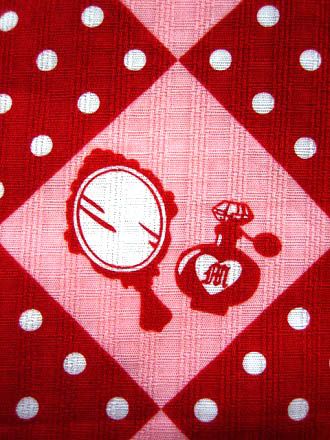 Examples of this design worn (different colorway)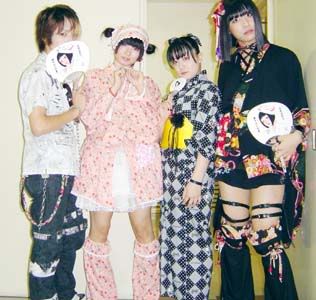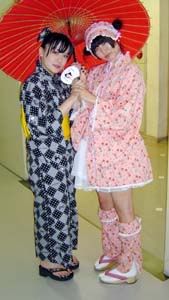 ---
Atelier Boz


Corsetted double skirt
A flaring frilled high waisted overskirt over a fluffy multi layered underskirt. All seams on the frills are rolled-edge finished for an airy look. Two looks in one - both skirts can be worn separately.
Ideal skirt for any waistline - this can cinch as low as 20 inches, and expand as far as 38". The overskirt's laces expand as far as 28" before they cannot be tied, but replacing the strings can allow for more sizes.
Underskirt:
Waist: 20-38"
Length: 23"
Overskirt:
Waist: 22-28"
Length: 21"
Waist band width: 3"
ship weight: 1 lb
$135 + sh
$150 + shipping
Calculate via USPS website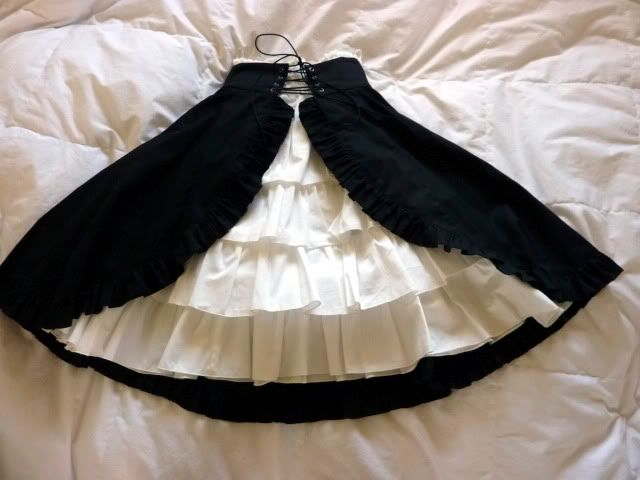 Ruffle layers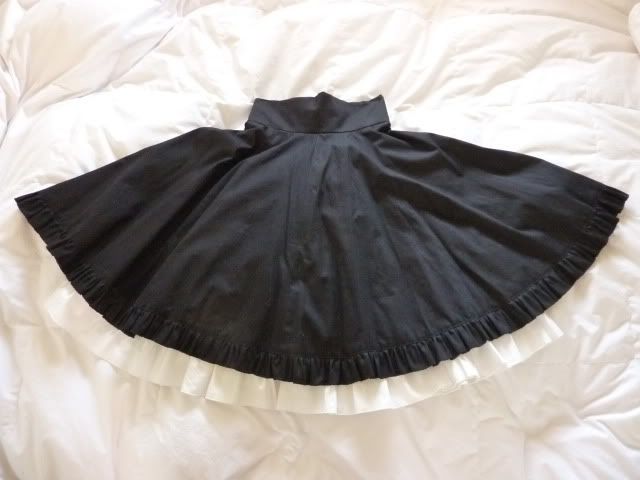 Reverse, with lightened colors to show detail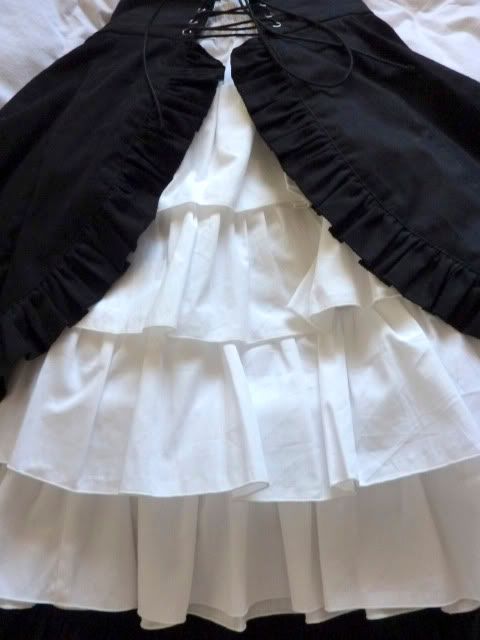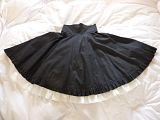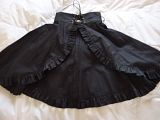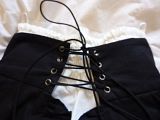 Reverse side of skirt
Overskirt only
close up of the eyelet ties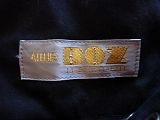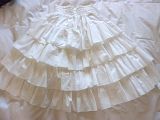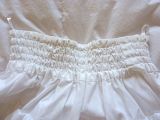 Atelier BOZ logo tag
underskirt only
underskirt waistband - see hanger loops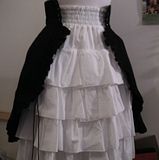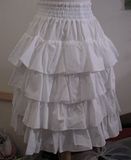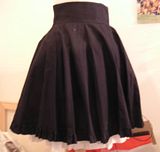 Seen on a dress form with no pannier.
---
Metamorphose Bodyline replica

Girly Note Skirt #0241

The discontinued out of production Metamorphose replica from Bodyline. Brand new with all tags - never worn. Includes Bow Pearl Brooch.
Fluffy petticoat layer attached
Note: I feel that it is a fair price since it is completely brand new with all tags, never worn - for an item that is long out of production and will not be made again. This particular item is superior in quality out of most of Bodyline's catalogue. It actually cost me more than this amount I'm asking for to acquire it in this condition.
Waist 24"-35"
Length: 21"
Ship weight: 1 lb
$50
+ shipping (was $60 + shipping)
Calculate via USPS website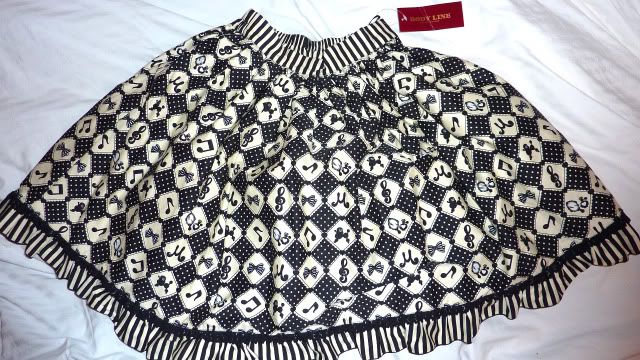 ---
---
Alice and the Pirates


Gothic candlestick embroidery cardigan
A fine yarn knit lightweight cardigan with beautiful metallic candlestick embroidery from Aatp. 100% cotton and in beautiful condition.
Bust: 36"
Waist: 24"
Shoulder: 15"
Sleeve: 22"
$85 + shipping
Calculate via USPS website
ship weight: 9 oz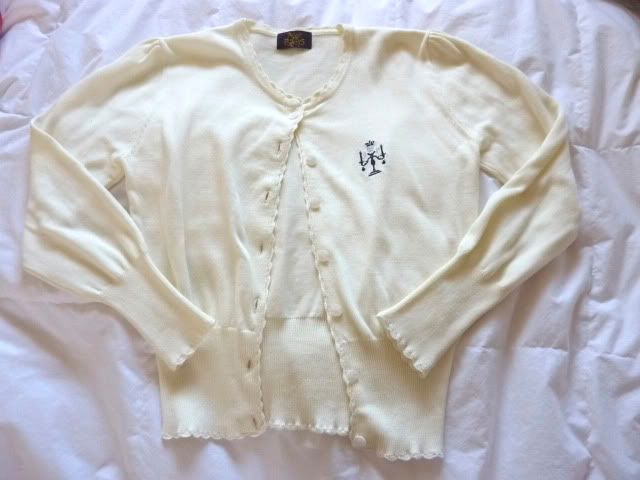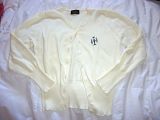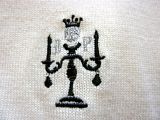 Neckline and tag Alice and the Pirates
A view of the cardigan with flash
Closer view of the candlestick embroidery
---
Alice Temperley


Ruffled Victorian Muslin Blouse
A brand new muslin blouse, never worn. From Alice Temperley's capsule collection for Target. 100% cotton cluny lace.
Marked size: XS
Bust: 33"
Shoulder: 13.5"
Sleeve: 24.5"
Length: 23"
$15
+ shipping (was $25 + shipping)
Calculate via USPS website
Ship weight: 6oz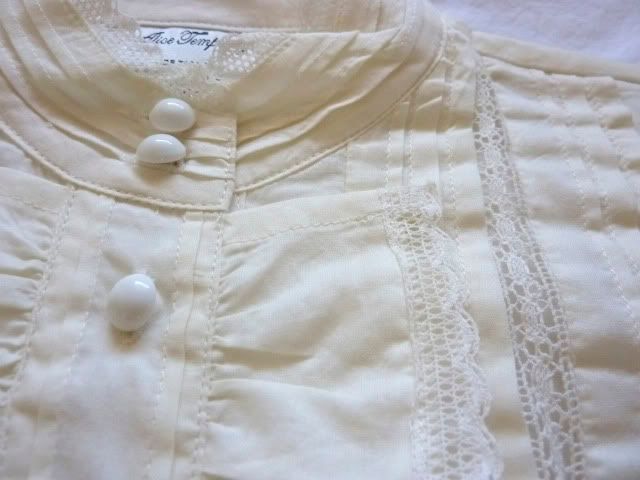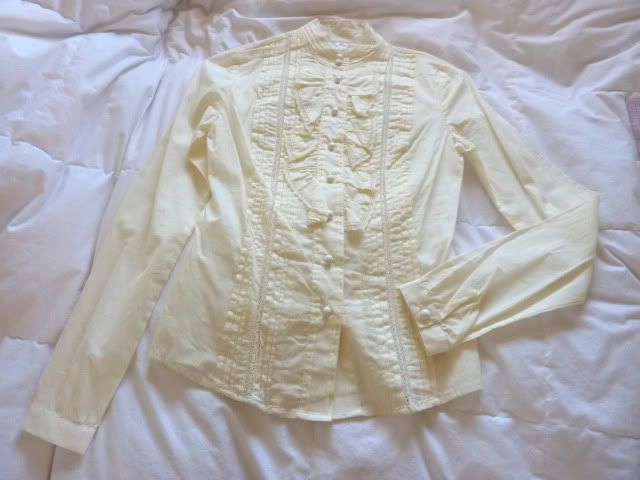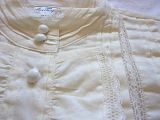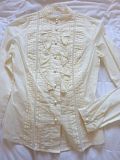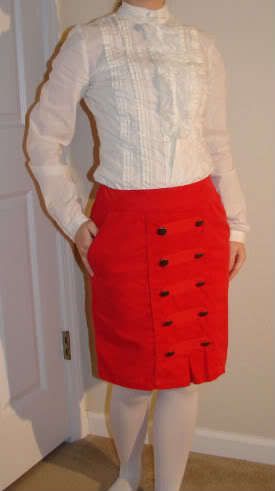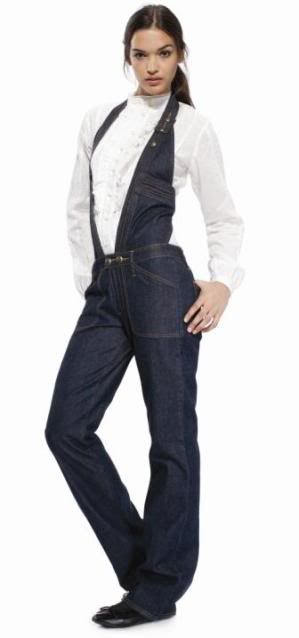 Worn in a coordinate
---
Victorian Revival Blouse

vintage circa 1970s
In fabulous condition. Wrinkle-free woven fabric with lace edging.
Woven stripes of antique white, maroon, and tonal blues.
Marked Size: 8
Bust: 19"
Shoulder: 14.5"
Sleeve: 22.5"
Lenght: 26"
Now $25 + sh
(originally $35 + shipping)
Calculate via USPS website
Ship weight: 14 oz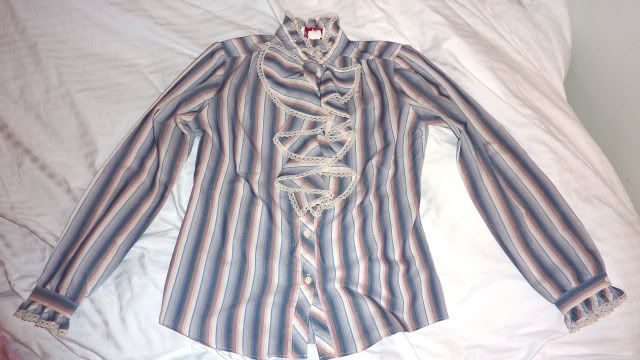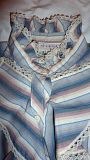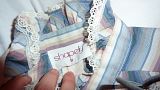 ---
Lemon Cookie
Treble Clef Pumps
Color: Magenta Pink
Size: 37
Recommended for US size 6
Beautiful openwork shoes ordered through a shopping service from the popular Korean brand Lemon Cookie. Worn only once.
Cutout treble clef detail openwork
Low 1 1/2" heel, kitten-heel point style
Includes extra replacement heel tips
Hook-style ankle strap for easy on/off
$30 + s/h
originally $40
+$8 shipping USA
+$18 overseas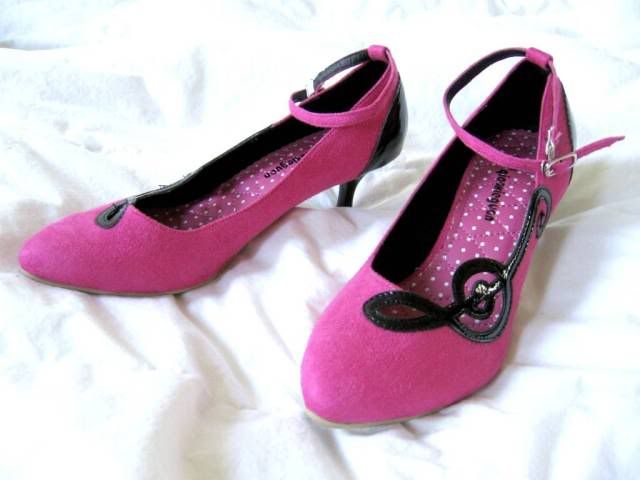 ---
BabySSB

Gingham Cherry purse, black
Super cute cherry rose gingham lace design. In very good condition.
Snaps closed with magnetic snaps. Interior pocket with Baby logo.
$115
$60
+$8.95 to USA
+$11.95 to Canada
+$15 to UK/Europe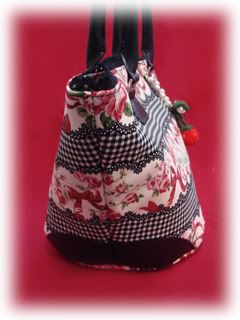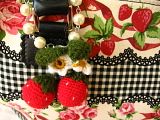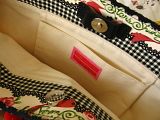 ---
Metamorphose


Star Logo hairclip



$10 + sh

originally $15 + shipping Calculate via USPS website
Ship weight: 2 oz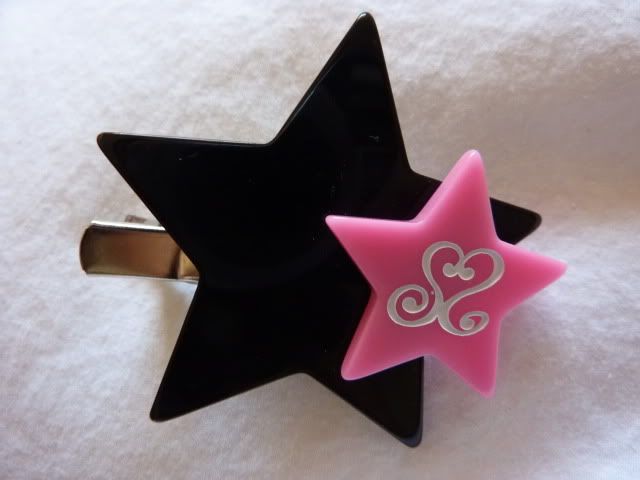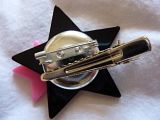 ---



Metamorphose


Alice clock charm jewelry 2 piece set

Bronzed jewelry set with an Alice clock theme. Jewelled clocks and jewelled suited rabbit. Dangle Metamorphose logo

necklace length: 15"
Clock charm width: 5/8"

ring size: estimated at US women's size 5.5 / 6
This is adjustable at back to a larger size



$18

+ s/h originally $25 + shipping Calculate via USPS website
Ship weight: 3 oz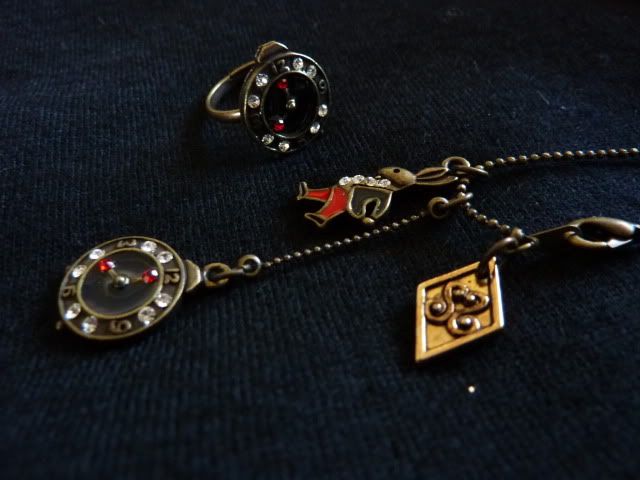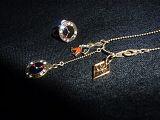 photograph with flash

---



Metamorphose


Angelic Bear Necklace

A sweet silver crowned angel winged bear sits atop a fuzzy ribbon and holds a resin heart with Metamorphose logo.
Pearl chain dangle with goldtone hardware and a fuzzy heart drop.

Necklace length: 26"



$22 + sh

orig $35 + shipping Calculate via USPS website
ship weight: 3 oz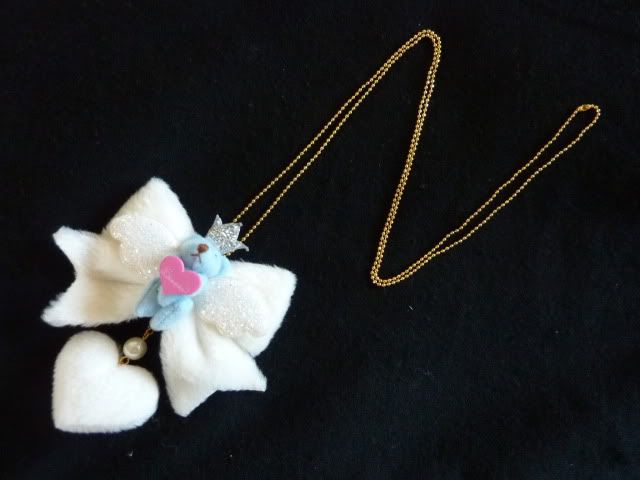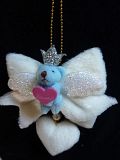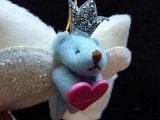 Metamorphose


Swan Ribbon Hair ties

Metamorphose logo hair ribbons with black elastic hairties. Brand new, never worn.



$8 + sh

originally $10 + shipping Calculate via USPS website
Ship weight: 2 oz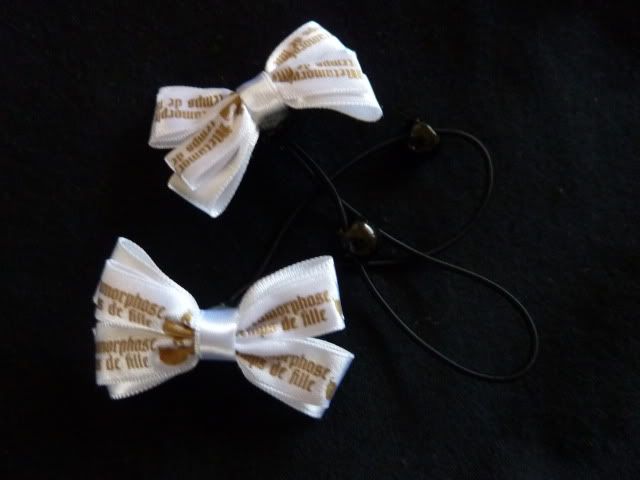 ---
[ I n f o r m a t i o n ]

No trades.
Just looking to sell.
Items will be sold in this priority:
The first person who fills out the order information completely, purchasing for the price asked. Priority to buyers who order more items. Priority to domestic USA buyers.
Exception: High demand items:
If there is high demand on one item or more than one person wants an item, the person who offers more for it will get it.

Picture requests:
I refuse photo requests of items worn on me. I will however upload pictures of details of the item that you want to see that haven't already been shown.
My feedback:
I sell under two different names.
sekiria
| nickelblingshop
Availability:
I'm currently only on the internet on Tuesdays, Thursdays, and Fridays. I will do my best to answer questions on other days as timely as possible.
[ P a y m e n t ]
Paypal only.
I can accept both credit and debit card, as well as bank account transactions. NO E-CHECKS.
Paypal fees:
These are already factored into the price of the item.
Discounts:
If you wish to pay via the "Personal" or "Gift" option, I will give you a discount off of the Paypal fee. To calculate your discount,
please check it here
.
You must ask for this discount.

Calculate shipping from USA.
I have included shipping weights and a link to the USPS shipping calculator. Shipping runs from about $5 to $15 depending on the weight. Calculate the shipping origination from California, USA 90005
Delivery Confirmation:
This is automatically included in USA shipments!
Insurance:
This is mandatory when the item costs over $20.
Please check USPS insurance rates here
.
International Shipping:
Please use the rate for insured Global Priority Mail. I do not recommend shipping items by any other means. If you decide you want to use First Class Shipping, although I take pains to package items carefully, I cannot be held responsible if the package does not arrive.
---
[ O r d e r F o r m ]



Paypal email:

Your paypal email to invoice

Item(s):

The names of the items you want and price of item

Item weight (s):

Copy / paste the item weight here

Where is this shipping to:

USA buyers put your state & zip; International buyers put your country here

Your feedback link:

Put a link to your entry on the eglfeedback community

Did you read my info section?
---