PLEASE READ BEFORE COMMENTING.
★All prices are in USD, and worldwide shipping and paypal fees are included. (Therefor, if you buy more than one item, there just might be a discount. Please inquire.)
★In case you want a tracking number for your parcel, I'll have to get back to you on how much extra that would be.
★For buyers outside Sweden, I accept paypal only. For Swedish buyers, I'd prefer a bank transfer if possible.
★I won't do holds at this time. I need the closet space and the money too badly. However, if you're interested in something but can't pay right now, please let me know. I'll gladly contact you later if it's still available.
★If you want any additional pictures/proof of ownership, please inquire and I'll do my best.
★I will consider all trades/partial trades! Show me what you've got!

FEEDBACK: On eglfeedback. Further feedback in my journal, here.


Jane Marple velvet coat SOLD
A coat for chilly weather, however note that this alone wouldn't hold you warm in winter. Very full coat.

Waist and bust are pretty much free. Shoulder with is 43 cm.





BTSSB rider jacket - $65 shipped
This jacket has a ton of details - strass, bows, lace and heart shaped buttons on the collar. Still in very good condition, however it seems to be missing a few of the strass stones on the collar. Never worn by me.





Bodyline floral pearlstring JSK - $40 shipped
Classic jsk from BL, new without tags. Has lacing/shirring in the back, the waist ties are not detachable.
Waist: ~82 cm, Bust: ~100 cm MAX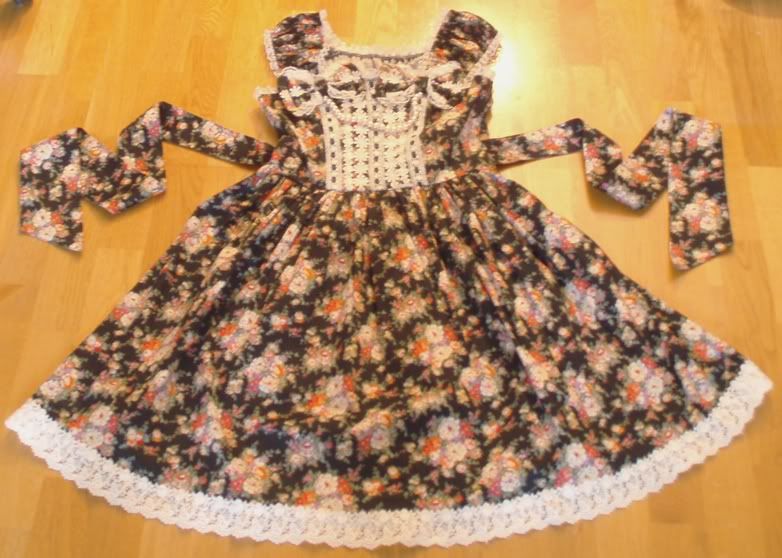 SS tea party shoes in red. - $60 shipped
These are size M (23.5) They're new, never walked in, and still in the original box.

Sorry for the blurry photo. ._.




Hand made skirt - SOLD
A very well made skirt in lovely brown fabric with a subtle flower pattern. The lace is cotton. I'm selling it because it's gotten a bit big on me. I'd recommend it for taller lolitas. As new condition.</strike>





ITS green Rose Garden skirt - $15 shipped
Another of ITS's old designs, this was in fact the last skirt of its kind sold. Because of the lace this comes off as a bit on the long side, so I recommend this to taller lolita.
Size: Waist: 81 cm, Length: 60 cm + 7 cm lace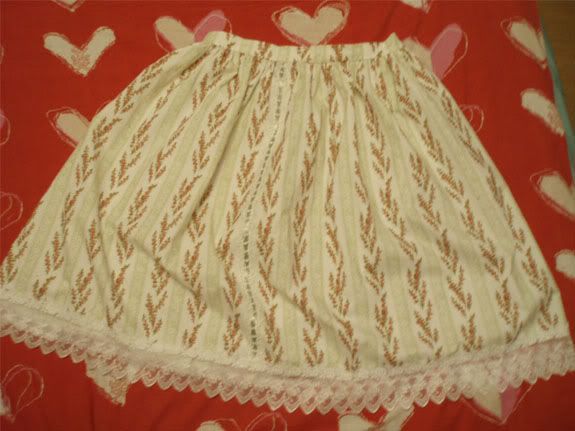 Offbrand soft tulle overskirt (by "BÄRES") - SOLD
A skirt made out of a sheer, black material, either for wear outside a skirt or directly on top of a petticoat. The front is quite short, while the back almost reaches the floor. The waist is fully elastic, and has a ribbon for tying it in to fit more sizes.





BABY, Alice Through the Looking Glass tote SOLD
New without tags, never used.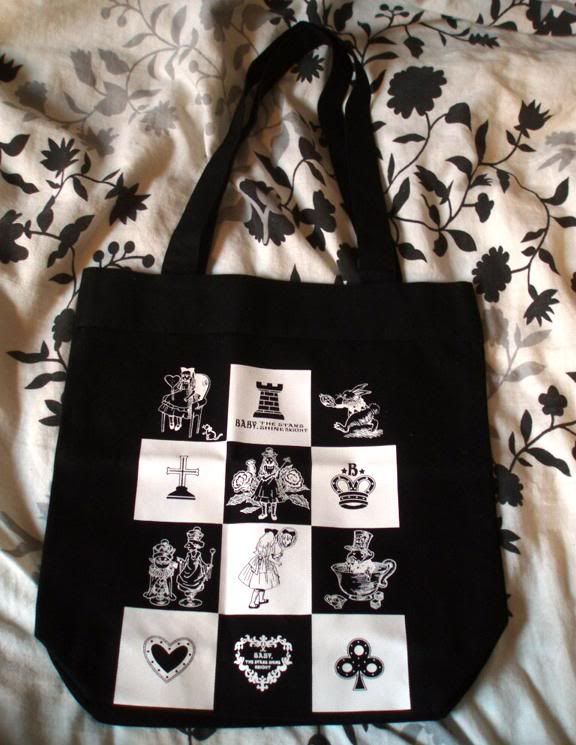 ★★★


Comment with any questions! Feel free to leave me offers, I'll consider all of them. Again, shipping is included in all the prices, which means that anyone buying more than one item will get a discount because of combined shipping.