++ terms of sale

I have 100% positive feedback here: EGL Feedback

- I ship from Vancouver, Canada.
- All prices are in USD, include PP fees. If you want to avoid PP fees, please ask for a lower quote.
- Prices do not include shipping!
- US/Canada buyers receive PRIORITY, internationals please inquire.
- I will not ship to Isreal, Italy, or Venezuela. These are due to those countries' post systems being notoriously bad/corrupt. Sorry.
- First to leave their PayPal/ask for my address for a Personal Payment gets the item. You do NOT get priority for asking questions.
- Live locally? I can do facetrade! :)

Please note, I am a cat owner! I always keep my clothes stored away from him and double-check my items before packaging, but if you have severe allergies, I ask you practice some caution!

I reserve the right to refuse a sale.

---------




Please, no trades at this time!

Please excuse the grey wash lighting - I took the photos on an overcast day, and did my best to convey the colours using Photoshop.</b>

++ Angelic Pretty: Pink/Sax plaid salopette - $130 SOLD, THANKS!
------------

++ Bodyline Black detachable longsleeve cutsew (size M) - $26




SIZES: Max bust 33", max waist 28". This cutsew size is pretty unforgiving.

Please note mine is the BLACK version!


++ Bodyline white detachable longsleeve ruffled blouse with ruffle (size M) - $26SOLD, THANKS!

++ Proof of Ownership for both ++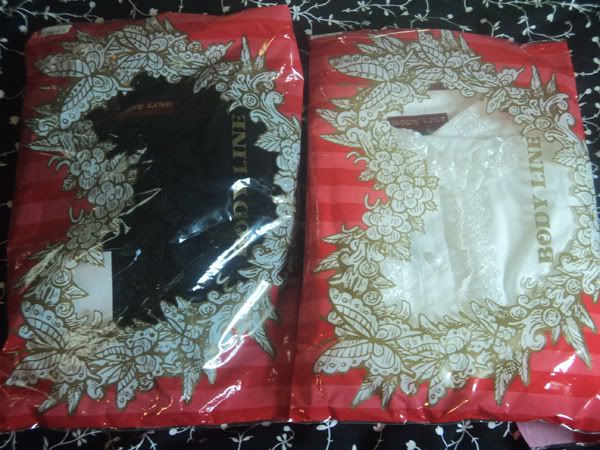 + Brand New, never worn! All I did was take them out and put them back in again.
+ Both have detachable sleeves; the blouse also has a detachable ruffle.
+ I will remove them from the BL bags in order to make shipping cheaper - the plastic wrappers are pretty chunky. o_o If you want them, please understand that they will INCREASE the size of the package and thus the shipping price.


If interested, I also am selling *like new* Takuya Angel items here - lots of vivid pinks! :D

Thank you for your time!