Last year I made a batch of Halloween sweets jewelry so I decided to make some more this year. I made some improvements from last years charms. A lot of the charms on the sweets jewelry are hand sculpted and painted by me and no two pieces are alike. I have been advertising these in different communities and DeviantArt, but I wanted to wait until I had the resin jewelry up before I advertised it and my website here. All resin jewelry is 100% hand poured, sanded and glazed by me.

Rings have adjustable silver plated bases and necklaces have silver plated chains.

I have lots of good feedback here and in my journal

I ship internationally as well.

All shipping and payment is done through the website with a shopping cart system. PLEASE READ THIS PAGE for shipping and purchase information. Since Halloween is coming soon I will be shipping orders ASAP.

I also have non Halloween themed sweets and resin jewelry on catnapcaps.com

The following are only a select few of the items I currently have for sale on catnapcaps.com.

Please check out the website to see pricing, more photos of each item and more items!

Click the image of the item you are interested in to go for the sales page for that item. Remember all purchasing is done via the website.

Ice Cream Float Necklaces:
Both made with sprinkle embedded resin, so no worries the sprinkles won't fall out!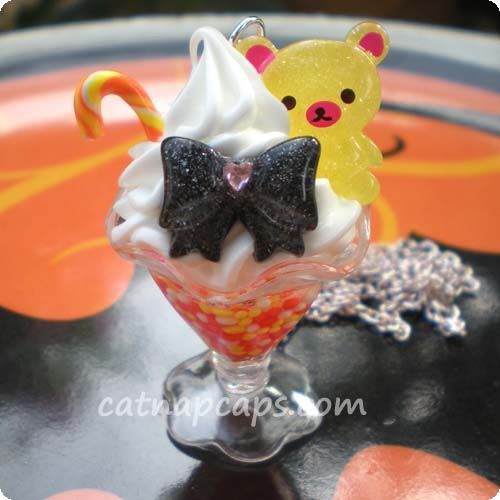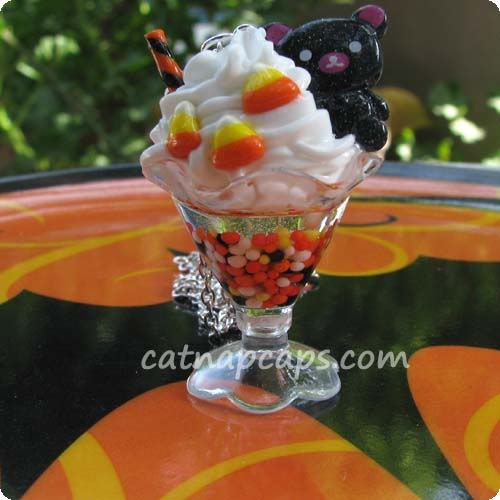 Resin Sprinkle RIngs: Made with real sprinkles!



Boo! Sprinkle Necklace


Pink Spider Necklace


Spider Resin Ring


Vampire Love Resin Ring




Frankeystein Cupcake Necklace:



Frankeystein Lollipop Ring



Candy Corn Ghost Necklace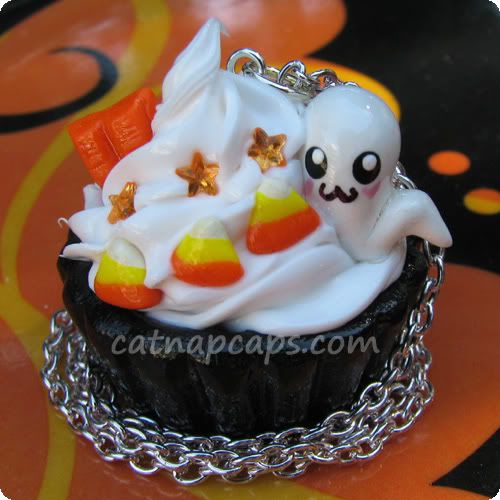 Orange Bunny Lollipop Ring



Black Bunny Heart Ring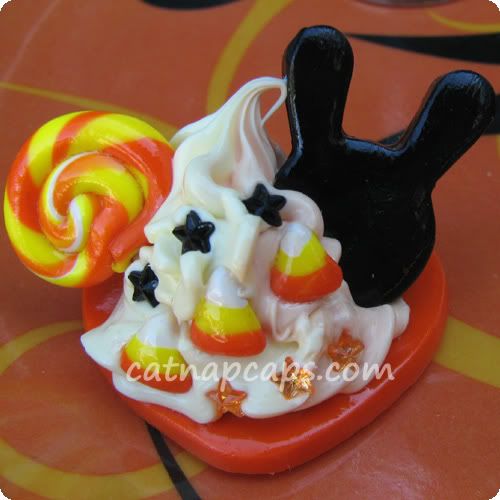 If you have any questions feel free to ask. Thanks for looking!



Also if anybody is interested, I have 3 slots open for pumpkin butt bloomers. Face can be made with yellow and small black lace can be added around the edges of the legs. All exposed seams are serged. There is no exposed elastic. Fabric for face is stitched on with an embroidery machine. I can also make a couple pairs to be slightly ruffled at the edge of the leg here as seen here These will be finished by Friday at the latest and shipped via priority mail so they will get to US destinations in time for Halloween. International, I'm not sure if they'd arrive in time, sorry :(

If you 'd like a slot, please respond in the following format:

Black or yellow face:
Ruffled leg or Basic:
Small Black Lace trim:
Zip code or Country:
Paypal address:


Pumpkin Butt Bloomers: $18 +shipping (and tax if you are a CA resident)
Waist: Min 25" Max 48
Length: 15"
Leg: Min 15" Max: 30"

These photos are from the ones I made last year.
Back: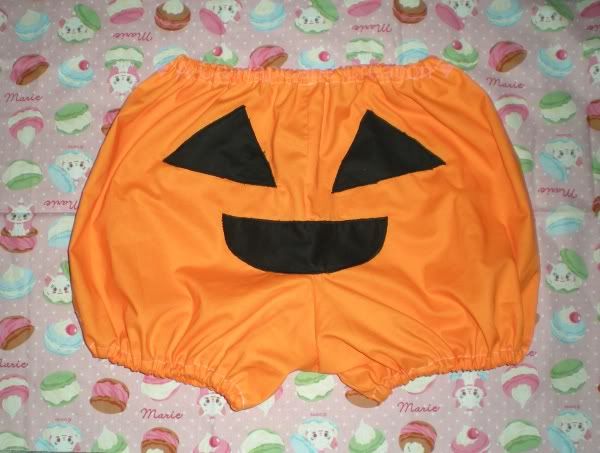 Front: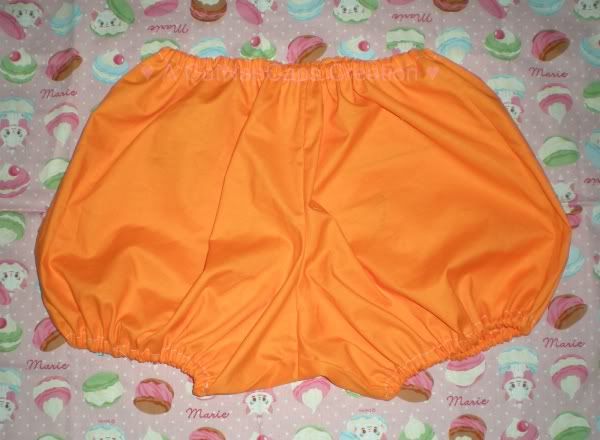 Slot 1:
Slot 2:
Slot 3: