This is my first time posting to egl-sales (I heavily looked into the fashion and I know it's not cheap, and I read the rules thoroughly so no worries) My loli styles are gothic, ero, punk, and maybe a darker classic and I desperately need to build up my closet.

feedback- community.livejournal.com/eglfeedback/934566.html -none yet but I plan to change that :)

First off I'm looking for any H.naoto matching set (skirt and top).



Next I'm looking for a black blouse, like this Anna House blouse(size L) or something similar in the sense that the shirt itself isn't too close to the neck.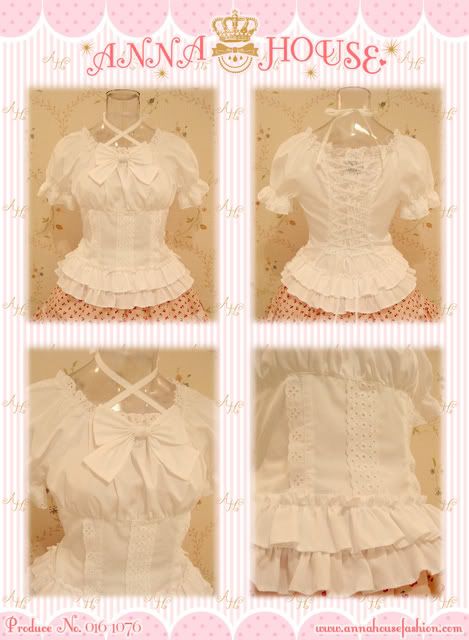 And I'm looking for black socks with black ruffles, preferably otk.

The skirts I'm looking for would be either an A line type skirt or a layered ruffled skirt but I'm not super picky so anything is fine, both would preferably have a high waist and be black, and suspenders are a plus. Other colors with the black is fine as long as black is the majority. Also looking for matching hair accessories. One more thing about the skirts is that I prefer them otk.
Ideally I would like indie or off-brand but brand is fine too, custom made clothes are ok also as long are they are already made and I don't have to commission them. I prefer US sellers.

I can get skirts with a waist anywhere between 27 and 31 inches.

My bust is around 38 inches

Thanks for your help!