I am looking for a few things by AP.

Feedback - Can be found here http://community.livejournal.com/eglfeedback/245204.html and
a screen cap here http://www.freezepage.com/1271651093FVBXKUXIYP


I am looking for Starry night strapless jsk, regular jsk or OP in blue or the skirt. I am also looking for the matching head bow or the hat.





Also looking for lady rose canotier in mint.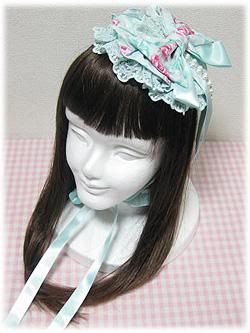 Or this rose headpiece from AP