- Here is a link to my feedback: http://community.livejournal.com/eglfeedback/756321.html.

- Paypal preferred, I'll accept bank transfer too but that's an 'at your own risk' kinda thing. Cheques are also accepted, but I will wait for them to clear before mailing your item(s).

- Paypal fees are NOT included. You can waive PP fees by paying as a personal payment, but then you waive a lot of buyers rights so it's up to you.

- Face to face transactions are fine in the UK. I am in Oxford City.

- Priority goes to whom leaves their details to send payment to.

- I am shipping from the UK. Within the UK shipping prices are included in the total price, however outside of the UK please ask for a shipping quote. I do mark my shipping fee up to compensate for the purchase of shipping materials like packing and boxes, but I normally just round it up to the nearest pound. I am a poor lady who can't afford nice things like sellotape.

Angelic Pretty 'Rose Ornament Stripe' OP and Headdress.

Was bought by me off of this sales comm and it's great but just a little bit too short for me to wear comfortably. It is cream and wine red.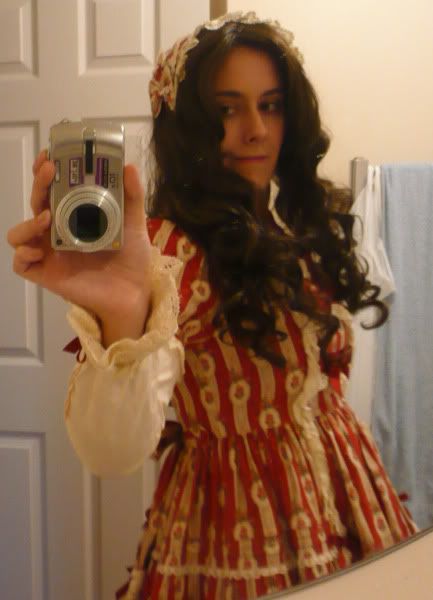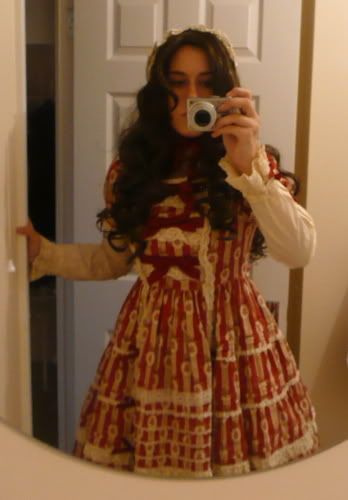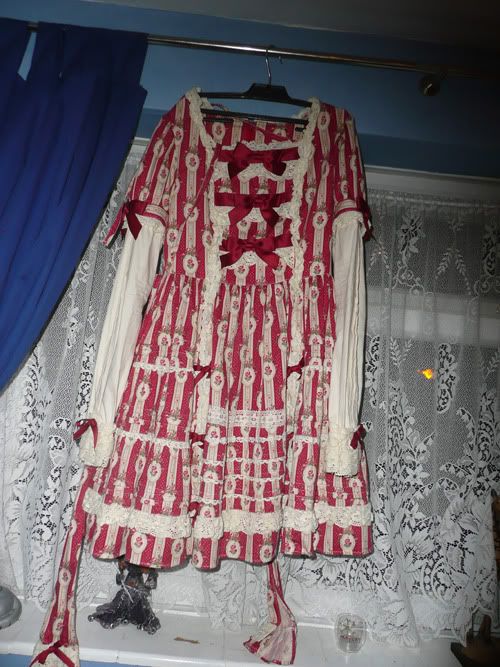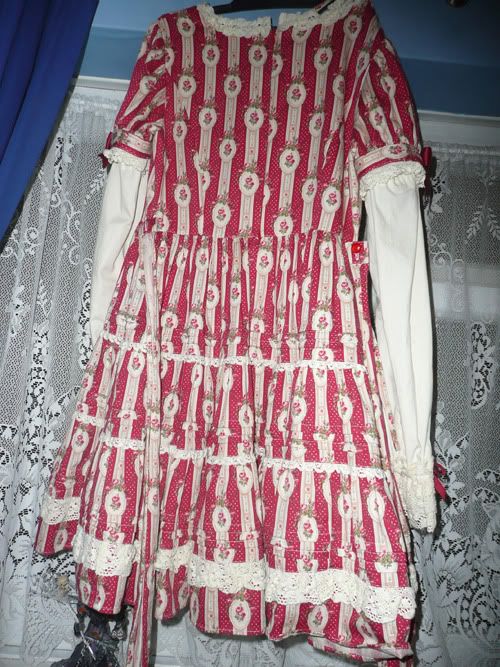 Photos of it worn by me so you can see how short it is. I'm 5'6":

http://www.flickr.com/photos/31220237@N08/4044549840/in/set-72157622537498375/

Here is the matching headdress: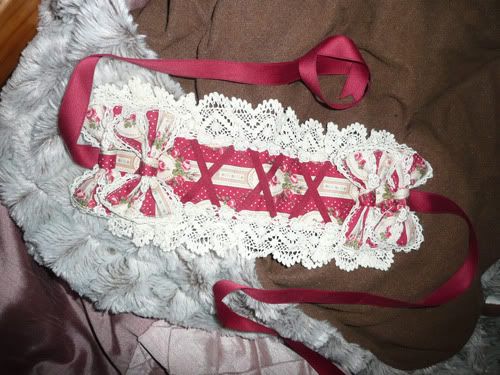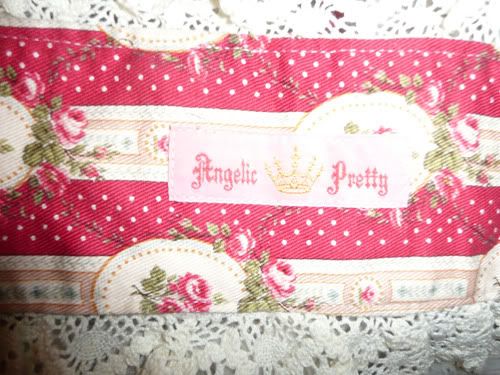 Size: Ideal sizing I think would be 36-34" bust and 27-28" waist.

In the photos taken of me wearing it I was 38" bust and 28" waist and it was a little snug on me.

Price: £100 for the set.

Momo's Hot Pink Dress.

A pink and white dress from Momo's Handicrafts I bought from the sales comm. It's a little too big for me and sweet isn't for me. It has detachable sleeves.

I can no longer find a link to the stock image of the dress.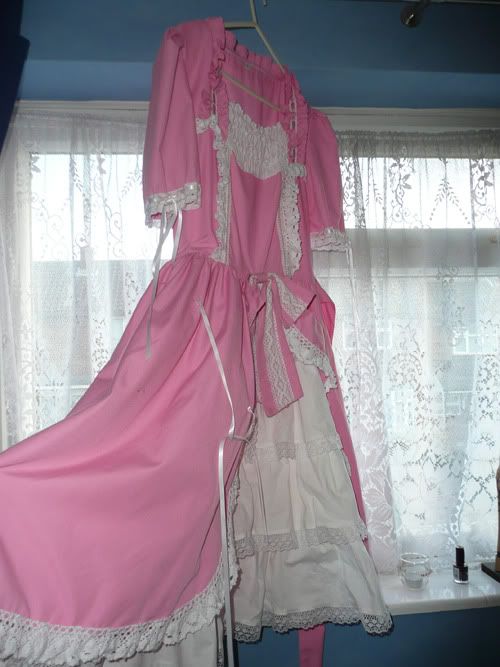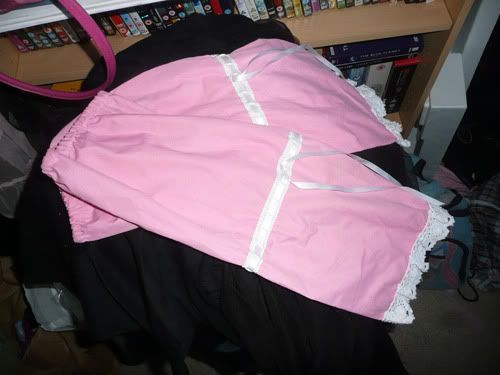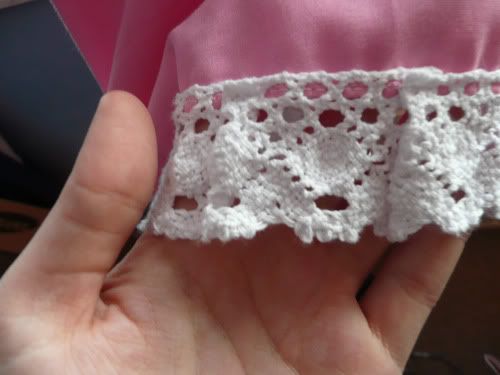 Size: Medium. I am 38" bust and 28" waist and it was a little loose on me.

Price: £25.