Payment and shipping:

* Prices are in euros and don't include shipping cost
* I accept Paypal and bank transfer (bank transfer only for orders within the EU)
* I ship from Finland


Feedback:

I have a feedback page in eglfeedback community and I also have lots of positive feedback in my selling journal:
http://community.livejournal.com/eglfeedback/263254.html
http://millenaire.livejournal.com/4946.html



DS: Earmuffs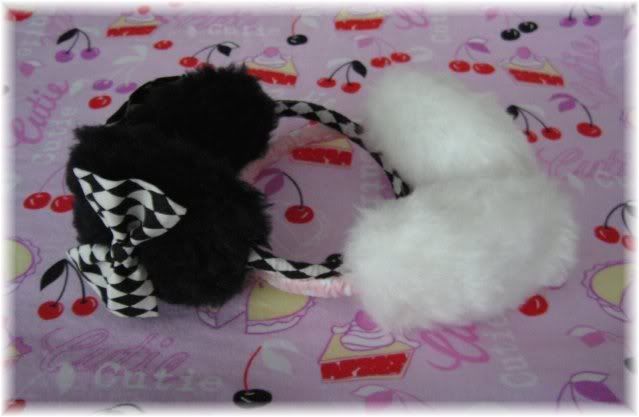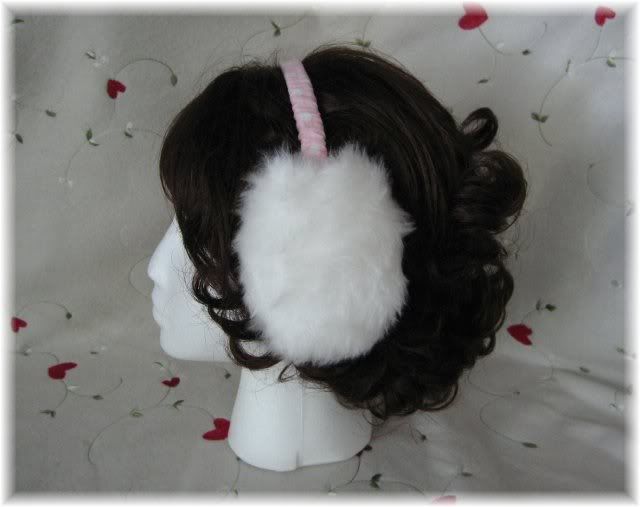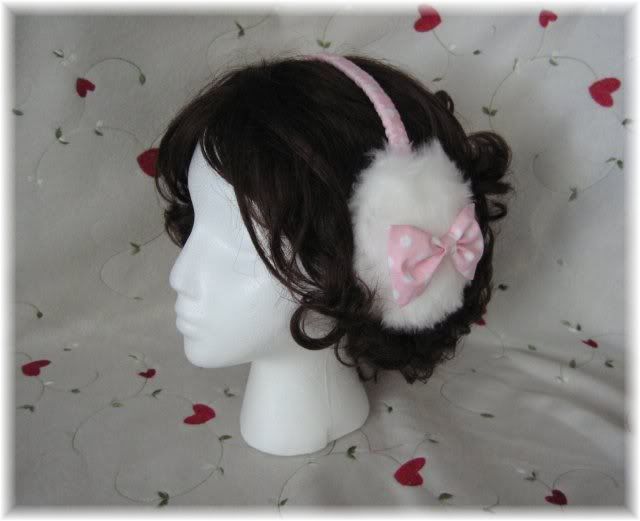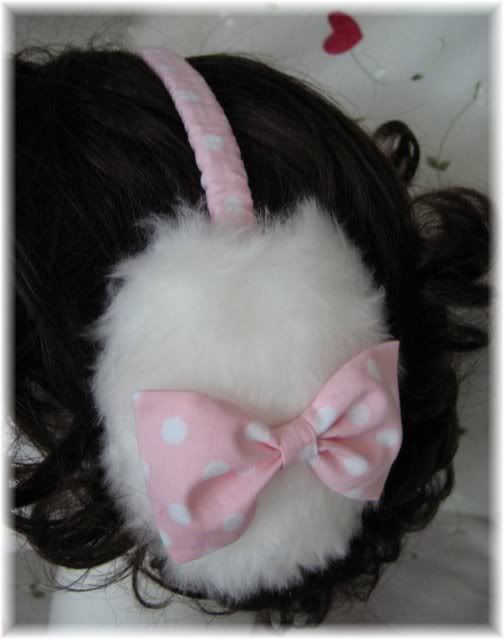 Fake fur ear muffs with a fabric covered headband. They are padded and totally coated in furry fabric so they will keep your ears warm! They also feature two cute bows.

The fur is available in 5 colours: black, white, pink, blue and red. And you can see all headband fabric options here
http://millenaire.livejournal.com/8495.html

I can also add lace or ribbon details, just ask for the price if you're interested! You can see all of my laces and ribbons here:
http://millenaire.livejournal.com/9004.html



Price for one pair is 33e (or 30e without the bows) + shipping.


Thanks for looking and don't hesitate to ask if you have any questions!