HMHM Tulle Skirt in "Meal" - $35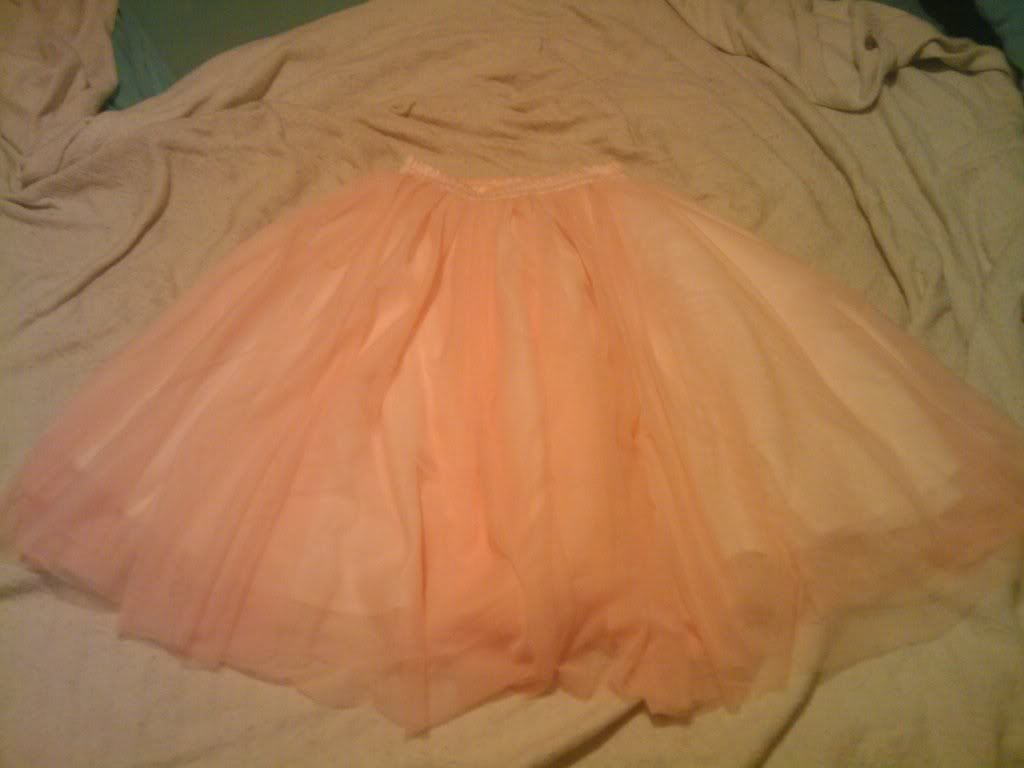 I bought this skirt thinking it would be beige, but it's more of a peachy pink. Very pretty, but I haven't found a way to incorporate it into my wardrobe.
Waist - 24' min, 36' max, although I wouldn't go bigger than 30-32'.
Length - 27'. This is a fairly long skirt - I'm 5'6, and it comes to about mid-calf on me. It would look cute layered under another skirt in lieu of a petti.

Handmade Domino Print Skirt from Miscy - $25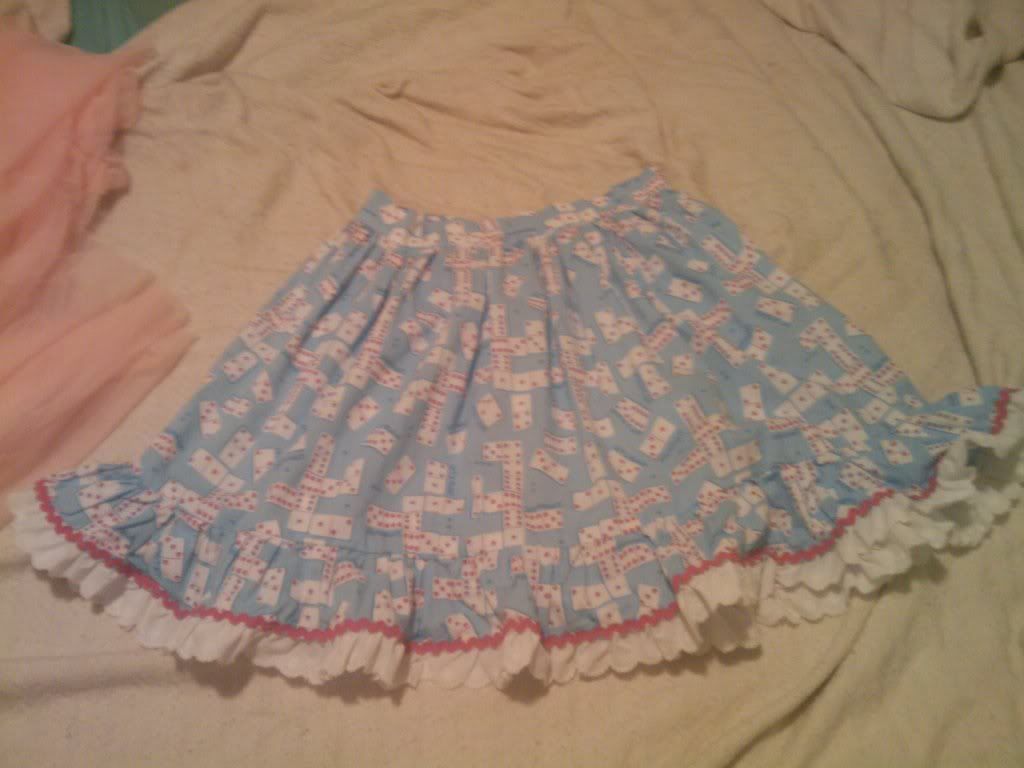 This skirt is a pretty sax blue with a domino print and ric-rac and eyelet trim. The fabric is light-weight cotton.
Waist - 26' min, 30' max.
Length - 21'

Classical Puppets A-Shape Fluffy Petticoat - Sold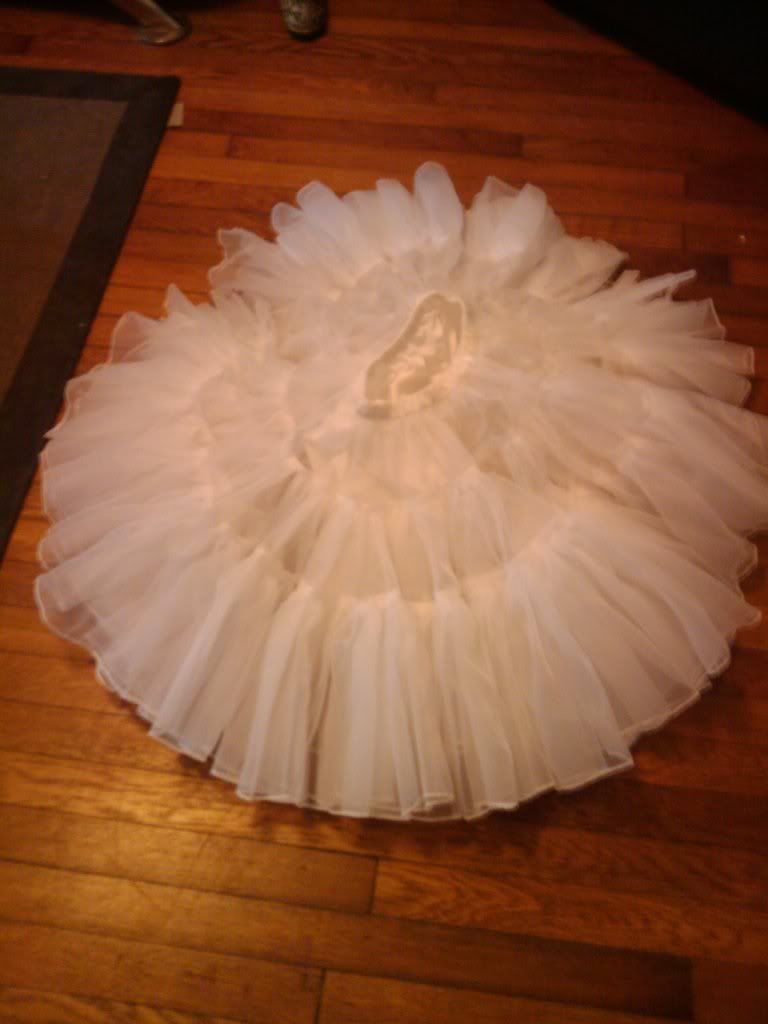 This thing is an absolute poof monster. If you want a really fluffy petticoat for under winter coats, this could be a great one for you.
Waist - 24' min, 32' max
Length - 19'

My feedback is here - http://community.livejournal.com/eglfeedback/554827.html.
Thank you for looking, and let me know if you have any questions.