Hi! Please read this:



PAYMENT METHOD :
- PAYPAL. You have to pay the fees (+6 %)
- BANK TRANSFER. Only possible in the European Union ( no fees!!!)

- I ship from Spain and I can combine shipping, of course!

-Prices are in euros.

- Shipping is not included.

-I'm not responsable if you don't choose tracking.


-100& non smoking. Pet-free home.

-First to pay full price gets the item.

- My feedback community.livejournal.com/eglfeedback/366131.html

- If you need more photos, just ask!!!



1. Star Night Theatre set (JSK+Socks) - SOLD
Bought New With tags and worn once. In perfect condition. The JSK has shirring in the back. (Note: is not the strapless version). Comes with a waist ties and the brooch.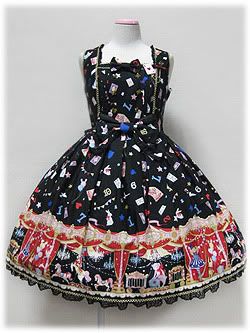 +
(Taken from the Paris AP's blog)

Proof of ownership:
sato-kokomi.livejournal.com/6217.html#cutid1
I'll only accept trade for the OP or partial trade for the skirt, only in black or blue.
2 -

- (Repost with a permission of mods)

1

- Candy Violet Fluffy Petticoat in white -
SOLD
Very poofy petticoat. Worn once, in perfect condition.
Stock photo:
Proof of ownership:
i998.photobucket.com/albums/af102/kokomi_satou/P1011790.jpg
THANKS!!!