Alright, first time seller here's the rules:
1) Shipping is included in the price so long as you are located in the US of A! Apologies to foreigners, I'll have to go with USA shoppers only for now.
2) I am not responsible for lost or stolen packages on their way to you. I believe insurance is an extra cost, please ask me if you want it.
3) First to leave paypal and is SURE to buy it receives item. Once paypal is left I will hide your comment for your safety.
4) Items will be shipped the day after you pay for them. I mostly have to ship late in the day (after 2:30) due to work, so I apologize for making you wait longer =[
5) I live in an apartment with cats and a rabbit. So for those with allergies, I apologize.
5) My feedback can be found here: http://community.livejournal.com/eglfeedback/715561.html Though I've only bought things...so, uh...guess that doesn't help much.

Anyway, onto the items.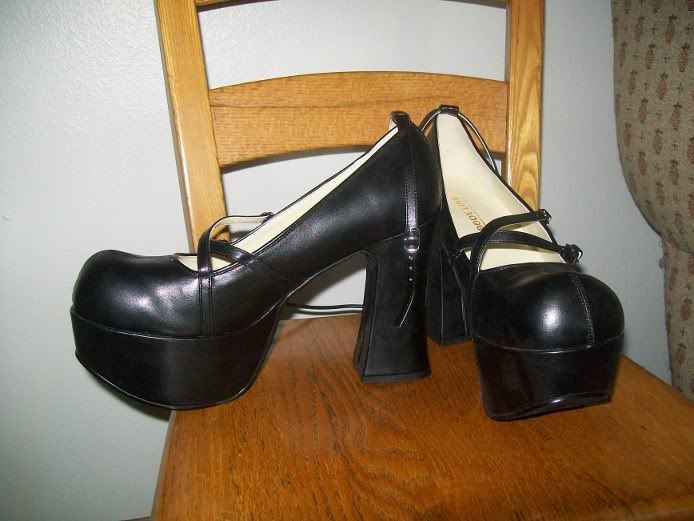 BL shoes size 27.0 - 25$ (Sorry, shipping is included in it, and they are freakin' heaaaavy and bulky :\)
I bought them the first time I was doing shopping on bodyline and overestimated my feet by uh...3.5 cm! Huzzah. Anyway, they've never been worn, so in perfect condition.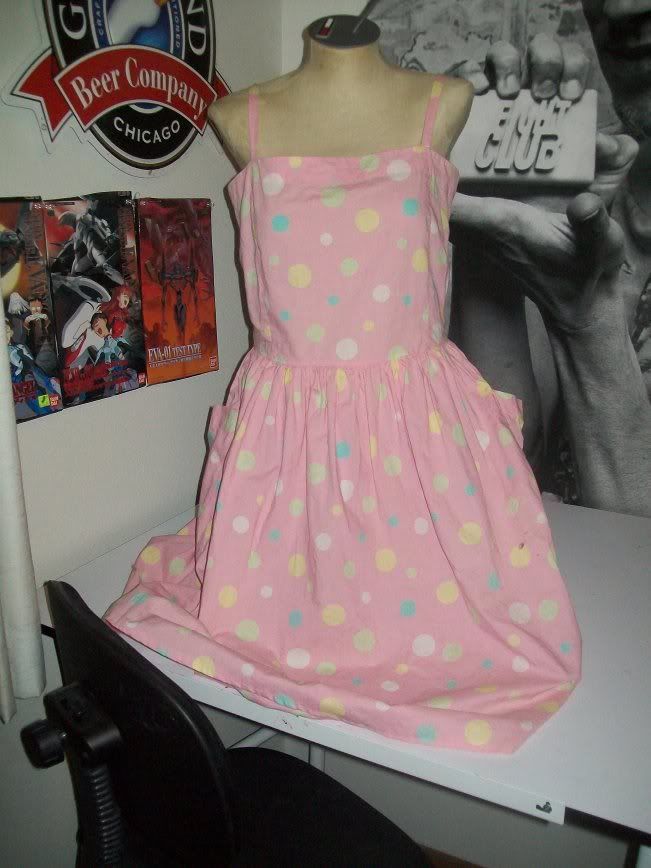 Vintage Polkadot dress - 20$
Bought at a local vintage shop. From my count the bust is 34 inches, and its about 35 inches long, so it'd be good for a tall loli!
There's damage from before I bought it apparently. A hole and some sort of marks (i'm not sure what they are, I apologize):
i206.photobucket.com/albums/bb181/ElysiumTan/To%20Sell/polkadot3.jpg
I can fix it by moving the pockets for an extra 7$.
There is no 'under dress' but its a thick fabric so doesn't really need one.
My favorite part of the dress is actually the back...the buttons!:
i206.photobucket.com/albums/bb181/ElysiumTan/To%20Sell/polkadot2.jpg
So cute! Anyway...haha


Floral/Russian design dress: 20$ SOLD
I just bought it off the comm and found that the chest is actually too big for me! So, here it is. It has shirring around the chest so I believe it would fit anyone from a size M to a size L (quote from seller I bought if from: "Bust range from 32 in to 40 in" Very pretty dress, I just wish it fit me :\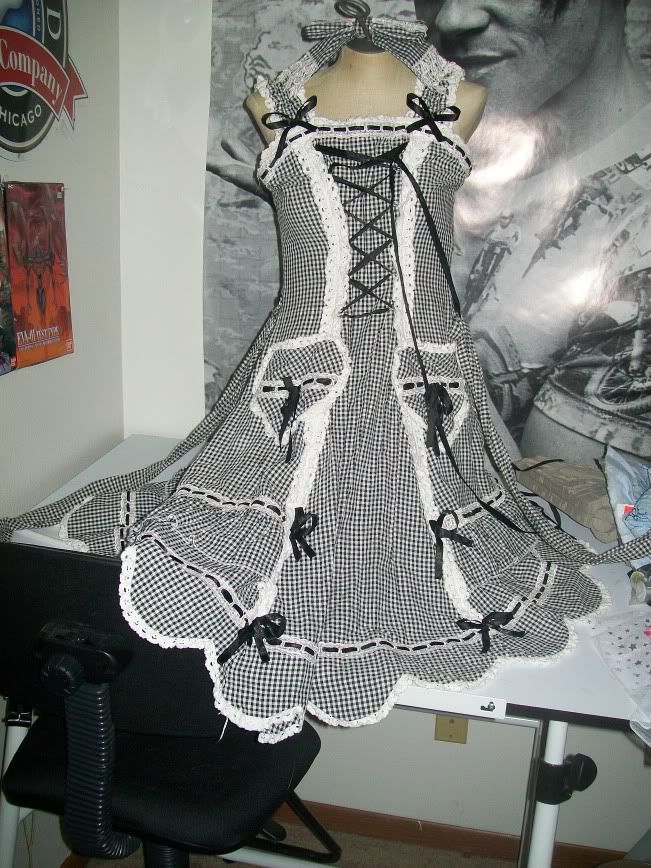 F+F Dress: 40$
Bust: 35-38 inches
Waist: 25-32 inches
Bought it and realized again...too big. Comes with waist ties and bow. It's super cute...just can't fit into it!


Rose Melody Blouse: 35$ OBO - SOLD
Part of a set, I really really LOVE the skirt but the blouse I can't imagine wearing. I recently got the JSK version of the set and I noticed I will probably never wear this blouse. Bust is 35 inches, length is 19 inches.
Here's the back:
i206.photobucket.com/albums/bb181/ElysiumTan/To%20Sell/blouse2.jpg

Anyway, that's it. I also do partial trades/trades. I am looking white things, especially socks. I also like country stuff.