Hi dear lolitas!
x I'm looking for only these items, I don't need offers for other items, thank you!
x My feedback site is there, but the page is empty yet. I have only feedbacks in finnish site...
x I live in Finland.
x I can pay via Paypal.

I'm looking for these headbows by Angelic Pretty:



Dreamy Dollhouse bow, but only in pink! ( I don't find photo in pink colorway..)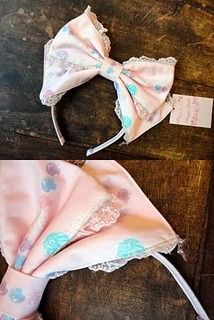 Jewelry Jelly headbow in pink.



And I'm looking for Angelic Pretty (or BTSSB) short sleeve blouse in white!





And I need pink or white/pink cutsews for Angelic Pretty! Offer me your cutsew!