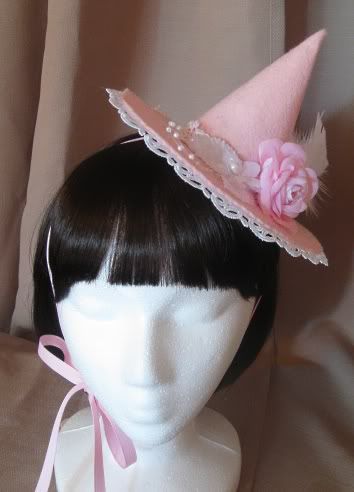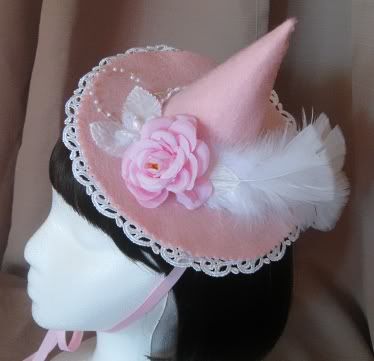 Trimmed with venise lace, faux fowers, and feathers.
$35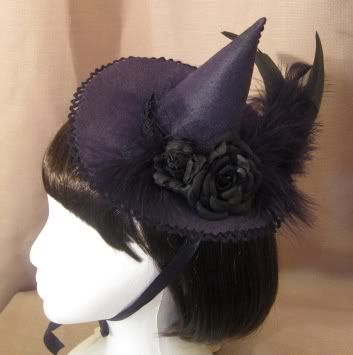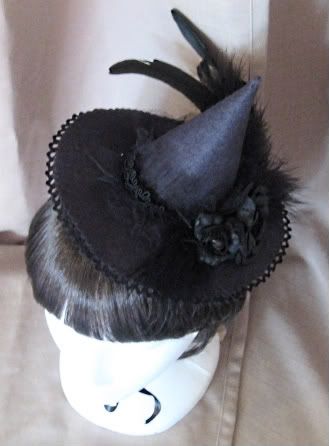 Excuse the photos, it's hard to photograph black x black, everything on the hat is black (rather then some of it being navy). The black hat is trimmed with black tulle, velvet ribbon, braid, cotton lace, feathers, cock feathers, and faux flowers.
$40

They are made of felt in a very similar manner to the tricorn hats. They can be worn with the ribbons either tied under the chin or under the hair. Because they are handmade some idiosyncrasies happen.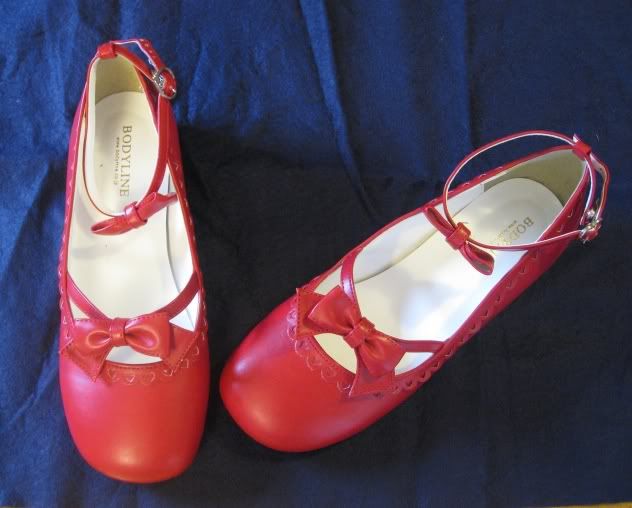 I bought these shoes in a group order, but sadly they don't fit me. I'm selling these so I can buy a new pair that do.
Bodyline size 250. The inside of the shoe is 9.75 inches long (25 cms). I have carefully poked two additional holes in the straps so that I could try them on.
$20

Shipping not included.
my feedback pages:
http://lotvdesigns.livejournal.com/464.html
http://community.livejournal.com/eglfeedback/521034.html