♥ Payment: Paypal ONLY

♥PRIORITY GOES TO:
First one to leave paypal addy!
AND
Feedback link from EGL.



♥No haggle



♥ Trades are open :closed

♥ I shipp from China useing China Express.
I supply tracking: Use tracking service here:
( works ONLY when package is in china)
THEN
USPS Tracking( for usa) or your countires own mail tracker service.( this is for when package has left china)

♥Takes 7-20 working bussness days to recieve.* not including weekends, or holiday.*

♥Not responsible for lost or stolen packages. !!!

♥ I live in a smoke free home!
But have Two cats! But I keep them away from clothes.

♥ SHIPPING INCLUDED on all items WORLDWIDE!

♥Paypal ONLY
NO PAYPAL FEES.
I shipp within 48 hrs of recieved paypal payment.
I EMAIL you tracking!

♥Feedback
here

View my other sells( Btssb jsk: btssb replicas: bags: totes: westmend blouse and bag: harajuku lovers:)
here

Socks: boy style outift: blouses Here:




Secret Shop socks:
Brand new in package:
OTK: 165 cm under
UTK: 170cm+
$17 Shipped world wide EACH:
$14 Shipped each
1.
5.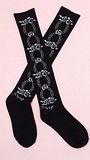 6.
8.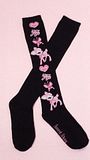 9.
10.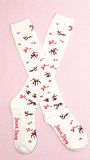 12.

Sweet Melody Glitter tote:

Brand new never used:
PVc material with Polyester:
Includes:
Bag: Coin purse keycahi
n: billfold:
$40 shipped
Backpacks:
Size detail:
Fits notebooks, books and other items!
About Pre-Order:
( pre-order is for back packs ONLY)
If you pre-order a back pack: i got to the shop buy the bag and shipp the same day!!
Pre-orders will be treated like regular orders: Must pay before I shipp out item:
I only accept a pre-order IF my current stock is sold out:
IF in the rare occasion the back backs are sold out after pre-order: you recieve a full refund OR you can wait till back packs are back in stock again.


Pink White Hearts:
New with tags:
$35 shipped
In stock:1
Preorder ava: 2
EGL:

New with tags:
$35 shipped
In stock: 2
Preorder: 3
Strawberry:
brand new with tags:
$35 shipped world wide
In stock: 1
Preorder: no


Poka Dot:

Brand new with tags!:
$35 shipped
Preorder only: 3


Leaf:
Brand new with tags:
$35 shipped
In stock:1
Preorder: no

Lolita Country Bows:

Brand new never worn !
Hand Made:
No doubles:
$3 each
( shipping not included BUT: these WILL NOT effect shipping if you purchase with another item here!)
Shipping for Just ONE hair bow: $3 world wide ($6 tottal)
Size Detail
1
2
3
4
5
6
7
8
9